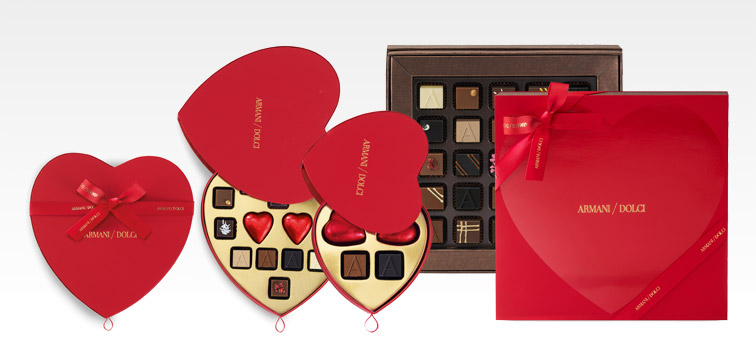 Saint Valentine's Day is the Feast of chocolate. This Valentine's Day you can celebrate with a delicate dark-chocolate heart with a Sicilian primofiore lemon cream filling revealed by Armani/Dolci.
In addition to the new dark-chocolate heart, the special Valentine's package also contains hand decorated pralines and classic Armani square pralines which feature an embossed letter 'A' taken from the Armani logo. The package, available with either 6 or 14 pralines, is heart-shaped and sealed with a gros grain red ribbon with contrasting Armani/Dolci logo in gold.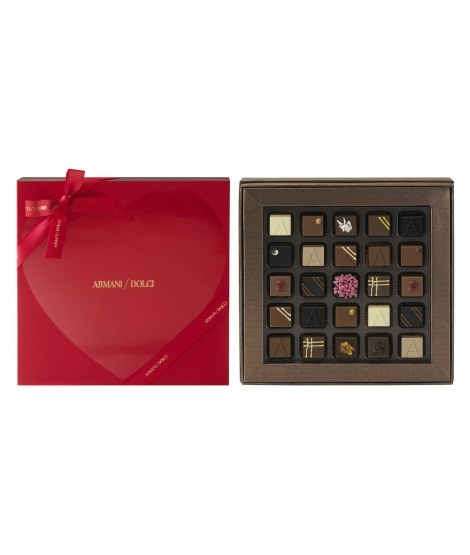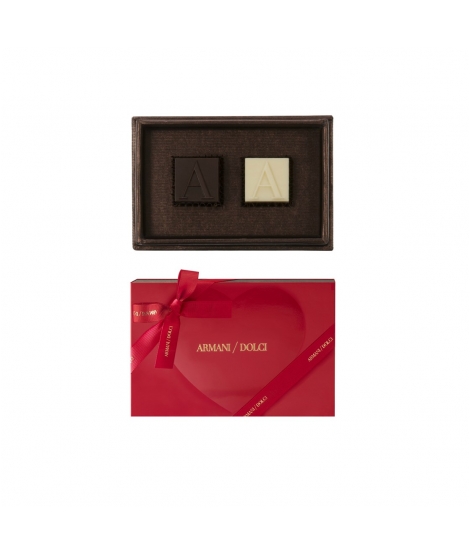 The Armani/Dolci collection for Saint Valentine's Day is completed by dragées, pralines and chocolate squares, wrapped for the occasion in elegant boxes featuring a shiny red heart in relief. Made from the best Criollo and Forastero cocoa, which has been expertly processed, the Armani/Dolci pralines contain the finest ingredients sourced from Italy such as IGP certified hazel nuts from Piedmont, pistachios from Bronte, saffron from Sardinia and oranges from Sicily.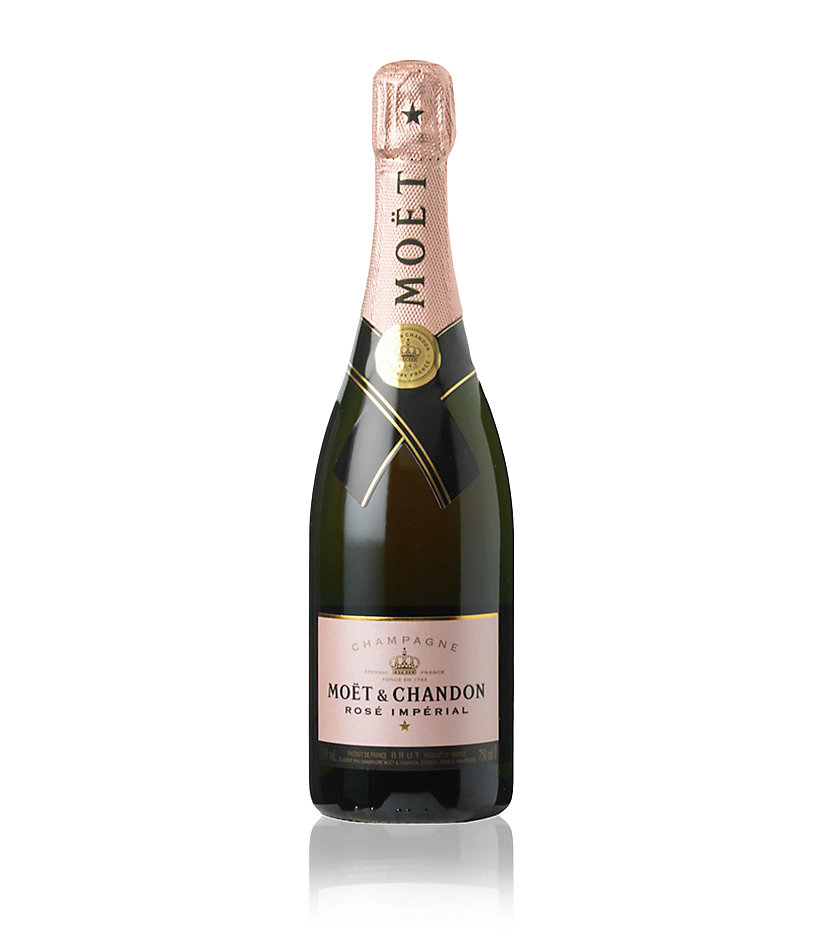 Pair it with a Moët & Chandon Rosé Imperial – a delicate rosé is abundant with ripe mullberry and sweet spice flavours complemented by an uplifting acidity and sparkle. A Veuve Clicquot Rosé, a Piper-Heidsieck Rosé Sauvage, or the Armand De Brignac Ace of Spades Rosé will also be a perfect choice.