The 2014 New York Pet Fashion Show is just around the corner.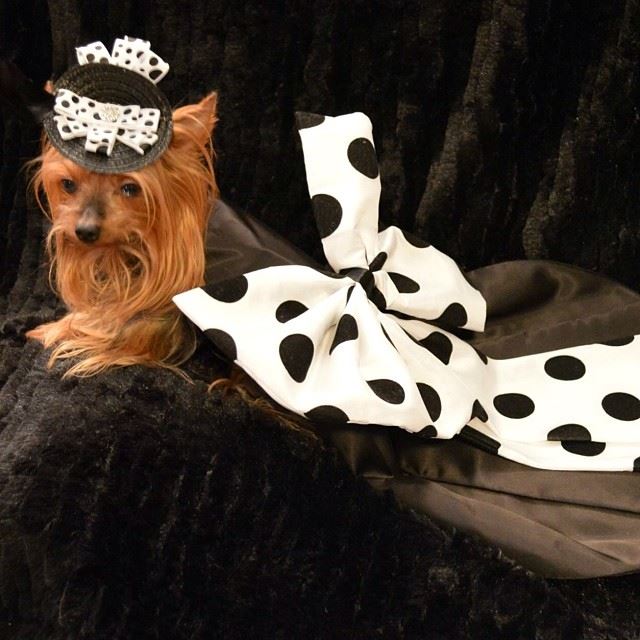 The annual New York Pet Fashion Show is a celebration of love for animal rescue and helps save animals lives. The show kicks off Westminster Weekend, Fashion Week and Valentines Day with the largest pet fashion and rescue event in the world. The event is called the Super Bowl and Olympics of fashion & rescue. Over $400,000 of outfits, accessories, and jewelry for dogs will be displayed at the 2014 edition: the most expensive dog couture items ever on the runway, including the Lumieres dog couture dress priced at $25,000, the Diamond Dog Collar, the Queen's Crown priced at $3,000, and the Papillon priced at $2,500.
The dog show benefits the gems of animal rescue in support of the Mayor's Alliance for NYC's Animals and their 150 participating shelters and rescue groups.
Gems of Rescue Runway Show
10 dogs have been selected from rescue and shelter groups under the umbrella of the Mayor's Alliance for NYC's Animals to take part in the "Gems of Rescue Runway Show."  These dogs will be outfitted in the inspired jewels of the crown with diamonds, sapphires, emeralds, pearls, ruby's, and crystals.
Age of Enlightenment Runway Show (Siecle des Lumieres of Marie Antoinette) will represent the fusion of fashion and technology, featuring Age of Enlighteanment Couture by Ada Nieves and Gladys Delgado. The most prominent from this collection is the Lumieres, a $25,000 cutting edge canine dress adorned with 150 LED lights and Swarovski Crystals powered by two mini computers and 10 programmed animations.
Treasures of the King Runway Show will present the favorites of the royal family – some of the most unique and alluring pet products from the shows Gold Paw Sponsors.
Crown Jewels of Fashion Runway Show will bring the royalty costume contest for dogs and Humans on the runway. Judges will crown a King or Queen of the show, and the Pet Designer of the Year.