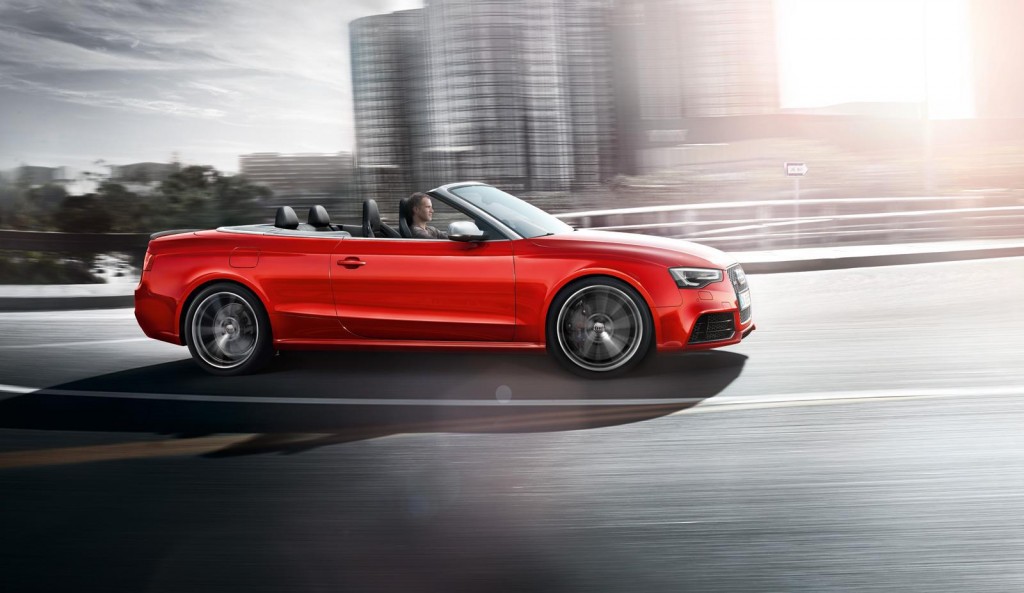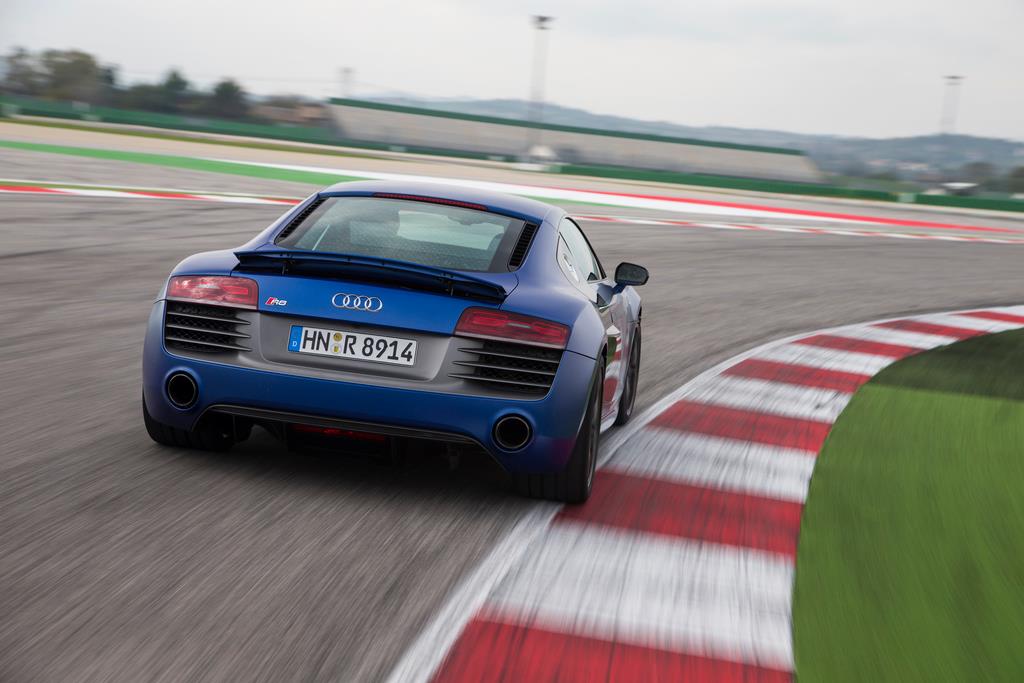 The the much anticipated Audi RS 5 Cabriolet and Audi R8 will be wearing a badge of honor—the Audi signature red rhombus—and both will be making their U.S. debut at the North American International Auto Show (January 14-27, 2013, COBO Center, Detroit, Michigan), announced Audi. The Audi R8 and RS 5 Cabriolet will both go on sale in Spring 2013.
The R8, "the pinnacle of the Audi model lineup", comprises of three different engine variants: the R8 V8, the R8 V10 and the R8 V10 Plus. The high performance sports car is now more dynamic and powerful than ever before thanks to numerous improvements, including a newly developed seven-speed S tronic® transmission that helped improve the 0-60 mph time by 0.3 seconds on the R8 V10 Plus.
The new seven-speed S tronic double-clutch transmission significantly boosts the performance of the Audi R8.The new S tronic transmission also improves driving comfort with smoother shifts.
At the top of the range is the new R8 V10 Plus with 550 horsepower and 398 lb.-ft. of torque. Equipped with the S tronic, it catapults from zero to 60 mph in 3.3 seconds and reaches a top speed of 196 mph. It weighs approximately 100 lbs. less than the R8 V10 due to utilizing carbon fiber side blades, front splitter, rear diffuser, spoiler; a smaller fuel tank; manual Alcantara® seats and ceramic brakes.
The highly successful RS 5 coupe extends its model series with the addition of this high-end soft-top – the 2014 RS 5 Cabriolet. Its 4.2 liter engine outputs 450 horsepower at 8,250 rpm and produces a maximum torque of 317 lb.-ft. between 4,000 and 6,000 rpm. With a curb weight of 4,420 lbs., the Audi RS 5 Cabriolet launches from zero to 60 mph in 4.9 seconds. The car's top speed is limited to 174 mph.
At the press of a button, the soft top opens and closes automatically in 15 seconds and 17 seconds respectively — even when driving at speeds of up to 30 mph. On hot summer days when the top is down, drivers can select the optional climate-controlled seats for added comfort.