Feeling entitled, consumers spent on luxury goods
Top 100 Most Valuable Global Brands Report. Luxury category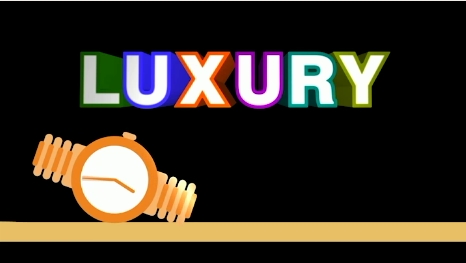 Conducted by influential market research firm Millward Brown, Top 100 Most Valuable Global Brands Report is monitoring the value of the great brands around the globe for a full seven years. This year almost half of the Top 100 brands lost value. Brands last declined this broadly during the depths of the 2009 global recession. But financial performance, not brand, was the more critical determinant for 35 of the 49 brands that declined.
Brand Contribution—the measurement of brand strength exclusive of financials or any other factors—generally remained stable or increased for most brands and provided the buoyancy to navigate the year's turbulence.
One in five of the 2012 BrandZ Top 100 brands came from a fast growing economy. But the total value of those brands slipped slightly for the first time to $330.8 billion because of the business slowdown in Brazil and China.
Luxury goods with the likes of Hermès and Rolex saw spectacular double digit growth in spite of anaemic market conditions.
Luxury brands continued to struggle to reach the right balance between protecting the exclusivity that to an extent defines luxury, and making thebrand experience accessible to a wider audience.
Having endured several years of economic difficulty, North Americans and Europeans who could afford luxury indulged. More people of average means engaged with luxury brands, purchasing an affordable item, if possible. And luxury brands continued to enjoy healthy sales in China and other fast growing markets with expanding middle classes.
Increased urbanization also contributed to the demand for luxury. And in both developed and developing markets, luxury increasingly was less about bling and more about appreciating craftsmanship and sharing the pleasure. Consumers focused less on collecting luxury labels and more on creating a unique personal look that often mixed luxury brands with more affordable options.
International travel increased the appetite for luxury in fast growing markets and drove category sales. The impact was large enough to earn the label TLC, Traveling Luxury Consumer. Travelers purchase about half of all the luxury goods sold in Europe, according to Goldman Sachs, with Chinese travelers accounting for about 18 percent of European luxury sales.
In its determination to reject a takeover by LVMH, Hermès reflected the characteristics traditionally associated with luxury: heritage, craftsmanship, elite access and strong emotional appeal. Hermès operating income increased 32.5 percent to €885.2 million ($1.2 billion) on sales growth of 18.3 percent to €2.8 billion ($3.8 billion).
In a similar way, Rolex and Prada emphasized the exclusivity of their brands. Prada owns the Prada, Miu Miu, Church's Shoes and Car Shoe luxury brands. Sales of their brands increased by over 21 percent through the first half of 2011, driven by a 35 percent spike in Asia with strong growth in North America and Europe.
Burberry extended the brand's appeal, creating a youthful virtual world in which customers experience the brand by viewing fashion shows, for example. To reach new followers brands also experimented with collaboration and co-creation, sometimes with bloggers.