Future mask innovator goes global.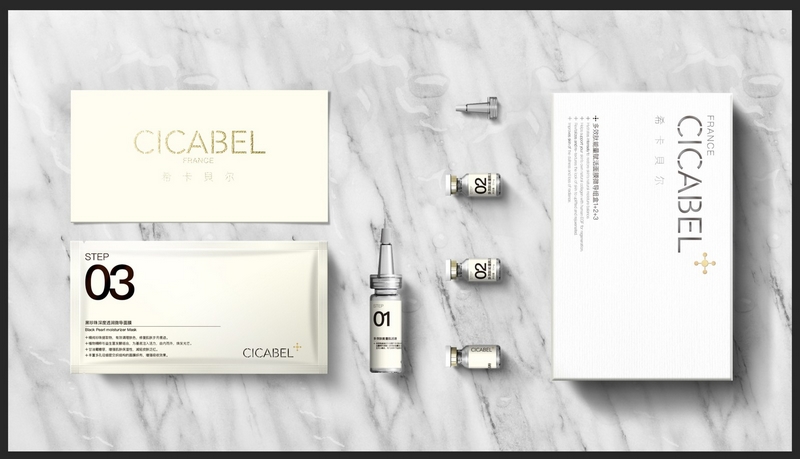 French traditional medicine manufacturer Santinov has developed its highly-awaited CICABEL mask using stem cells as the main material. The premium mask focuses on daily skincare based on advanced technologies, and meets medical standards, aiming to become a premium beauty product.
Last week, the Grand Fan Group, a company and distributor of three leading hair and body wash and care brands in China, held a press conference at which they announced the acquisition of the CICABEL brand and related technologies from the French pharmaceutical manufacturer. The Chinese firm also disclosed that the first peptide-based facial mask set with the CICABEL name will formally go on sale in September.
The CICABEL mask is the first mask product under the brand, and is one of the few beauty products on the market that feature bio-medical technologies.
In terms of ingredients, the CICABEL mask selects purified elements that can provide energy for skin stem cells, to protect and activate the cells and promote the proliferation of skin epidermal cells and the anagenesis of skin fibrosis. This improves facial skin's self-healing and rejuvenation speed, achieving the goal of deep skincare.
Facial rejuvenation is becoming the main theme of skincare, which provides a huge development space for CICABEL's proprietary technologies and drives the brand to go global. The brand is expected to set off an upsurge in the high-tech medical skincare sector.
An executive at Grand Fan Group said that as part of its ongoing expansion plans, the company is committed to developing new brands specifically for China's makeup and skin care market, while continuing to improve its three existing hair and body wash and care brands. This acquisition of a French brand represents Grand Fan Group's first strategic foray into the skin care sector.
A Grand Fan Group executive added: "China's skin care market needs a leading brand. With our strong confidence in high-tech approaches when it comes to improving one's appearance, we decided to take over CICABEL." Grand Fan Group's deal is representative of the company's and its peers' new approach to growing their businesses. The group expects that CICABEL is to be a game-changer and become a leading brand in China's domestic market.