The Saks Wellery is a lifestyle-centric shopping destination for today's experience-seeking consumer.
Saks Fifth Avenue has a long history of creating breakthrough, experiential environments in the store — in 1935, an indoor ski slope was constructed in the flagship store in order to offer skiing lessons. The latest concept shop announced by Saks Fifth Avenue is focused entirely on wellness.
The Wellery concept shop is a one-of-a-kind space with more than 16,000 square feet of immersive experiences dedicated to wellness.
"We want the Saks Wellery to be a sanctuary for our customers—a place to find peace and solace in the middle of our bustling city," said Saks Fifth Avenue Chief Merchant Tracy Margolies.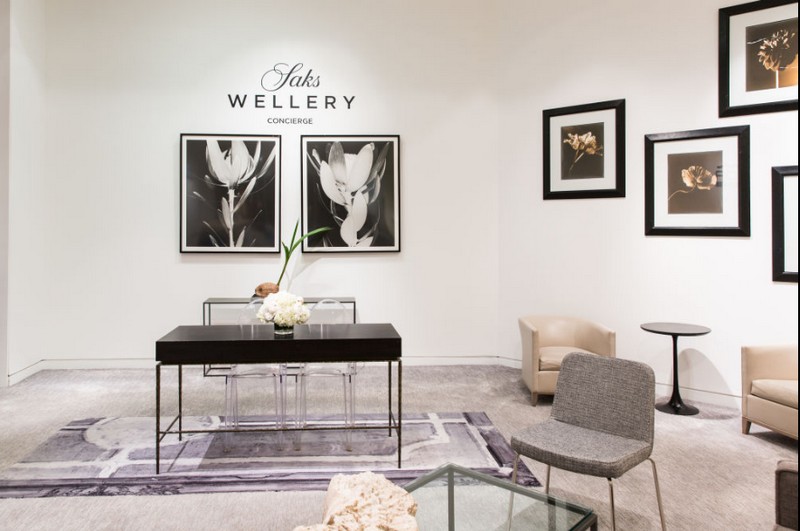 Located on the second floor of the Fifth Avenue flagship at 611 Fifth Avenue at 50th Street, the Saks Wellery features a curated edit of the best products, classes and services in the City for living a healthier and more balanced life. This unique space will be open for a limited time through October 2017.
The space is comprised of 22 individual spaces offering visitors the most sought-after fitness classes and equipment, women's and men's activewear and athleisure apparel, and skincare products and treatments. A dedicated Saks Wellery concierge is available on-site to direct customers, or help them determine which offerings best suit their wellness needs. The Saks Studio space will host rotating pop-up classes and events from some of the City's most exciting gyms and fitness programs.
The Wellery will offer more than 1,200 of the City's best fitness classes through October. Studios offering fitness classes in dedicated studios include ConBody, a prison-style boot camp using only one's body weight, and Bendable Body, a specialized stretching method that works on connective tissue. The Saks Studio space will feature rotating pop-up classes from several local companies.
MNDFL offers meditation classes and the instructors at modelFIT teach class-goers how to move with strength and grace through daily activities. In addition to fitness classes, the Saks Studio will host wellness-focused events, including reiki healing, meditation, massages, and more.
To feel rejuvenated and healed, visitors can visit Breathe Salt Rooms to experience dry salt therapy, then grab a hydrogen-infused HFactor water for the road. For clients in need of a beauty fix, SKINNEY MedSpa offers services including non-invasive body contouring and hi-tech facials, and Sundays nail studio specializes in two-in-one manicures with meditation.
Fitness aficionados can check out and test the latest home gym equipment in showrooms from Technogym, Peloton, and Martone Cycling Co. New York City's Drive 495, a luxury fitness boutique, offers customized stretching and workout routines aimed at helping clients achieve athletic goals, as well as custom golf club fittings for PXG's innovative club technology. Heroine Sport, Phat Buddha, Beyond Yoga, S'well, and Alala are just a few of the brands featured in the activewear shop.