BMW announces the arrival of a new concept car at The Concorso d'Eleganza Villa d'Este 2017. First teaser of the forthcoming BMW 8 Series Coupe at the Concorso d'Eleganza Villa d'Este.
The BMW Group will present a design study at this year's Concorso d'Eleganza Villa d'Este on 26 May 2017 which provides an exclusive look ahead to the BMW 8 Series Coupe slated for 2018.
According to BMW, the concept car embodies uncompromising dynamics and contemporary luxury – the essence of a modern BMW coupe.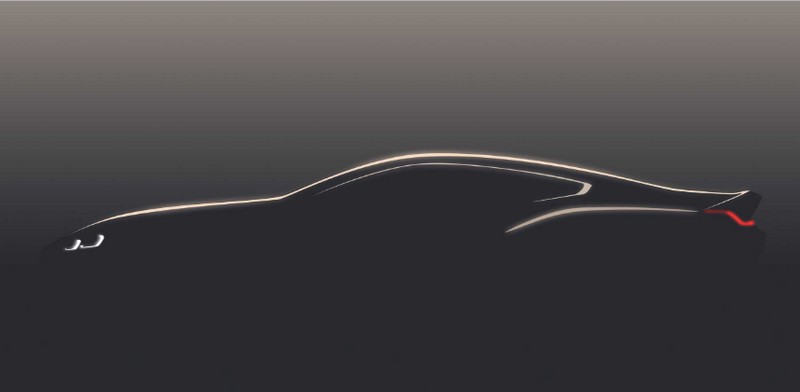 "The BMW 8 Series Coupe will build on our tradition of luxurious sports coupes and add a genuine dream car to our line-up – a slice of pure automotive fascination," said Chairman of the Board of Management of BMW AG Harald Krüger, looking ahead to the new model. "The 8 Series Coupe will underpin our claim to leadership in the luxury segment. I can tell you today that this will be a true luxury sports coupe."
2017 will once again see owners and aficionados of rare automobiles and the most beautiful historic motorcycles coming together from Friday 26th May to Sunday 28th May. The Concorso d'Eleganza Villa d'Este holds a very special status among the world's prestigious heritage events.
An exclusive panel of jury members led by president Lorenzo Ramaciotti judges for the Best of Show prize, the BMW Group Trophy. This is awarded for an extraordinary automobile, which expresses beauty, passion and uniqueness. The public will instead judge the best preferred car by Referendum on Saturday at Villa d'Este, which is awarded the Coppa d'Oro Villa d'Este.
Visitors to the three-day event in Cernobbio can also look forward to the highlights in the grounds of Villa Erba. Those include the auction and vehicle exhibition staged by RM Sothebys, and the Motorcycle Concours being held for the seventh consecutive year.