Royal train decorations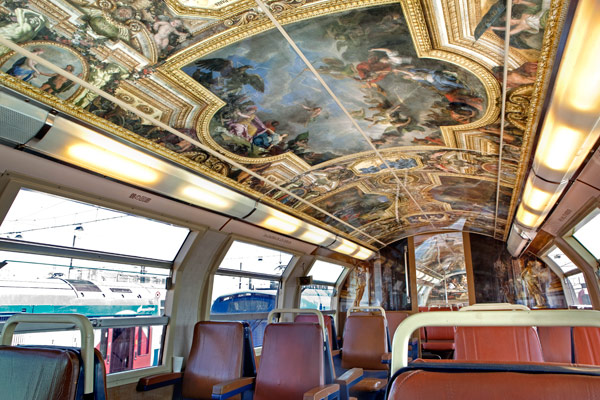 France's iconic Château de Versailles partnered with the SNCF (Société nationale des chemins de fer français/ "National Corporation of French Railways"), France's national state-owned railway company, to make travelers discover the museum and all its lesser-known places.
For the moment, there are only a few trains that were dressed in Versailles style, but soon all line C of the Parisian RER will be transformed.
The 100,000 daily travelers will discover "Galerie des Glaces" or the Queen's Chamber, and even the King's Library in addition to other, much less frequented places and more intimate.The new royal train decorations are scheduled to remain for two years.
SNCF operates the France's national rail services, including the TGV, France's high-speed rail network.