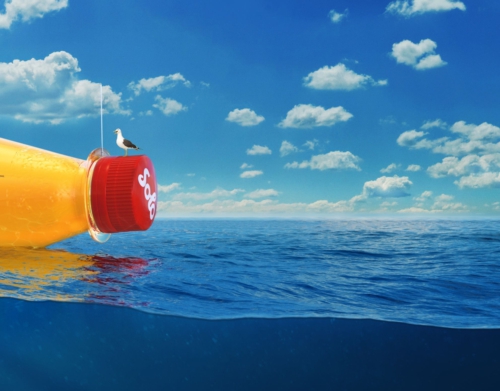 Bård Eker, the owner of Koenigsegg supercars, has been in charge of creating the world's largest message-in-a-bottle. The 2.5 tons and 26 feet long "boat-bottle" will be released to the ocean currents outside of Tenerife on March 13th. The Norwegian soft drink Solo is behind the project that also involves polar explorer Jarle Andhøy. Inside the bottle is a case of Solo and a 12 square meter personal letter to the finder. The Canary Island is where Columbus set out to discover America in 1492 and where Norwegian icon Thor Heyerdahl spent his last years.
"It has insurance and the required navigation lights for a drifting object in international waters, not to mention solar panels, satellite-connection and tracking technology. A 140-liter fresh water tank with remote controlled nozzles will clear the lenses of the custom made camera which will upload a picture every 8 hours. It just might be the greatest bottle ever made…probably the most expensive one too", says Eker.
On Facebook people can track and guess exactly where the bottle will end up.
"Hopefully we will not end up breaking Captain Brown record for the oldest message in a bottle – it roamed the sea for 97 years and 309 days", laughs Joakim Sande , CEO of Solo.