Isn't it surreal when it's too good to be real? The 188-year-old luxury Belgian brand Delvaux has paid tribute to its Belgian roots with miniature versions of its signature handbag.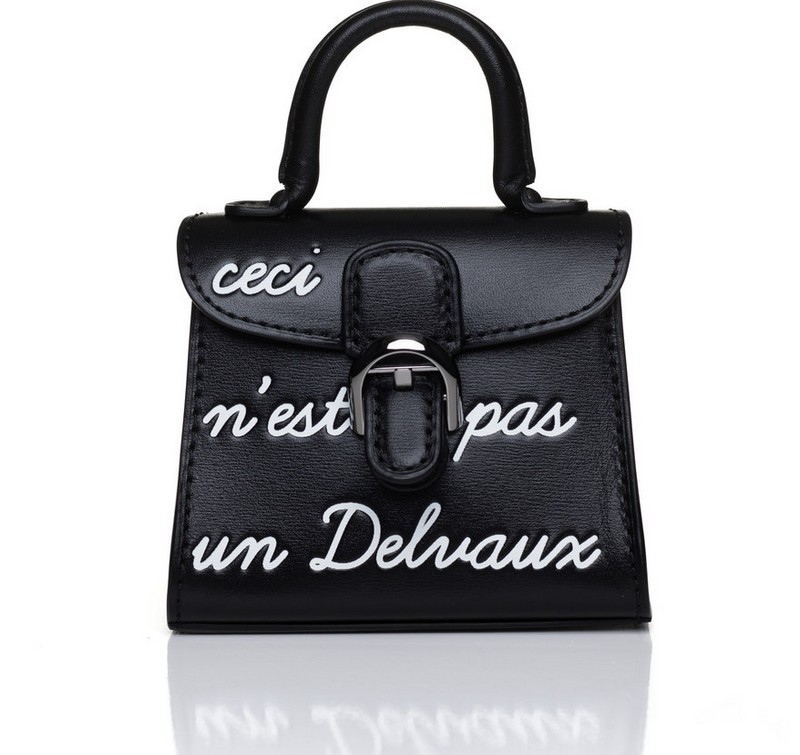 The limited edition Miniatures Belgitude mini bag collection is Delvaux's homage to the many known, and lesser known, treasures of the Kingdom of Belgium. Handmade miniature versions of Delvaux's iconic Brillant bag, created in 1958, they are a perfect blend of humour and savoir-faire.
Each bag is named after a Belgian city and represents a particular aspect of Belgian quirkiness and attitude – what Delvaux calls Belgitude. Delvaux can think of no one better than film director, screenwriter and playwright Jaco Van Dormael to work with and embody the best of Belgium – a renowned Belgian film-maker, a man who plays with surrealism, is committed to poetry and dedicated to making magic.
For the Miniatures Belgitude collaboration with Delvaux, Jaco Van Dormael and his team created seven breath-taking sets, each creating a unique ambiance for the different miniature Brillant bags. Filmed in Brussels, dozens of people from film and theater worked together for more than a month to produce spectacular décors and bring Belgitude to the screen.
Winner of multiple awards and nominations from Cannes to Hollywood, Venice and Berlin, Jaco Van Dormael's films have also earned no less than 10 Magritte Awards (the 'Belgian Oscar') and the César for Best Foreign Film. His four feature films include 'Toto le Héros' (1991), 'Le Huitième Jour' (1996), 'Le Tout Nouveau Testament' (2015) and the English language film 'Mr Nobody' (2009) starring Jared Leto and Diane Kruger.
"Measuring just 7 x 8.5 x 5cm, these limited-edition wearable charms are scaled-down in size but scaled up in terms of craftsmanship, each one embossed, embellished or silk-screen printed by the brand's team of artisans in its Brussels atelier. While the original Brilliant is comprised of 64 distinct pieces of leather the toy versions are even more complex, composed of up to 185 parts, and therefore take almost twice as long to create," commented telegraph.co.uk.
Home to sprouts and irreverent statues, Brussels is also the birthplace of two icons – the Atomium and the Brillant, both symbols of the new miniature Bruxelles bag. Both shiny and bold and born at the 1958 World Fair, the symbol of Brussels and the Queen of Delvaux shine together as the Kingdom of Belgium's tiniest bag.