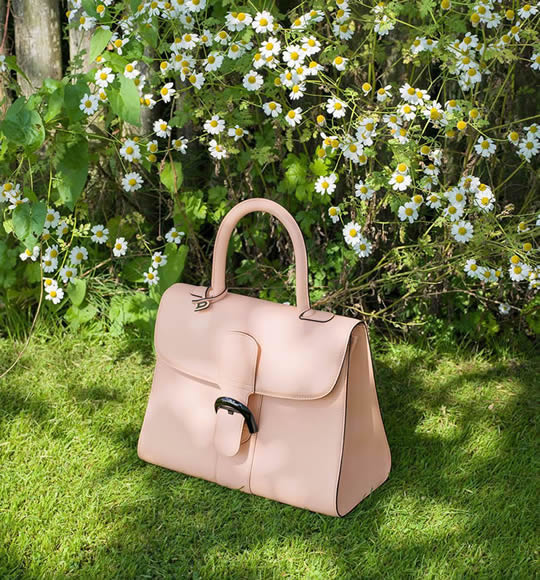 If we had to choose the perfect emblem to epitomize Delvaux's 2015 Spring-Summer Collection, it would undoubtedly be Manet's painting "Déjeuner sur l'herbe" ("Luncheon on the Grass"). With its subtly woven leathers and luminous scarves, this new collection offers itself up like a delightful invitation to a Sunday in the country.
In a range of exceptional materials and warm tones, the new line boasts a country- elegant mood full of gorgeous light and colour, with Mimosa, Sunset, and Flamingo emerging as this season's hues, enriching the timeless palette of the House.
Among the new leathers this season, Cuir Œillet, with its vibrant and luminous carnation-pink borders, could almost pass for an abstract painting evoking a field of flowers. Cuir Œillet exists in Cadence and Box leather versions and is crafted with the same technique used for scarves; the pattern is first sketched by a designer and then printed onto the leather.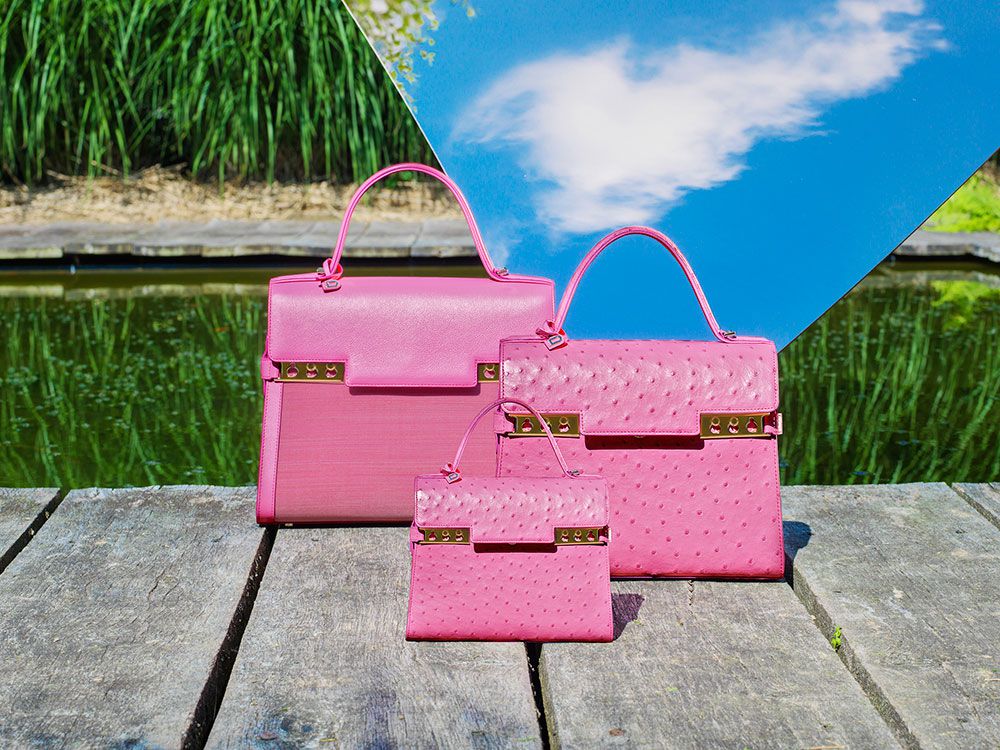 Toile de Crin is a woven fabric made of horsehair and cotton thread, giving it a soft sheen and a naturally uneven feel similar to that of raw silk.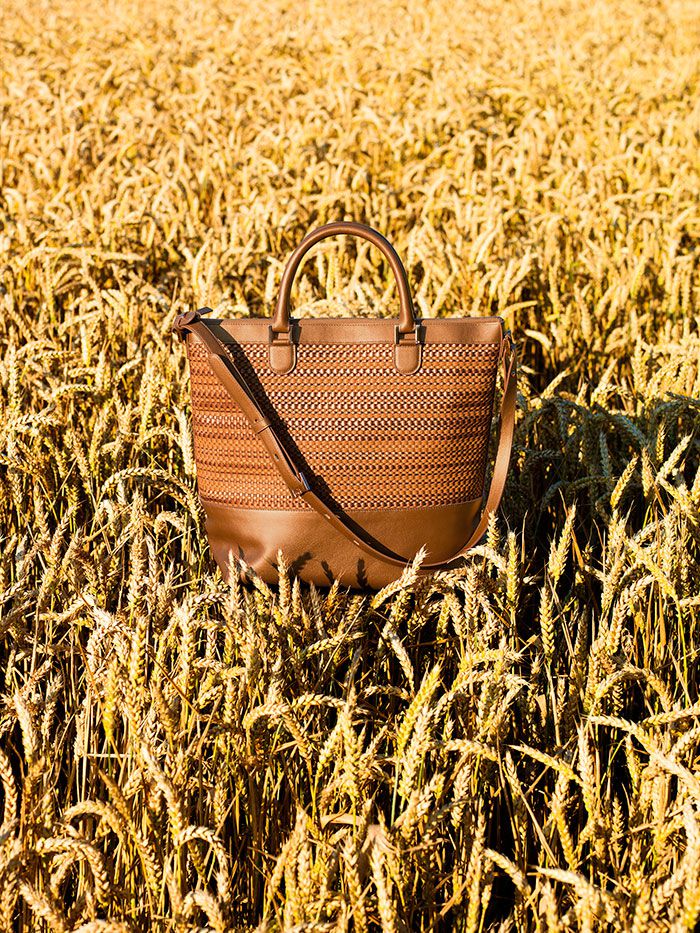 Featuring in Delvaux's collections since 1984, Toile de Cuir, for its part, is made of fine, narrow strips of leather, of varying widths and types (matte, shiny, smooth, or nubuck).