The 2013 edition of Germany's Michelin guide has added one new listing to the category of three-star restaurants.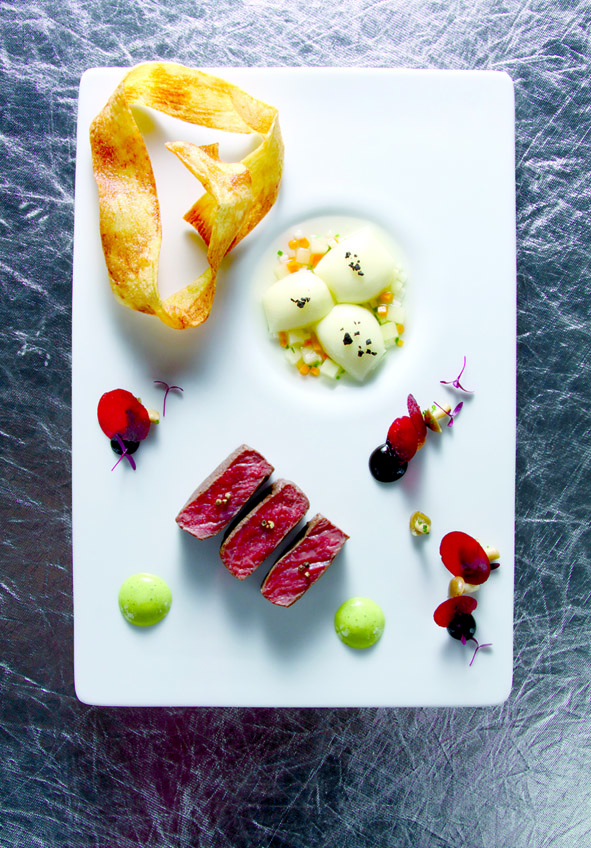 Germany's gourmet dining scene has been enhanced with a new listing among three-starred Michelin restaurants – La Belle Epoque Restaurant located in Lübeck (north Germany). In the two-star category, Germany's latest Michelin guide offers seven new listings and 29 additions to the list of single-star eateries.
With a total of 255 restaurants earning at least one Michelin star in the 2013 edition of the prestigious gourmet guide Germany broke its historical record, the country ranking second in Europe at the three-star restaurants category (10 in 2013) behind France (25 three-star restaurants). Over the past two years the number of two-star restaurants has doubled in Germany, from 18 in the 2011 edition to 36 in the latest guide, dated 2013.
Shining result for the gourmet restaurant La Belle Epoque restaurant for 2013, Guide Michelin 2013 awarded Columbia Hotel Travemünde's culinary flagship for the first time three of its coveted stars. And also Gault Millau 2012 awarded the La Belle Epoque team again 17 points. An outstanding result, and two-fold confirmation for the exquisite culinary skills of Chef Kevin Fehling.
The assessment in the current Gault Millau makes gourmets' mouths water, in particular, the demanding gastronomy critics praised the "perfectly balanced,highly-tasteful dishes, which address all of the senses" and the "high art" of compositions such as "Brittany red mullet cooked in coconut milk on delicious coriander emulsion" or "quartet of salt meadow lamb with essence of hay, offering great depth of taste". The "freshness and friendliness" of the service team and the wonderful view of the Baltic were also particularly emphasised – plus the special flair which "wonderfully matches Kevin Fehling's creative, light cuisine".