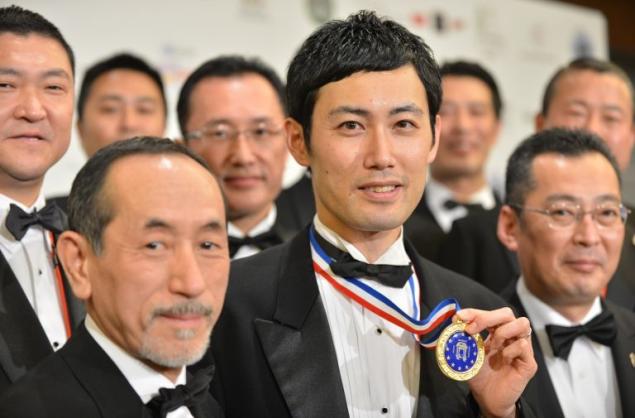 Georges Baptiste Cup, the international competition which determines the top high-end server, has named Shin Miyazaki "World's Best Waiter". Contestants from 14 countries met in Japan to be tested in categories such as serving etiquette to wines and recommendations on what would go best with a certain dish. The top high-end server competition was established in France in 1961 in honour of the chef and butler of the same name.
Shin Miyazaki (35) who works at Tokyo's Chateau Restaurant Joel Robuchon passed through nine rounds that tested his ability to dress a salad, flambe a pineapple and identify which wine works well with certain flavours.
"I practised every day for years, I'm hooked, and now I get this award. But this is only the beginning, tomorrow I go back to work to do my best." said Miyazaki holding the Georges Baptiste Cup trophy.