All you need is the right companion behind the wheel, the right companion for the road, and …some good food.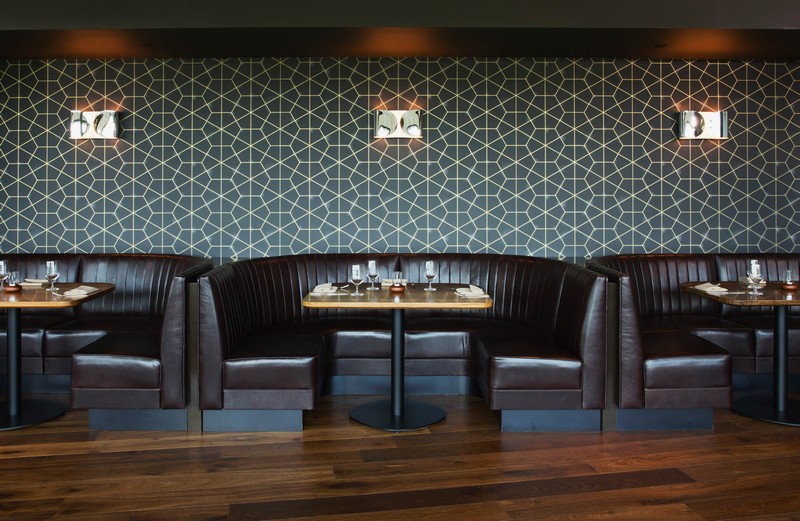 Performance on an empty stomach can be difficult, if not impossible. Porsche made the move into the gourmet business with a fine dining restaurant at the New Experience Center in Atlanta. The restaurant sits on the complex of the Company's new $100 million Porsche Experience Center and headquarters. With panoramic views of the world- class 1.6-mile driver development track, Porsche Cars North America believes that "356 is sure to become a premier dining destination for local patrons and for visitors to Atlanta". Located on the second level of the Porsche Experience Center, 356 offers a distinct view of aircraft taking off and landing at Runway 826 Right at the
Hartsfield-Jackson Atlanta International Airport.
"Atlanta is a city known for its diverse tapestry and international cuisine," said Andre Oosthuizen, vice president of marketing for Porsche Cars North America, Inc. "At Restaurant 356, our guests will enjoy elegant dishes that honor Atlanta's global flavors, while culminating a unique Porsche experience."
In addition to Restaurant 356 and the driver development track it overlooks, the Porsche Experience Center features a classic car gallery, restoration center, human performance center, and driving simulator lab. A state-of-the-art business center features 13,000 square feet of conference and event space. The complex has been specifically designed as a destination for the public, where an estimated 30,000 guests are expected to visit each year.
At the helm of Restaurant 356's purist approach to food is Executive Chef Kyle Forson, former executive sous chef at The Spence. Forson focuses on carefully hand-crafted dishes that let the quality of seasonal ingredients shine through.
While guests can expect to see influences from Forson's own Polish heritage and experiences with French, Californian, and Southern fare, no single type of cuisine will dominate the menu. "I want guests to enjoy food that enhances the Porsche experience and fuses it with a sense of place," said Chef Forson.