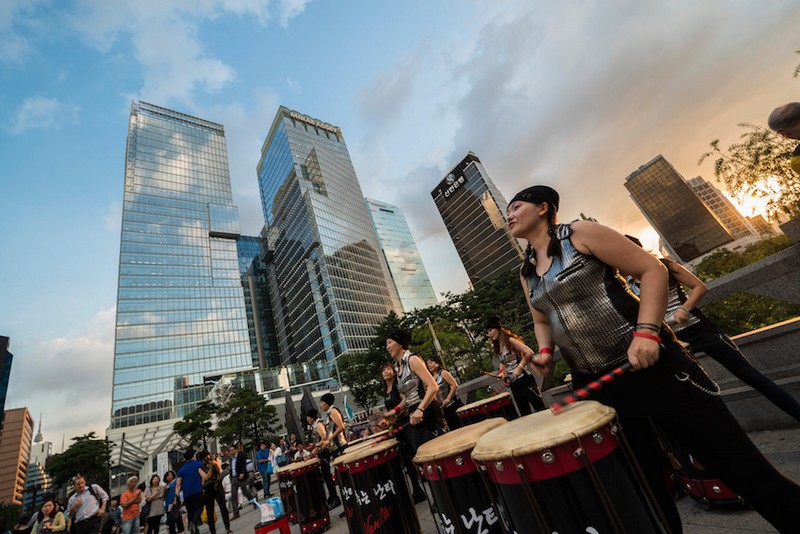 The countdown is on for the year's most highly anticipated opening as Four Seasons puts the final touches of perfection on its first location in Korea. Four Seasons Hotel Seoul prepares to welcome the world this Fall.
Designed by Heerim Architects & Planners and LTW Designworks, the Hotel boasts seven restaurants and bars, each with its own character as conceived by several of today's cutting-edge creative minds, including AvroKO and Hong Kong-based Andre Fu.
The 317 light-filled rooms and suite feature the new, fully customisable Four Seasons Bed, and Four Seasons services, including twice daily housekeeping and round-the-clock in-room dining.
"More than simply a place to sleep, Four Seasons is where people come together to eat, drink and mingle; to celebrate and to close the deal; to relax and to be inspired," says General Manager Lubosh Barta.
Coinciding with the opening of the Hotel, Four Seasons will introduce seven new dining and entertaining venues, including four restaurants and three bars, plus two specialty food shops for those on the go, led by Executive Chef Ralf Dohmeier. Italian Restaurant Boccalino will offer contemporary dishes with gourmet pizzas and steaks, a specialty in a high-style dining experience.
Yu Yuan, a new restaurant with a Shanghai-inspired vibe, features a showpiece Peking duck oven, an extensive tea bar and eight chambers for private dining and entertaining.
One of the hotel's highlight is the 5,800 square metres (64,430 square feet) Four Seasons Club Seoul for the exclusive use of a very limited membership.
Facilities include a 765 square metre (8,235 square foot) gym and studios; members' lounge; three pools; and indoor golf experience with driving range. A modern Korean sauna will include several bathing areas and zones for quiet relaxation.
An intimate spa includes a couple's spa suite, an area for foot massage, nail bar and retail shop. The spa menu will feature an array of specialised skin care treatments using products such as Fedora, a top quality Korean line, as well as Biologique Recherche from France.
Event hosts will have access to the Hotel's florist, celebrated Tokyo-based floral designer Nicolai Bergmann, who will open his first shop in Korea within Four Seasons Hotel Seoul.
Another thing that makes Four Seasons Hotel Seoul special and different? Beautiful artworks by top Korean artists such as Choi Byung Hoon's "In One Stroke", representing a swift and minimal brushstroke, "redefines hotel art and creates a luxurious art gallery-like experience."