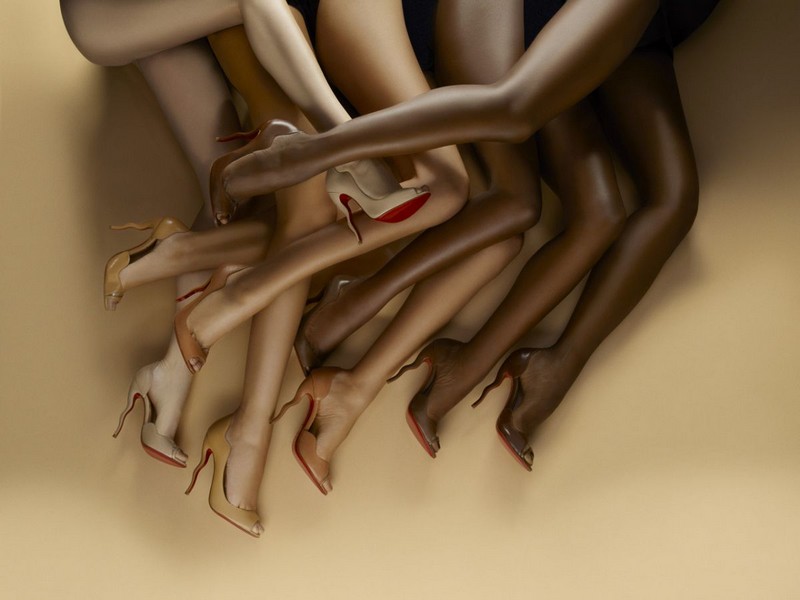 This season, the Nudes shoes by celebrated French footwear designer Christian Louboutin relaunched with four new silhouettes, two core– Iriza and So Kate – and, for the very first time, two seasonal styles, Deepik and Dorissima.
The transformation of the Nudes Collection exemplifies Christian Louboutin's design process. "I've always done a Nude shoe but only using the colour beige," he recalls. However, it was the blunt statement, "beige is not the colour of my skin," echoed by a team member that prompted him to transform Nudes from a colour to a concept.
"I have clients from every continent and want to make them happy!" Christian said. So, using his studio team as subjects of an informal experiment, Louboutin created five different hues inspired by their skin tones. A year later, the Nudes were best sellers around the world.
"Nude shoes go with everything and allow you to wear any handbag or accessory you want," Christian says. By elongating the legs and complimenting a woman's silhouette, a nude pump conveys the fluidity, versatility, and allure of the female body, an ongoing inspiration for Louboutin. After all, early in his career, the designer lowered the vamp of a classic pump in order to visually lengthen the legs, and showcase the cleavage of a woman's toes.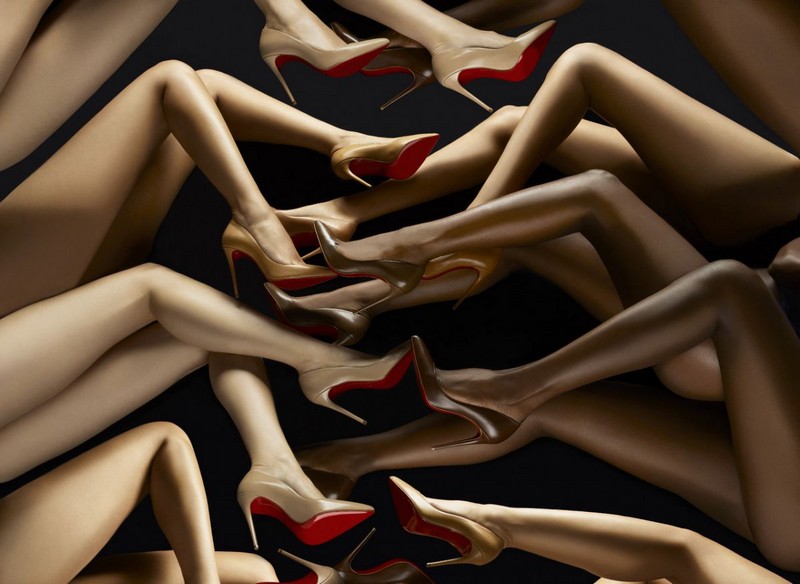 For Fall/Winter 2015, Christian focused on the wavy, mirage-like heel of the Dalida: "It reminds me of my favourite moment in film when Peter O'Toole in Lawrence of Arabia sees Omar Sharif (Ali) for the very first time. He's not sure if it's a mirage, caused by the sun, or really someone else and it's sublime."
The Dorissima—expected to be a favourite, is a single-sole, timeless pump with a heart-shaped toe box and a thin sky-high heel. "It's important to evolve the style and have fun with it," he says of Dorissima nude shoes.
This week, the celebrated shoe designer announced the release of a luxury lipstick range. The new product joins the line of nail polishes launched last year. To hit the stores in September, the lipsticks available in thirty-five colors will retail for $90.
"When a woman carries a handbag, we look at her shoulders. When she slips on a pair of heels, we observe her walk. If she applies lacquer to her nails, we admire her hands," explained Christian Louboutin. "An object that embellishes the lips – the beacon of sensuality and organ of communication – has to be fairly amazing. The object should inspire a beautiful gesture."
The Nudes collection is complemented perfectly by the ten Nude nail colours of Beauté Louboutin. Designed to impart a feeling of 'instant grooming," there's a complementary hue for every woman.