In its earlier days, Lincoln, the luxury automotive brand of Ford Motor Company, was a favorite vehicle for unique, sophisticated and luxurious bespoke exterior and interior themes. This has inspired Lincoln Black Label – a new direction to provide a higher level of luxury available to all customers of the brand – not just those who purchase the most expensive, top-of-range models.
Showcased on an all-new MKZ and the MKC Concept, Lincoln Black Label eventually will be available on every new Lincoln vehicle. This full-range availability enables more vehicles in the model portfolio to be equipped with this higher-level expression of luxury than currently offered by any competitor, according to Lincoln.
"The new Lincoln Motor Company is built on three foundational elements – design, quality and personal service; Black Label represents our highest expression of these elements," said Jim Farley, executive vice president of Global Marketing, Sales and Service and Lincoln.
"The progressive luxury client craves to know the story behind the products and services they engage – they want to feel that personal connection. That's at the heart of Black Label; we want to provide special experiences for every Black Label client before, during and after they choose their new Lincoln vehicle."
After starting with nearly two dozen concepts, the Lincoln Black Label design team honed in on a select few themes, each inspired by trends in fashion, food and architecture as well as lifestyles and experiences.
"Each of the theme-based offerings from Black Label is designed with a specific customer profile in mind," said Susan Lampinen, group chief designer, Color and Material Design. "Lincoln Black Label will offer a variety of choices as well as a narrative that speaks to luxury clients – we want them to feel a personal connection with the theme and see themselves in the car."
Lincoln Black Label is intended to launch near the end of 2014.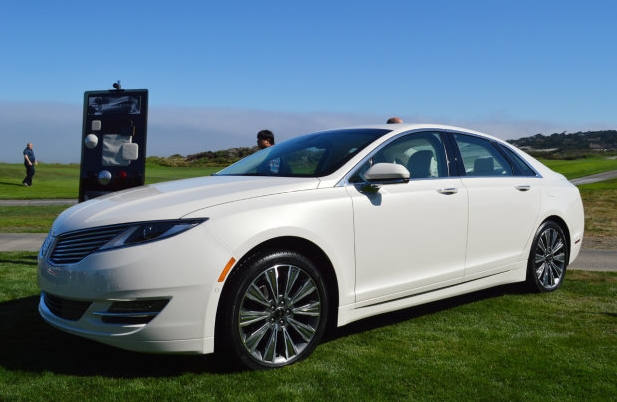 More photos: autoblog.com