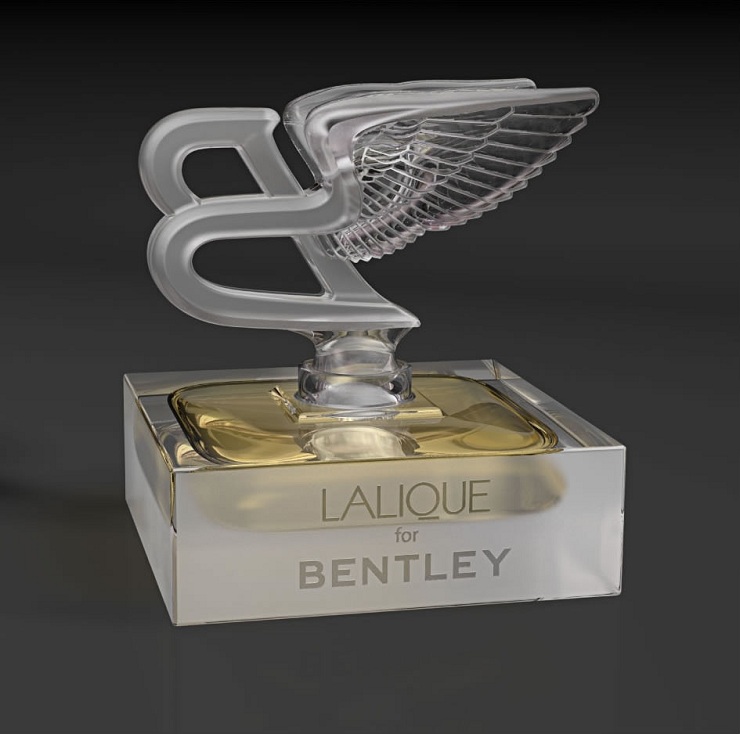 The luxury car makers' venture into the perfume business expands and copies the heritage perfume houses. Following into the steps of the big fragrance brands, Bentley presented Lalique for Bentley Collector's Edition – the all new Bentley for Men priced at $4,800.
Debuted at The Fragrance Group, the crystal Lalique bottle features a variation of the car manufacturer's logo, with a large B adorned with wings that evoke strength, adventure, and above all, quality. The limited edition bottle comes packaged in chocolate brown box with a light leather interior and includes a travel-sized bottle of the eau de parfum.
The scent has been making a buzz for the past few months, but is only set to debut in Fall 2013.