The Haute Couture of Easter Eggs are now available at Harrods.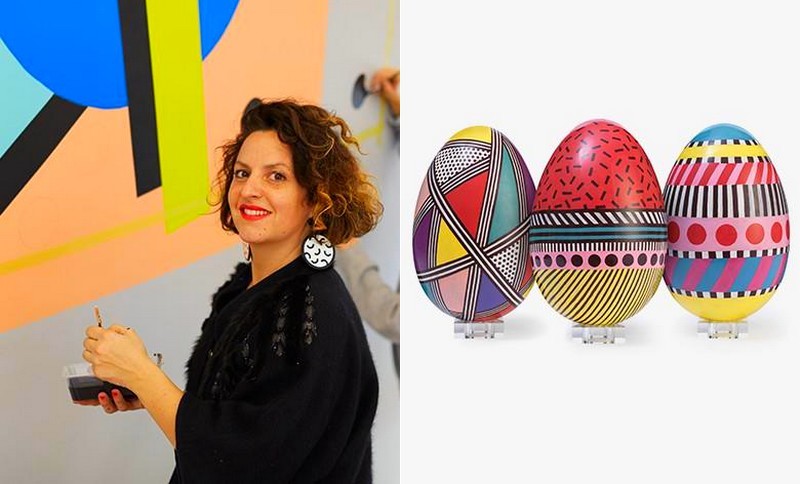 Camille Walala x Harrods Easter eggs. Harrods partners with London designer Camille Walala to create a line of exclusive, limited-edition Easter eggs.
Originally from France and now based in East London, Camille Walala has a distinctive design aesthetic. Creating three exclusive patterns for Harrods this Spring, Camille's vibrant prints have been translated onto Easter eggs, each one hand-painted by an artisan chocolatier. The eggs are made using 41% milk couverture – an exclusive blend created by Harrods pastry chefs in a Parisian chocolate laboratory.
Baravelli's, one of only a handful of 'bean to bar' chocolate producers in the UK, have been commissioned to craft and hand paint three limited-edition Easter Eggs. Emma Baravelli, Master Chocolatier, in close collaboration with the team at Harrods, has worked tirelessly to interpret Camille's designs onto the egg shape. The creativity is evident and a reflection of the hours of work – and the Baravelli magic – lavished on each egg.
"My style is bright, bold and graphic," she explains, "I am influenced by Memphis design from the '80s; I love the element of playfulness in the original group's work. I also love the work of the Ndebele tribe from South Africa where the women paint their houses with powerful and colourful patterns."
With only 12 eggs in total (£350 each/ each egg weighs 1kg each), the limited-edition eggs are highly-prized; a fitting marriage of an exciting London designer with the world-famous store.
'We have had to source bespoke chocolate moulds and to increase the chocolate output of our workshop specially to complete the Camille Walala and Harrods Easter collection' said Mark Baravelli, Managing Director.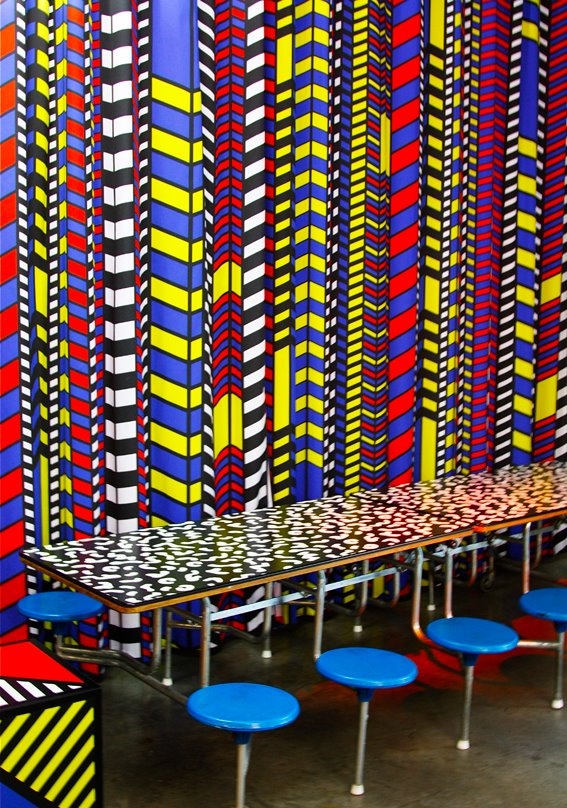 Camille has transferred this dramatic, lively aesthetic to textiles, interiors and buildings; her biggest challenge so far in her vibrant career has been painting a four-storey building on London's Great Eastern Street, transforming it with a sunny lease of life. But for the Easter eggs, her attention turned to something that bit smaller. "For this project, I've remodelled some of my classic designs to work with the shape. My projects usually involve painting vast walls, so it will be interesting to see the same styles on a smaller scale."