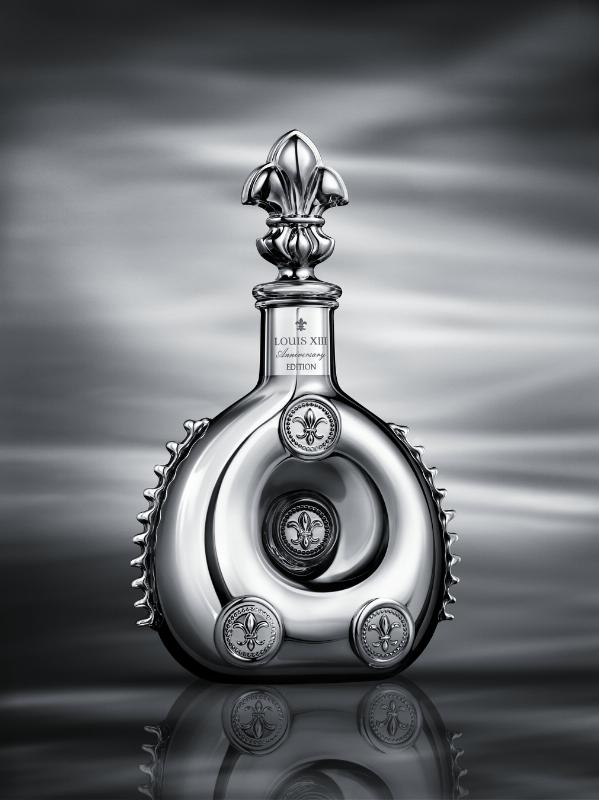 LOUIS XIII cognac gained worldwide recognition following the Paris World Fair of 1900, becoming a staple at all grand occasions.
In honor of the 140th anniversary of LOUIS XIII Cognac, The House of Remy Martin unveiled a limited series of just 775 decanters worldwide of an exquisite cognac taken from a single tiercon from the family's private cellars – the LOUIS XIII Black Pearl Anniversary Edition. These numbered decanters are drawn from a unique 572-liter tiercon, which until now had been part of the exclusive reserve of the Heiard Dubreuil family, who owns The House of Remy Martin, at their Domaine de Merpins. This anniversary offering is available for a suggested retail price of $16,000, plus tax.
This special limited edition Black Pearl cognac made its U.S. debut on October 30 at Alicia Keys' annual Black Ball gala, the centerpiece of an exclusive auction prize that generated $30,000 for the singer's Keep a Child Alive charity.
Handmade a century ago using oak from France's Limousin region, the tiercon – marked C-100-93 – is only the third of its kind to be released by the family in the past 100 years.  Created by four generations of Cellar Masters, it is a blend of over 1,200 eaux-de-vie ranging between 40 and 100 years.  This unique combination evokes aromas of myrrh, honey, plum, honeysuckle, wood bark, leather and passion fruit.  A Grande Champagne Cognac, LOUIS XIII is the company's crown jewel – one that pioneered the super-premium spirits category with its debut in 1874 and continues to lead the category today.
Such an important anniversary demands an iconic decanter: a contemporary "Black Pearl" version of the original metal flask that inspired Paul-Emile Remy Martin when he created LOUIS XIII in 1874. To craft this superb metallic decanter, the House of Baccarat treated the crystal using a unique plating technique. This gives the decanter a beautiful reflective quality, with subtle contrasts of light and dark dancing across its surface. Achieving this effect involves layering successive thin coatings of precious materials (titanium, carbon and gold) one upon the other.