Walpole British Luxury Awards 2014. The winners who pushed the boundaries in luxury.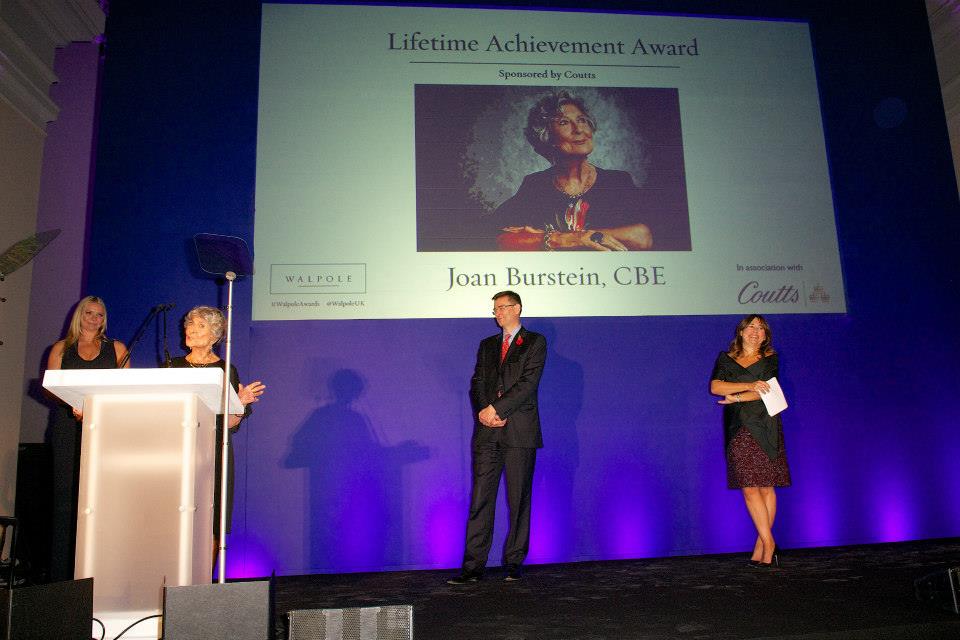 The global strength of the British luxury industry was celebrated at the 13th annual Walpole British Luxury Awards, as a collection of the UK's most exciting and innovative brands were rewarded for their contribution to this thriving industry.
The annual Walpole Awards ceremony was held at the V&A on 3rd November, and attended by key figures from across the British luxury industry. The event saw eleven of these luxury brands collect their award from Walpole CEO Michelle Emmerson and presenter Jodie Kidd.
"The winning brands were chosen for having pushed the boundaries in luxury and excelled in quality, design, craftsmanship and service," explained the organizers.

"As strong British luxury brands, such as Burberry and Stella McCartney, continue their exceptional growth trajectory they are trailblazing the way for new luxury brands from all corners of the country – from Hoxton to Camberwell and Somerset to Scotland. The upswing in interest in genuine craftsmanship and British heritage products has meant that we are seeing significant export success across the board," commented Michelle Emmerson, CEO of Walpole.
The best of Britain's luxury offering:
Jaguar: British Luxury Brand;
Bentley Motors: British Luxury Brand Overseas;
Joan Burstein CBE, founder of Browns: Lifetime Achievement Award, presented by Alexandra Shulman, Editor of British Vogue;
Burberry: British Luxury Brand Advertising Campaign;
Dovecot Studios: British Luxury Craftsmanship;
Barber & Osgerby: British Luxury Design Talent;
Royal Shakespeare Company: British Cultural Excellence;
Stella McCartney: Corporate Social Responsibility;
Bottega Veneta: International Brand;
Claridge's: British Luxury Service;
Farfetch: British Luxury Brand Digital Innovation;
Commenting on the winners and nominees represented at the 2014 awards, Michelle Emerson, CEO of Walpole said: "This year, the Walpole British Luxury Awards represent a defining moment in the UK luxury goods industry. British brands have never been more sought-after on a global scale, spurred on by the wealth of creativity, craftsmanship and talent we have, right here in Britain. We are thrilled to be representing this sector and we look forward to building on our partnerships with the brands and cultural institutions that will define British luxury today, and tomorrow."