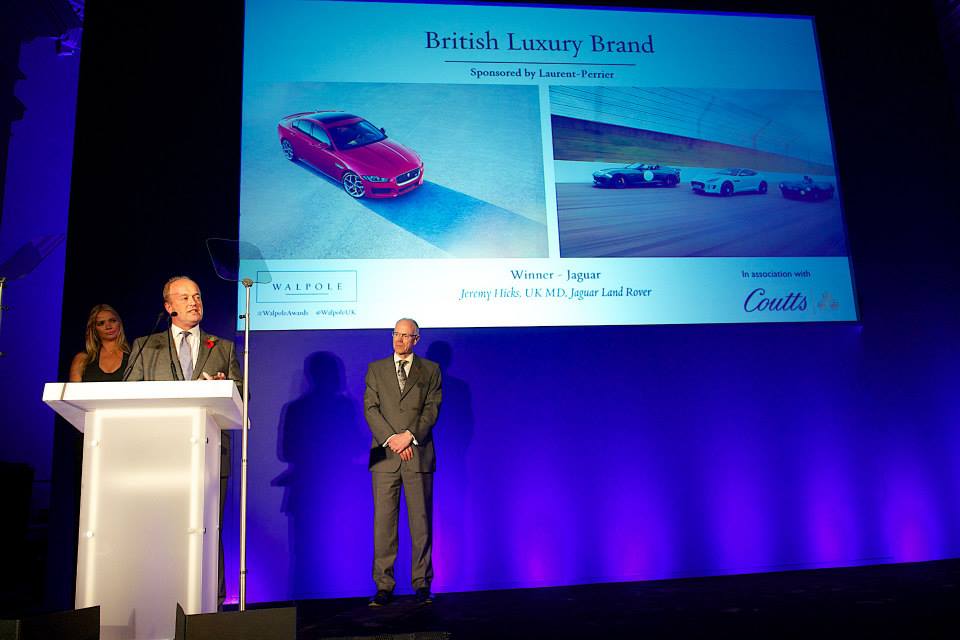 Jaguar has been named the Best British Luxury Brand at the prestigious Walpole British Luxury Awards in London. The awards are run by Walpole – a unique alliance of 160 British luxury brands that work together to promote British quality, design, craftsmanship, innovation and service around the world.
Jaguar Land Rover was also nominated in the Corporate Social Responsibility category, while Land Rover picked up a nomination for the British Luxury Brand Overseas award.
"It is a huge statement for Jaguar to be named the Best British Luxury Brand this evening, particularly among such esteemed competition. It is richly deserved recognition of the efforts my colleagues in design, engineering, manufacturing and marketing have made to develop Jaguar into such a prestigious British brand in recent years," said Jaguar Land Rover UK Managing Director Jeremy Hicks.
"Walpole's judges were delighted to recognise Jaguar as Best British Luxury Brand; a company which embodies so much of what British luxury stands for. Jaguar combines extraordinary performance and design, and last year demonstrated the global appeal of their automotive excellence by reporting their strongest year to date, which in turn supports nearly 32,000 jobs in the UK alone. A simply stunning success story within the British luxury industry," said Michelle Emmerson, CEO of Walpole.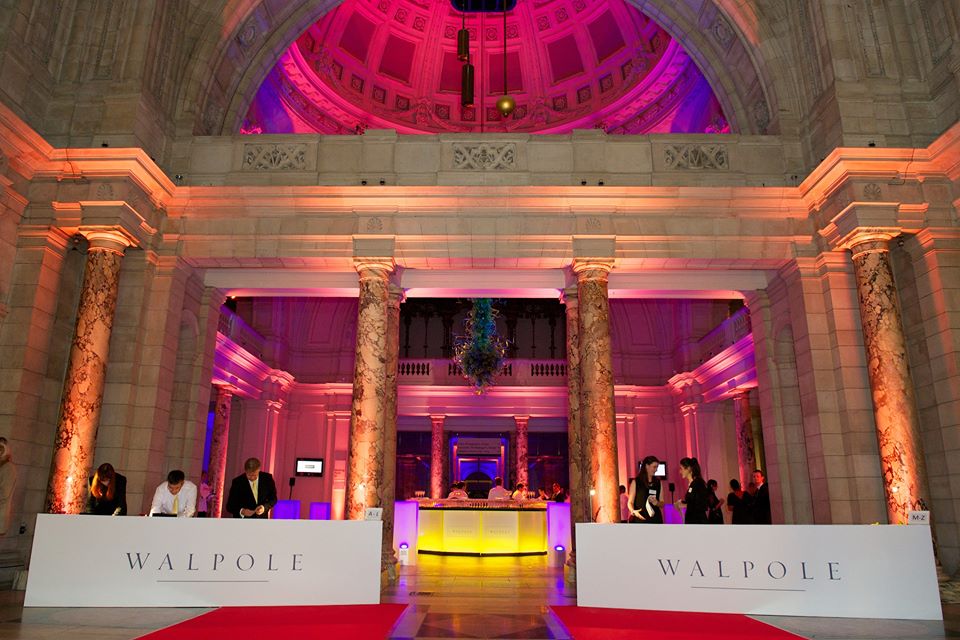 Jaguar was chosen as Best British Luxury Brand by a panel of esteemed judges including Jonathan Akeroyd, CEO and President of Alexander McQueen; Meribeth Parker, Group Publishing Director at Harper's Bazaar/Hearst Magazines UK; Lucia Van der Post, Luxury Commentator; Michael Ward, Managing Director of Harrods and Walpole Board Director; and Peter York, SRU Limited.
Walpole was founded in 1990 by top tier British companies including British Airways, Coutts & Co, the Financial Times and The Savoy Group. It takes its name from Sir Robert Walpole (1676-1745), a famous commercial minister and patron of the arts.
Together Walpole members represent an industry predicted to be worth 12.2 billion by 2017, a leading creator of jobs in the UK and a major contributor to the British economy. Their mission is to promote, protect and develop the British luxury industry, both at home and abroad.