Burj Al Arab launches "Romance" website with atmospheric romantic mini-films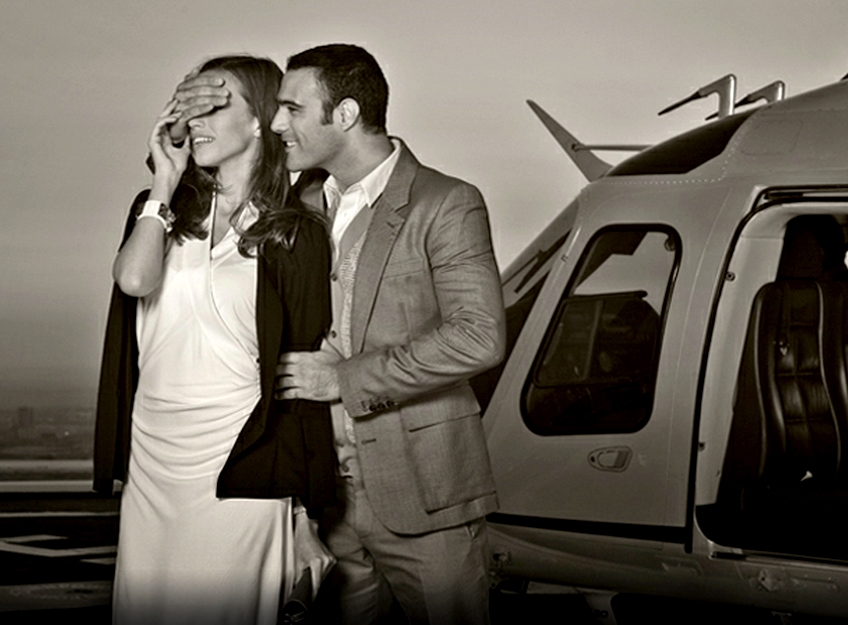 Burj Al Arab Dubai bears Gold Standard of Romance highlighted by new "romance" website and movies. For couples looking for the ultimate romantic experience, Jumeirah's Burj Al Arab launched a site to showcase its new range of "Romance" packages and video series of four mini-episodes to encourage audiences to connect emotionally with the hotel.
The mini-series of films uses the luxury Dubai hotel as a springboard to tell a timeless tale of romance, making it one  of the most ambitious projects in Burj Al Arab's marketing history. The four movies – 'The Mystery', 'Anticipation', 'What is Love?' and 'Proposal' – feature a couple embarking on a beautiful journey to celebrate their romance, and spending their romantic moments in Burj Al Arab's opulent surroundings.
The series highlights a number of Burj Al Arab's most memorable locations, including the hotel's helipad, the signature restaurant Al Mahara, and the sumptuous interiors of the panoramic luxury suites.
Burj Al Arab is also celebrating the launch of its "Romance" website by offering visitors the chance to win a four- night stay in what has been consistently voted 'the world's most luxurious hotel'.
The grand prize consists of a four-night Gold Package stay in Burj Al Arab hotel in Dubai, including a scenic drive in a Rolls Royce Phantom and a romantic beachside dinner. To be in with a chance of winning, visitors need to write the story of their own romance in less than 250 words and submit it via the website by 24.00 UAE time on 2 September 2012.