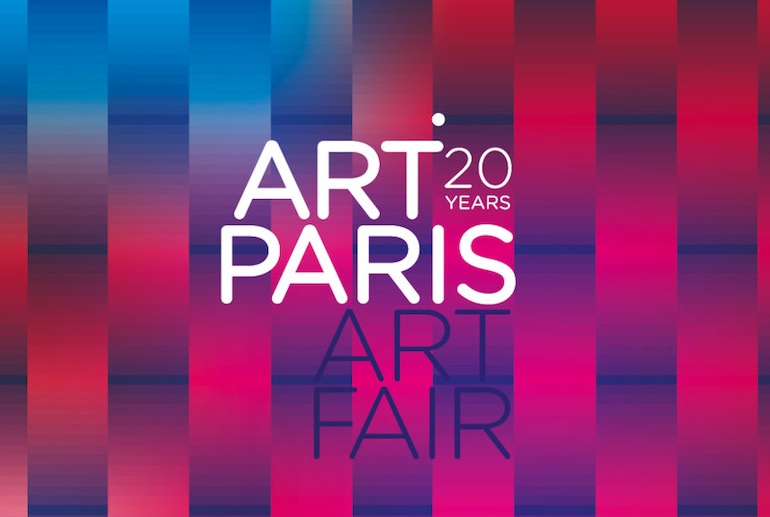 2018 marks the 20th anniversary of Art Paris Art Fair (05-08 April 2018, Grand Palais, Paris). Since its foundation in 1999, the prestigious art fair has established itself as Paris' leading modern and contemporary spring art event. The 2018 edition will play host to 142 galleries from 23 different countries providing an overview of European art from the post-war years to the current day, while leaving room for the new horizons of international creation from Latin America, Africa, Asia and the Middle East.
Open to all forms of artistic expression, including video art and design, Art Paris Art Fair offers a theme-based approach emphasizing discovery and rediscovery. This year's guest country is Switzerland and the fair will also be taking a close look at the French art scene with a new theme developed especially for the twentieth anniversary as well as the monographic exhibitions in Solo Show and emerging artists in Promises.
On the one hand, the 2018 selection is characterised by the arrival of new countries, such as Canada (Christopher Cutts Gallery), Portugal (Galeria Carlos Carvalho), Russia (Art 4 and K35 galleries from Moscow), Kuwait (CAP Contemporary Art Platform), the Czech Republic (Cermak Eisenkraft Gallery) and Saudi Arabia (Misk Art) and on the other hand by the influx of renowned Parisian galleries, who are either returning to the fair or participating for the very first time. In the latter case are Hervé Loevenbruck, Thomas Bernard-Cortex Athletico, Backslash, Dominique Fiat, Eric Dupont, Odile Ouizeman, Alain Gutharc, Jean Brolly, Polaris and Bertrand Grimont, not forgetting Galerie Particulière, Eric Mouchet and Zlotowski.
For its 20th anniversary and in reference to its initial vocation of supporting the French art market, Art Paris Art Fair asked exhibition curator and art critic François Piron to take a subjective look at the French art scene. The idea was to select 20 artists among the projects presented by participating galleries and to produce an in-depth textual analysis of their work. His choice puts the spotlight on some unique figures from the 1960s to the present day, artists who have managed to preserve their independence, or stayed on the margins of mainstream culture. Their work today deserves both to be reinterpreted and enjoy greater visibility.
The 2018 edition features an unprecedented number of 35 solo shows featuring international artists such as Todd Hiddo (Galerie  Particulière), Kengo Kuma (Galerie Philippe Gravier), Grégoire Müller (Grob Gallery) and Steve Sabella (Contemporary Art Platform Kuwait).
Switzerland Guest of Honour at Art Paris Art Fair 2018
Art Paris Art Fair has forged its reputation by exploring foreign art scenes. After Africa last year, Switzerland is the 2018 guest of honour. The rolific and diverse Swiss art scene, with its taste for minimalism and offbeat sense of humour, is like the country itself, lying at the crossroads of different European traditions and cultures. Art historian and exhibition curator Karine Tissot has been entrusted with the Switzerland Guest of Honour programme, which will endeavour to promote the wealth and diversity of the Swiss scene with a rich  programme are a selection of around one hundred modern, contemporary and emerging artists represented by either 13 Swiss or European galleries and the presentation of Helvetia Art Collection's latest acquisitions focusing on emerging talents little-known in France.

Promises: supporting young galleries and emerging artists
The Promises sector hosts 12 young galleries in existence less than six years, which may present up to three emerging artists each. The L'art est vivant/Promesses* prize rewards a young talent represented by one of the Promises sector galleries at a key moment in his/her career.
The 2018 selection includes: Anna Marra Contemporanea (Rome), Francesca Antonini Arte Contemporanea (Rome), Art Gallery K35 (Moscow), La Balsa Arte (Bogota), Eko Sato Galerie (Paris), GNYP Gallery (Berlin), H Gallery (Paris), Kolly Gallery (Zürich), Montoro 12 Contemporary Art (Rome), Pierre Yves Caër Gallery (Paris), Progress Gallery (Paris), Rutger Brandt Gallery (Amsterdam).

In Paris during Art Paris Art Fair
A wind of change is blowing in France as more than ever Paris asserts its place as the world capital of art. The 'Springtime in Paris' VIP programme, elaborated in partnership with the capital's museums, highlights the best artistic events across Paris including 'Lutz Bacher,  The Silence of the Sea' at the newly inaugurated Lafayette Anticipations Foundation, 'Neïl Beloufa, l'Ennemi de mon ennemi' at the Palais  de Tokyo, 'Black Dolls' at La Maison Rouge, 'Stéphane Dafflon, U+25A6' at the FRAC Île-de-France Le Plateau, Subdoh Gupta at La  Monnaie de Paris and Tarik Kiswanson at the Fondation d'Entreprise Ricard.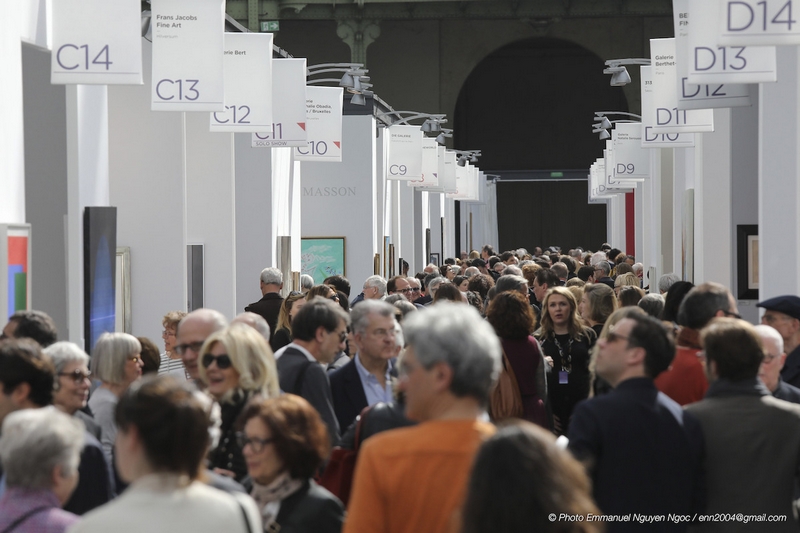 PRACTICAL INFORMATION 05-08 April 2018, Grand Palais, Paris:
Preview (by invitation only): Wednesday 4th April from 6pm to 10pm;
Hours:
Thursday and Saturday: 11:30am–8pm
Friday: 11:30am–9pm
Sunday: 11:30am–7pm.