UGG x 3.1 Phillip Lim Collaboration Now Available. The brands celebrate the launch of limited edition Men's capsule collection in Montauk.
3.1 Phillip Lim took his effortless, modern aesthetic and re imagined the Classic UGG boot the brand is renowned for. The capsule collection features six distinct styles of men's footwear.
The collection features water-resistant calf and ankle length boot silhouettes complete with masculine hardware zippers — a detail present throughout Phillip Lim's own ready-to-wear Fall/Winter 2017 collection — as well as muted and pop color palettes, and cozy flannel wool material in a neutral and plaid design.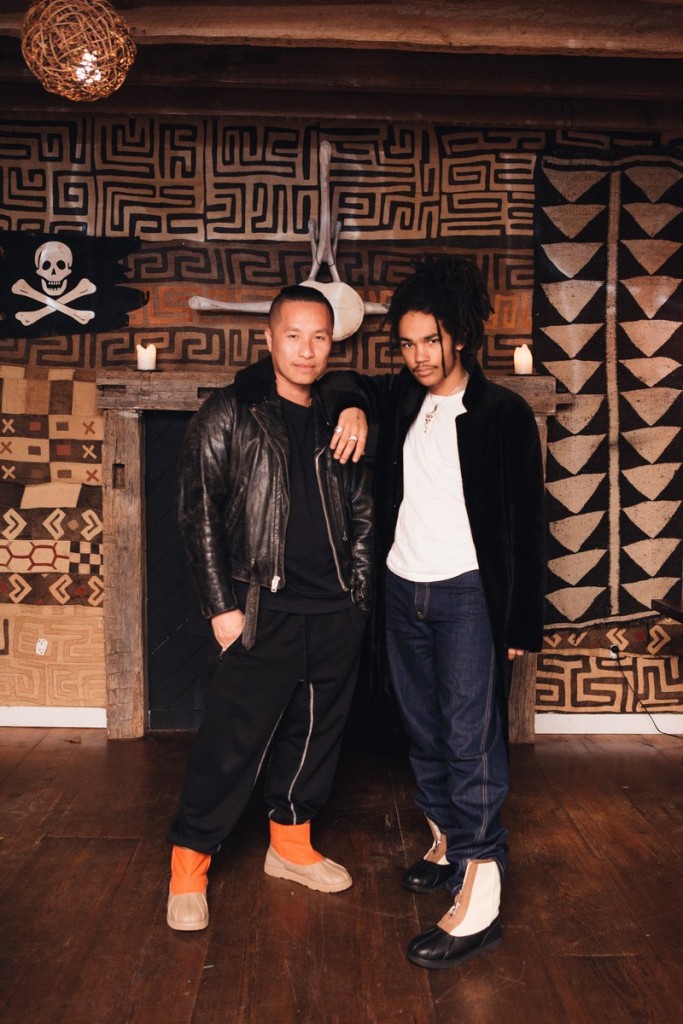 "I wanted to collaborate with UGG because I felt that together we could create a collection that would inspire a laid-back sense of cool," said Phillip Lim. "The approach stemmed from my California roots and memories of wearing UGG—a pure expression of unexpected fun and casual elegance."
"California to us…is everything. This collaboration started as a desire to get back to the roots of how it all started for me. Growing up during this specific time of surf and skate culture in Southern California – UGG was always present," added 3.1 Phillip Lim.
"Phillip Lim brings a fresh perspective to our Men's line, reimagining our iconic styles in a new way," said Andrea O'Donnell, President, Fashion Lifestyle, Deckers Brands. "This collection reflects his thoughtful craftsmanship in artful stitching and precise detail. We are thrilled to partner with him on this innovative capsule collection this season."
To help celebrate the launch of the collection, UGG and 3.1 Phillip Lim orchestrated a private performance by the folk-pop duo Girlyboi under the stars at rustically-chic The Crow's Nest in Montauk, New York. Fashion and creative influencer Luka Sabbat attended the event in the Classic Short Duck boot from the collaboration.
The collection is supported by a marketing campaign envisioned by Phillip Lim, who acted as Creative Director. Campaign stars consisted of models Paolo Rodan, Joseph Matick of Girlyboi, Olan Prenatt, Nam Garsinii and Andoni Anastasse, who were captured by photographer But Sou Lai and videographer Jaime Rubiano of JLJR Studio. Wardrobe was curated by fashion stylist Julie Ragolia and grooming was handled and finessed by Edward Lampley. Paying homage to both the UGG brand's California heritage and Phillip's roots, the campaign was shot in Los Angeles; across locations that encapsulate the spirit of the
city from stark urban settings to natural, serene hills.