ZADIG & VOLTAIRE will open its debut hotel in 2014
The Parisian Hotel Won't take reservations from 'Chinese Tourists'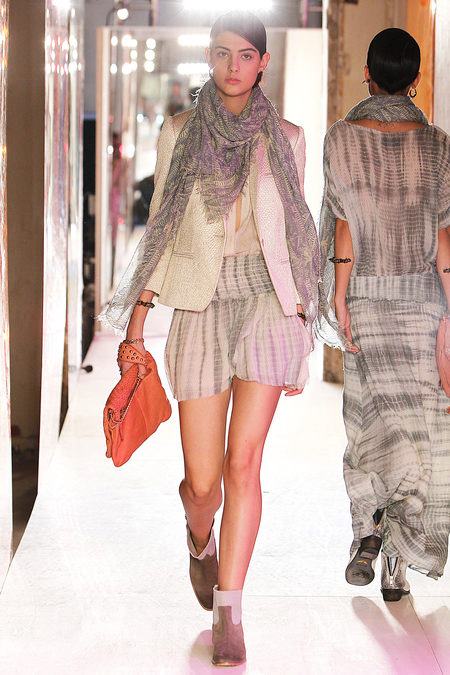 Zadig & Voltaire's stage used for the debut catwalk presentation at Paris Fashion Week will became a designer hotel with a rock 'n' roll chic.
The private mansion on the Parisian Left Bank will house the brand's first hotel, due to open in 2014, announced Zadig & Voltaire founder and owner Thierry Gillier. The 40-room hotel will be located on Rue de Grenelle in Paris. Zadig & Voltaire's CEO has always dreamed of having a hotel, but it will limit the acces to Chinese tourists.
"It will be a slightly private hotel, not open to everybody, with 40 rooms. We are going to select guests. It won't be open to Chinese tourists, for example. There is a lot of demand in Paris — many people are looking for quiet with a certain privacy," explained Thierry Gillier.
"The hotel is intended for an international clientele and is destined to become a private address – an escape from standardizsed Parisian hotels," said the label's founder and owner Thierry Gillier. "It shall be a unique place that will reflect the versatile and cosmopolitan identity of the brand and the heritage it has built up over the past 15 years, with a modern state of mind that is hip, rock, selective, artsy and contemporary."
Chief executive and founder of the French luxury ready-to-wear house is planning to open fourth Zadig & Voltaire store in New York next year, in addition to its existing store in Los Angeles and sales space in several Bloomingdale's stores.
"We are thinking New York, London or Paris," said Mr. Gillier, adding that "Paris is too busy and too corporate… New York is a good place for Zadig because it's wild; there is this energy in New York," Gillier told WSJ after the Paris Fashion Week show.