Let the races begin: The Louis Vuitton Cup held July 4 – August 30, 2013, will determine the challenger in the America's Cup.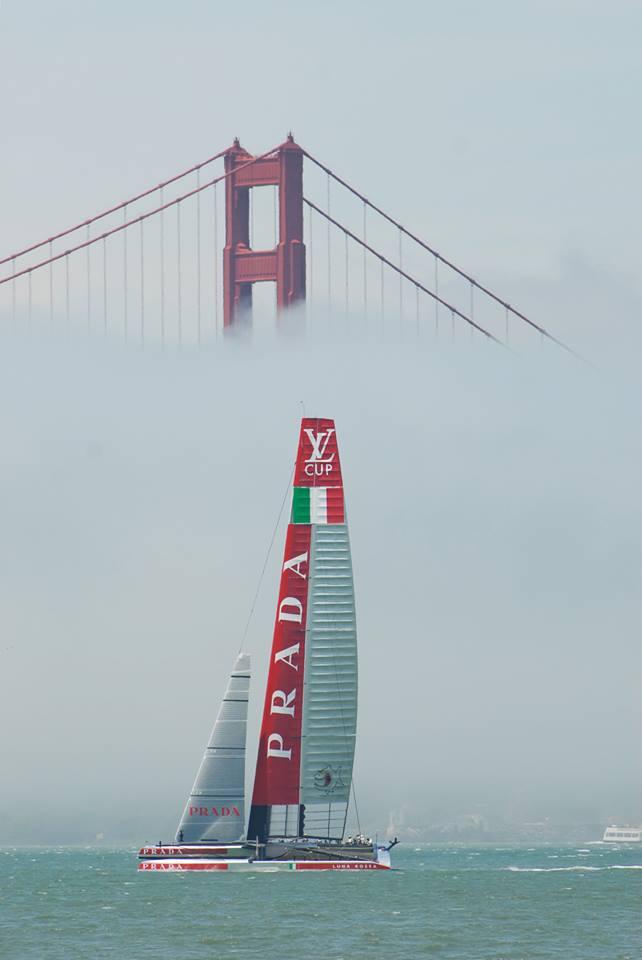 Like the seven previous regattas, the 8th Louis Vuitton Cup, a yachting competition connected with the America's Cup, offers an element of surprise. The three competing teams, Artemis Racing, Emirates Team New Zealand, and Luna Rossa have recruited the finest sailors, technicians and engineers in the world. Thus, the Louis Vuitton Cup will not only be a prestigious regatta, but also a crucial preparatory phase for an America's Cup featuring boats that are difficult to master and have never been used in competition before. Four out of the six winners of the Louis Vuitton Cup have subsequently won the America's Cup itself.
Of the three competing teams, only the winner will earn the right to challenge Oracle Team USA, the American titleholder, in the hope of capturing the 34th America's Cup trophy.
Starting in 2008, Luna Rossa participated in various regattas – the Louis Vuitton Trophy, Audi Med Cup, America's Cup World Series – before announcing in 2011 that it would compete in the 34th America's Cup. As it did 13 years earlier for its sensational Cup debut, the team has decided to undertake its preparation in Auckland, where its AC72 was built. Since the boat was christened at the end of October 2012, Luna Rossa has been constantly expanding its human and technical resources in New Zealand, also sailing its two AC45s and an SL33 catamaran.
Emirates Team New Zealand has the most impressive record of all the teams competing in the 34th America's Cup. A two -time winner of the Louis Vuitton Cup (1995 and 2007) and the America's Cup (1995 and 2000), Grant Dalton's crew lost the latter in 2003 against the Swiss team and was not able to recapture it in Valencia in 2007, losing by a slim margin to the Swiss Defender. Led over the course of its history by pre-eminent skippers like Peter Blake and Russell Coutts, the "kiwi squad" has entrusted its helm to Dean Barker for the past 13 years.
The Challenger of Record after the withdrawal of the Italian team from the Nautical Club of Rome, Artemis Racing is a Swedish team that is competing in its first America's Cup. It was founded in 2005 by Torbjörn Törnqvist, a businessman with a passion for sailing. To boost his team's chances, Törnqvist brought in Russell Coutts in 2007, after which the trophies starting coming in, starting with the MedCup and the TP52 World Championship.
The 8th regatta in the history of the Louis Vuitton Cup is taking place in the San Francisco Bay from July 4th to September 21st.