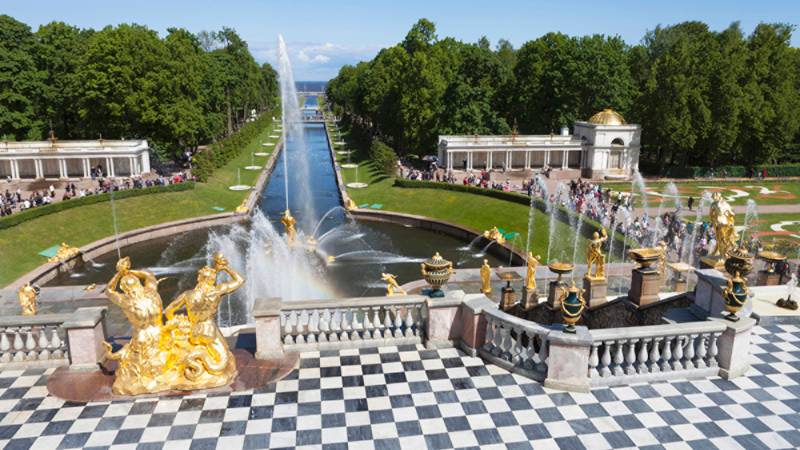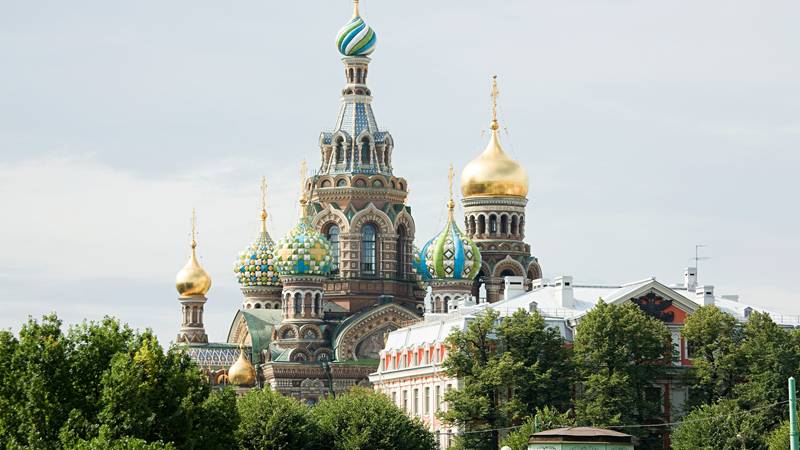 The romance of imperial life meets modern luxury at the first Four Seasons in Russia opened in the heart of St. Petersburg. Nearly two centuries after its debut as the city's most exclusive residence, the "House with Lions" is reborn as Four Seasons Hotel Lion Palace St. Petersburg. Situated next to St. Isaac's Cathedral – and designed by the same architect – the edifice immortalized in Alexander Pushkin's most famous poem gives way to the city's most sumptuous spa & hotel.
"Years of meticulous restoration and perfecting of the guest experience are setting the stage for a new era of style and luxury in St. Petersburg," says Christopher Norton, who is President – Europe, Middle East and Africa for Four Seasons Hotels and Resorts.
While many travellers flock to the city for the annual White Nights celebrations each June, Chef Concierge Olga Kachalova promises an incredible experience year round: "Through the summer and fall, everyone gathers to watch the city's famous bridges open each evening, and as we stroll along the waterways, we enjoy the best views of the most beautiful palaces and museums in St. Petersburg. And just outside the city, history can be explored in the imperial palaces – my favourite is Peterhof, with its breathtaking fountains in the summer."
In the colder months, it's time to spend leisurely hours immersed in St. Petersburg's art scene. Olga recommends: "In addition to seeking out classical art, we encourage guests to visit the Erarta Galleries, a five-story multi- sensory modern art experience. And with the Hermitage celebrating its 250th anniversary next year, there will be a full calendar of events and special exhibitions."
For example, the Hotel's 151 guest rooms offer distinct colour palettes: sky blue and yellow with a hint of garnet, or pale yellow with blue hues; and for the 26 suites, turquoise and gold with shades of brown. Neo-classic mahogany, hazelnut and cherry furnishings with gilding, black lacquer and chinoiserie motifs were sourced across Europe and are now showcased among finishing materials including velvet, silk and lush woven textures for fabrics, and marble, granite and gilt mirrors for the fixtures.
In late 2013, Four Seasons will open the city's most intimate spa enclave within the triangular central space of the Lion Palace. The Luceo Spa will offer eight treatment rooms – including a deluxe couple's suite with private lounge – a salon, 24-hour fitness centre, and, topping off the four-level Spa complex, a glass-topped year round pool. Luxuriously appointed changing rooms each feature an experience shower, dry sauna and steamy Russian-style sauna, complete with birch branches to invigorate the skin.
The Hotel's first guests will enjoy a special preview of what's to come in the Luceo Spa Suites or in the privacy of their own room, beginning with the signature Luceo Aromatherapy Massage featuring traditional Russian massage techniques using Santa Maria Novella's Four Seasons oils.
In addition to massages, facials and the Royal Body Scrub are also offered in this preview period, featuring exceptional international products such as Omorovicza from Hungary. Renowned spa brand ila has created a new product collection infused with amber, exclusively for Four Seasons Hotel Lion Palace.
The opening of the first Four Seasons in Russia will soon be followed by the second: in 2014, Four Seasons Hotel Moscow will open in Manezhnaya Square, adjacent to the entrance gates of Red Square with views of the Kremlin, historic Duma and iconic domes and spires of Saint Basil's Cathedral.
This unique project is a modern replica of the famous Hotel Moskva from the 1930s, with an identical facade constructed on the site of the original building, which was demolished in 2002. Inside, the modern hotel will offer 175 rooms and suites; two restaurants plus tea lounge, bar and poolside cafe; an expansive spa and indoor pool; and state-of-the-art event and meeting spaces.