Volvo Ocean Race CEO Mark Turner stressed that racing around the world, and maximising Southern Ocean miles, would continue to be at the heart of every future edition of the 44-year-old fully crewed race.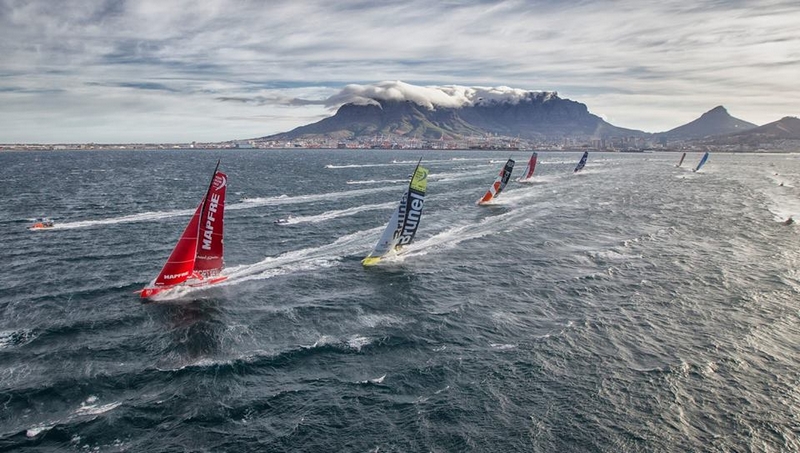 The Volvo Ocean Race will strengthen its historic connection with the Southern Ocean, and the tradition of racing around the world, while boosting its commercial offering to sponsors and Host Cities, by introducing radical changes to the racecourse, stopover formats and timing of future race activity.
The changes include a commitment to race activity in every calendar year and a proposed non-stop lap around Antarctica as a leg of the race as part of future routes that could look very different.
The race has launched a Host City tender process for three editions after the upcoming 2017-18 race – with a commitment to there being race activity of some kind in each and every calendar year. That marks a clear evolution from the current situation, which features a gap of over two years between races.
And while the race is committed to two more starts from its home and key partner in Alicante, Spain, some future editions could start and/or finish outside Europe, Turner revealed at special event in Gothenburg.
New racecourse options to be selected over the coming decade include a non-stop leg around Antarctica as part of a round the world course – and Turner revealed that another leg could even be a full non-stop lap around the planet.

The dates of the three races after the upcoming 2017-18 edition have not yet been decided, but the sequence could start as early as 2019. Under instruction from the Volvo Ocean Race Board, the race is investigating the feasibility of a switch to a two-year cycle from the current three-yearly one, an evolution that could align all the major events of the sport – the Volvo Ocean Race, Vendée Globe, America's Cup and Olympic Games – in a non-conflicting calendar for the first time ever.
"The race will always go around the world and the Southern Ocean will always, always be at the core of the challenge we set for the world's best professional sailors," said Turner.
The 2017-2018 edition of the Volvo Ocean Race, starting from Alicante on 22 October, will visit a total of 12 Host Cities in a race lasting more than eight months.
Future editions may not always visit so many markets, thereby shortening their length. The race will, however, commit to visiting North America, South America, Australasia, Greater China, and at least five major European markets at the very minimum once every other edition, so that there is commercial certainty well ahead of final routes being contracted, making it easier for 2-cycle sponsor commitments to be made to teams.