Vice Versa Hotel Paris by Chantal Thomass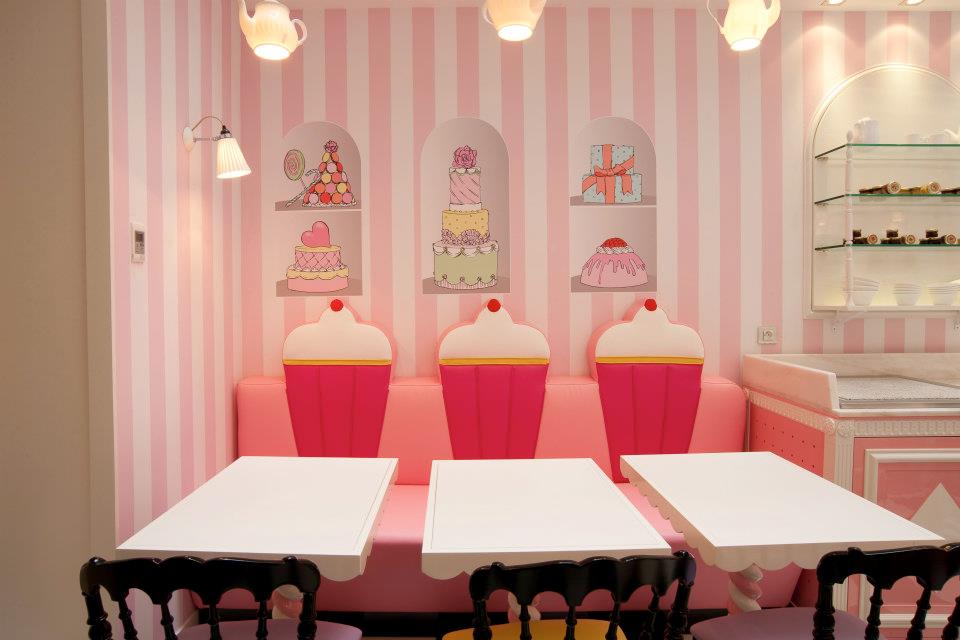 How look the seven deadly sins implemented in the decor of a truly Parisian design hotel? Famous lingerie and interior designer Chantal Thomass redesigned and refurbished the 37 rooms of the new Vice Versa hotel, located rue de la Croix Nivert in Paris, with a passion for fashion and focus on wrath, greed, sloth, pride, lust, envy, and gluttony. The 7 deadly sins are generating a lot of inspiration. Each floor is a cardinal sin with a theme reflected from floor to ceiling.
The atmospheres for the sins were brought to life with custom furniture, wallpaper, and drapery for each theme. In a setting of Greed, the tourists will enjoy the breakfast. To fulfill the little pleasures of the day the customers are invited in "Hell" – the steam room with sober shades of black.
"I was really given free rein for my choices, with some technical constraints, of course. Lust and gluttony were two areas where I was expected to perform, but the real challenge was working on greed and pride, two sins that don't suit my character so much," explained Chantal Thomass.
Avarice leads in areas where bank notes are in abundance on the walls, ceiling … Passionate, Anger room is tinged with red and black, and decorated with paintings tagged or guns on the carpet. Consisting of gold, statues and marble floors, Pride room plunges you into an atmosphere of Etruscan palaces. Envy stirs up all desires with its very Parisian fashion accessories. Laziness can be felt in a rustic and very bucolic atmosphere with pink and almond green hues and butterflies. Lust is suggested with a ceiling mirror, Chantal Thomass' trademark pink and black hues and heart-shaped objects.
Opened in time for the Parisian tourism tradeshow IFTM-Top Resa, Vice Versa hotel will offer packages starting from €149 for the "classic rooms."