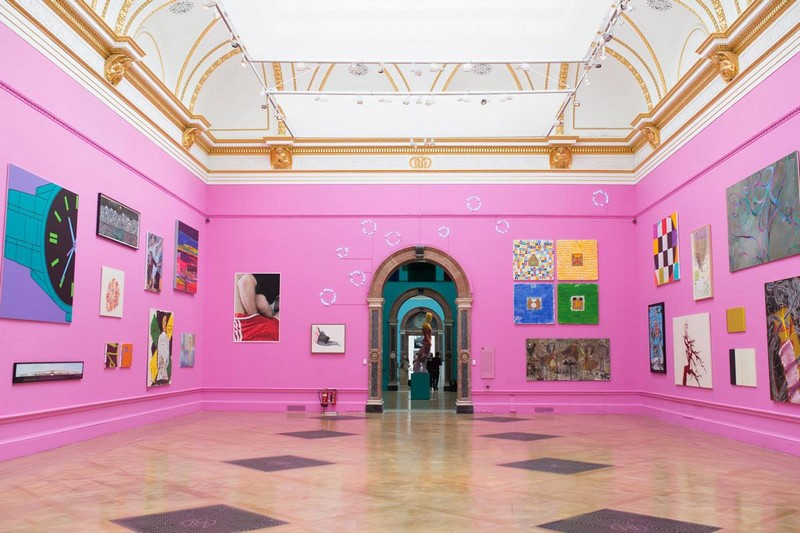 ---
This article titled "The most unmissable culture of 2016" was written by Guardian critics, for The Guardian on Monday 4th January 2016 07.00 UTC
Film
1) Joy
David O Russell is the semi-reformed wild man of US indie-studio cinema, a director renowned for his flareups and bustups. His last movie was the disastrous and abandoned comedy Accidental Love; before that was the much admired true-crime comedy-drama American Hustle. Now he returns with an intriguing drama co-scripted with Bridesmaids writer Annie Mumolo: Jennifer Lawrence plays a young woman who invents a "miracle mop" and becomes matriarch of a family business empire. PB
1 January (UK).

2) The Danish Girl
Eddie Redmayne follows up his Oscar-winning turn as Stephen Hawking by playing transgender artist Lili Elbe, who underwent gender reassignment surgery in 1930s Berlin. It's a glossy, good-looking piece, as you would expect from the Les Misérables and King's Speech director Tom Hooper. Redmayne exudes a doomed glamour, and it features an outstanding co-lead in Alicia Vikander, playing Elbe's wife, Gerda Wegener – an accomplished artist and free spirit. AP
1 January (UK), 27 November (US), 26 December (Aus).
3) The Hateful Eight
Quentin Tarantino's new movie is a western, reportedly inspired by the feel of classic TV shows such as Bonanza and The Virginian. It also looks to be about an intense confrontation reminiscent of his great debut Reservoir Dogs – a return to the Mexican standoff style that so energises him as a writer. Like Django Unchained, it concerns bounty hunters. In 19th-century Wyoming, a bunch of these adventurers are stranded together during a storm, while one is bringing in a prisoner. All face betrayal and deception and a battle to survive. PB
8 January (UK), 21 January (Aus).
4) Room
Based on Emma Donoghue's novel, and indirectly inspired by the Fritzl and Kampusch cases, this movie tells the terrifying story of a woman and her infant son kept captive in a tiny room. This space is all that the child has ever known, and when he reaches his fifth birthday, his mother makes a decision: they have to escape. Brie Larson's lead performance has been much praised, and this is an intriguing new direction for director Lenny Abrahamson. PB
15 January (UK), 28 January (Aus).
5) The Revenant
Birdman director Alejandro González Iñárritu signed up for this epic western, based on a novel by Michael Punke, and landed Leonardo DiCaprio for the lead role of a trapper who is left for dead by his companions and then hunts them down in revenge. It was largely shot in the far north of Canada, and some hair-raising tales of harsh working conditions emerged from the set – but presumably that just helped Iñárritu create the requisite atmosphere of ordeal. AP
15 January (UK), 15 December (US), 7 January (Aus).
6) Our Brand Is Crisis
A fascinating combination: crack British screenwriter Peter Straughan and American director David Gordon Green, the film-maker who started his career as a Malickian auteur before going over to stoner comedies. They're teaming up for a fictionalisation of a 2005 documentary about American PR flacks and spin doctors who are hired by Bolivian politicians to organise their presidential campaign. Sandra Bullock and Billy Bob Thornton are the two old rivals who find themselves facing off in South America. PB
22 January (UK), 4 February (Aus).
7) The Assassin
Hou Hsiao-Hsien's new film is commandingly beautiful: a mysterious and mesmeric wuxia romance taken from the eighth-century tale Nie Yinniang. Shu Qi plays a princess who is abducted as a child by a nun in exile, and trained to become a killer for the purpose of assassinating corrupt politicians. After failing in a task, she is sent to murder her own cousin as punishment. The sheer mastery and artistry of the film's composition, and its uncompromising adagio pace, give it the quality of a disturbing dream. PB
22 January (UK)
8) 13 Hours
Michael Bay wades into the political arena with this account of the hot-potato crisis that led to the death of the US ambassador to Libya at the hands of militant Islamists in 2012. Bay is a director not exactly renowned for his subtlety of analysis – remember what he did to Pearl Harbor in 2002? – and this film has the potential to be a Stonewall-style embarrassment for him, and to attract the ire of politicos who see this as part of a plan to knock Hillary Clinton's presidential bid. AP
29 January (UK), 15 January (US), 14 January (Aus).
9) Spotlight
A dour, downbeat paean to old media and the reporter as footslogging door-knocker, Spotlight echoes the glories of Watergate-era dramas as it details the Boston Globe's unmasking of child sex abuse by Catholic priests in the Massachusetts capital. The title comes from the Globe's special investigative team, led here by Michael Keaton and Mark Ruffalo, pounding the pavements and defying authority to uncover the truth. Stirring stuff. AP
29 January (UK), 6 November (US).
10) Innocence of Memories
Turkey's Nobel prize-winning novelist Orhan Pamuk is the quasi-subject of this poetic travelogue by British director Grant Gee, following his earlier film essay on WG Sebald. Pamuk's novel The Museum of Innocence – and the real-life museum Pamuk created as a counterpart to his fictional one – is the focus, but the film transmutes into Pamuk's own discourse on Istanbul, the city he loves, and on which he is an illuminating commentator. AP
29 January (UK).

11) The 33
The rescue of 33 Chilean miners after a cave collapse in 2010 was always a certainty for a cinema adaptation, given that it was one of the most heartwarming news stories of the past 10 years. The resulting film is stolid rather than brilliant, with the underlying drama of the actual events ballasting a distinctly syrupy, soapy treatment. Antonio Banderas holds it together as "Super Mario" Sepulveda, and director Patricia Riggen pulls off some large-scale effects sequences. AP
29 January (UK), February 4 (Aus).
12) Youth
Italian maestro Paolo Sorrentino follows his Oscar-winning The Great Beauty with another tale of jaded, older men in lushly visualised environments. Here, it's Michael Caine as a composer and Harvey Keitel as a film director, ruminating on the past and present while ensconced in a deluxe hotel in Switzerland. With English dialogue and Anglo-American stars (Rachel Weisz, Paul Dano and Jane Fonda also feature), Youth represents Sorrentino's big play for the international art cinema circuit. AP
29 January (UK).
13) Dad's Army
Captain Mainwaring and his hapless Home Guard underlings get their first cinema workout since 1971 – no doubt in the same spirit as the St Trinian's reboots, which had the same director, Ol Parker. This film, however, has retained the series' second world war setting. It's got Toby Jones in the Arthur Lowe role, and Michael Gambon, Bill Nighy and Tom Courtenay filling out the major old-coot roles. The principal addition is Catherine Zeta-Jones as a glamorous reporter. AP
5 February (UK), 5 February (US).
14) Goosebumps
The kiddie horror-novel series by RL Stine has proved immensely popular since the first one appeared in 1992, having just the right amount of menace to scare but not distress its audience. The film adaptation, from Shark Tale co-director Rob Letterman, was a long time coming, but its mix of live action and animation pulled in the crowds when it was released in the US in October, besting big name directors Steven Spielberg and Guillermo del Toro with Bridge of Spies and Crimson Peak respectively. A half-term treat, for sure. AP
5 February (UK), 26 December (Aus).
15) Trumbo
Screenwriter Dalton Trumbo was one of the highest-profile casualties of the Hollywood blacklist, unable to get any credit for his film work between 1945 and 1960. The wheel has now turned full circle, with this handsomely mounted biopic starring Bryan Cranston, which chronicles Trumbo's entanglement in the paranoid mood of postwar America, and his betrayal by a nervous film-making establishment. AP
5 February (UK), 26 December (Aus).
16) A Bigger Splash
Luca Guadagnino, the Italian director of I Am Love, is reunited with Tilda Swinton for this entertaining, fervent psychodrama, a remake/reworking of the 1969 Alain Delon film La Piscine. It's essentially a four-hander: Swinton and Belgian hunk Matthias Schoenaerts play a rock star and her lover holed up on a rocky Mediterranean island; their idyll is interrupted by her former boyfriend Ralph Fiennes, and slinky Dakota Johnson, whom he uses for wedge-driving purposes. Fiennes steals the show with a display of madcap energy. AP
12 February (UK), 13 May (US).
17) Zoolander 2
The Blue Steel look is back. The couture-bothering franchise takes another stroll down the movie catwalk, looking to cement Ben Stiller's reputation as the film industry's biggest fashion victim. The trailer for this makes it look like cameo-appearance hell, with Justin Bieber, Miley Cyrus, Lewis Hamilton and Kim Kardashian all due to show their faces. Then there's Benedict Cumberbatch, showing up as androgynous model All – which has already led to accusations of transphobia. AP
12 February (UK), 12 February (US), 11 February (Aus).
18) Pride and Prejudice and Zombies
Jane Austen fans are notoriously proprietorial and prickly about screen adaptations. How are they going to feel about this wacky out-of-copyright mashup, based on the bestselling novel? Austen's classic tale of romance and the nuances of social prestige and the marriage market now has, erm, something new: an army of zombies. Elizabeth Bennet and her sisters are trained by their father as ninja warriors to fight the creepy creatures. Meanwhile, there's a definite spark between Elizabeth and the haughty yet dishy monster-killer Mr Darcy. Lily James is Elizabeth and Sam Riley is the damp-shirted hero. PB
12 February (UK), 5 February (US), 18 February (Aus).
19) Chronic
Portraying Sepp Blatter in a Fifa-sponsored movie wasn't a great moment for Tim Roth. But now he comes storming back with one of the best performances of his career. Arguably the best. He plays David, a homecare nurse for the terminally ill; a person who is exceptionally good at his job, conscientious, thorough, but dedicated to his patients to the point of Munchausen-like obsession, shutting out their own family and loved ones as the patient approaches death. It's a subtle, complex and challenging film, and Roth is excellent. PB
19 February (UK)
20) The Brothers Grimsby
Comedy black-belt Sacha Baron Cohen made his movie breakthrough with the live-ammo prank masterpiece Borat. Now he returns with a conventional feature, an action-comedy in which he is the co-writer and star, teaming up with action director Louis Leterrier, who made the first two Transporter films. He plays Nobby Grimsby, a football hooligan whose brother Sebastian, played by Mark Strong, is the family's white sheep – an MI6 agent with a perfect life. But the brothers have to team up when Sebastian gets into danger. PB
24 February (UK), 11 March (US), 3 March (Aus).
21) Hail, Caesar!
The Coen brothers go back once again to the retro Hollywood well that served them so brilliantly in Barton Fink, but this time with the Chandleresque convolutions of The Big Lebowski. Hail Caesar is a film within the film: a Roman epic starring George Clooney, who disappears, presumed kidnapped. Trailer footage suggests that this latest entry in the Clooney-Coen "Numbskull" series is rendered with all the fantastic attention to detail for which the Coens are renowned. AP
26 February (UK), 5 February (US), 18 February (Aus).
22) Dheepan
Jacques Audiard won the Cannes Palme d'Or with this downbeat study of a Sri Lankan immigrant in France – a veteran of his homeland's vicious civil war who transfers his battlefield skills to the rough housing estate he finds himself in. It has perhaps acquired a new topicality in the wake of the Paris attacks (though its sympathy is very much with the migrant), but its theme of menacing estate-dwellers may be a little familiar to British filmgoers. Nothing Audiard does is without interest, however, and this delivers a visceral jolt. AP
4 March (UK).
23) Hitchcock/Truffaut
This very enjoyable documentary is a record of a pioneering act of cinema criticism that changed the way we think of cinema as an art form. In 1962, the young director François Truffaut visited Alfred Hitchcock, and over the course of a week conducted a series of interviews with him about his life and work. The resulting published conversation became a classic of cinephilia. The director Kent Jones interviews other directors including Martin Scorsese, James Gray, Wes Anderson, Arnaud Desplechin and Olivier Assayas, and their testimony is fascinating. PB
4 March (UK).
24) Truth
A Broadcast News-type drama of journalistic integrity in the classic American style, based on a true story. In 2004, CBS News aired a special investigation into George W Bush's military record – a highly disobliging piece that caused a firestorm of rage from the White House, amplified by the new platform of social media. Cate Blanchett is on imperious form as producer Mary Mapes, and Robert Redford is legendary anchor Dan Rather. Both are wounded by the row, and find themselves enduring a dark night of the media soul. PB
4 March (UK).
25) Anomalisa
Charlie Kaufman's status as a modern American master has reached new heights with this stop-motion animation, which has conquered audiences at festivals all over the world. It's an eerie drama about the human condition, made even more compelling by the fact that it is not acted by humans but by latex dummies, in a world that attains its own uncanny-valley reality. David Thewlis voices Michael, an inspirational speaker going through a personal crisis in an anonymous hotel.
11 March (UK).
26) High-Rise
One of the most anticipated British films of the year, from one of the most well-regarded British directors: Ben Wheatley. High-Rise is adapted by Amy Jump from JG Ballard's 1975 novel High-Rise: a horribly compelling study of how, within the supposedly coolly rational, technologically controlled spaces of a modern tower block, rage and despair and horror are incubated. Tom Hiddleston plays the lead, architect Dr Robert Laing. PB
18 March (UK).
27) Batman v Superman: Dawn of Justice
The DC Comics film universe belatedly gets into the match-up business with this follow-up to Man of Steel that pits, yes, Batman against, you guessed it, Superman. Henry Cavill returns as the latter while Ben Affleck shoehorns himself into cape and body armour as the Man of Bat. Prepping future films, we'll also see glimpses of Wonder Woman, Aquaman and Cyborg, with Jesse Eisenberg on hand as Superman's nemesis, Lex Luthor. AP
25 March (UK), 25 March (US), 24 March (Aus).
28) The Club
The club in question is a nondescript house in a Chilean beach resort populated by disgraced priests and nuns, sent there by the Catholic church to meditate upon their sins and pray. It is part imprisonment, part internal exile and partly a kind of temporarily political "un-personing", which the Church might yet find it expedient to reverse. Chilean auteur Pablo Larraín finds in this arrangement an allegory for the Church itself. PB
25 March (UK)

Art
29) I am Van Dyck
No, I am Van Dyck! This exhibition promises a more intimate understanding of the 17th-century painter whose works are highlights of this collection. It features Turner prizewinner Mark Wallinger, whose experiments in self-portraiture are shown next to Van Dyck's last self-portrait, painted just before the English civil war. The real point, though, is to reveal new discoveries about the gallery's Van Dycks, which include his heartstopping masterpiece Venetia, Lady Digby, on her Deathbed. JJ
12 January-24 April, Dulwich Picture Gallery, London.
30) Miró's Studio
This exhibition will recreate the studio Joan Miró built for himself on Mallorca where he created his late works. Miró said he was so hungry in Paris in the 1920s that he had hallucinations – which inspired some of his surrealist images. By the time he worked in his Mallorca studio he was no longer hungry, and could afford to create an ideal working space that made possible the big, carnival scale of his late paintings, sculptures and puppets. Ought to be beguiling. JJ
21 January-12 February, Mayoral at 6 Duke Street, London.
31) John Akomfrah
A double show for the acclaimed British film-maker. The Arnolfini in Bristol is showing his majestic, three-screen Vertigo Sea, which premiered at the 2015 Venice Biennale: an epic work concerning natural history, the whaling industry and our changing relationship to the environment. London's Lisson Gallery unveils new films made in Greece and Ghana, and other recent work. AS
John Akomfrah: Vertigo Sea, 16 January-10 April, Arnolfini, Bristol; John Akomfrah, 22 January-5 March, Lisson Gallery, London.
32) Dinh Q Lê: The Colony
The Vietnamese-American artist Dinh Q Lê is best known for his work about the Vietnam war. The Colony, made in collaboration with Artangel, is an unfolding drama of 19th- and 20th-century greed, suffering and absurdity, filmed on guano-rich islands off the coast of Peru. Expect staged scenarios, animation and newly filmed footage, and tons of seabird droppings. AS
27 January-3 April, Ikon Gallery, Birmingham.
33) Electronic Superhighway (2016-1966)
I still haven't found the electronic superhighway. Maybe I took a wrong turn. This exhibition rewinds from the present to 1966, colliding with the internet, and with painting, sculpture, photography, drawing and multimedia works by more than 70 artists, bringing us key moments in the relationship between art and technology over the last 50 years. We're all post-internet now. AS
29 January-15 May, Whitechapel Gallery, London.
34) Painting the Modern Garden: Monet to Matisse
Monet's paintings of his garden are some of the most radical works of the 20th century. Reality dissolves into reflections and shadows, a world where nothing is certain, as the old painter gazes into his lily pond. It is no coincidence that Monet conceived the display of his waterlily decorations in the Orangerie in Paris as a war memorial. Anyone who thinks this survey of gardens in modern art sounds genteel is missing the point. The founders of modern art did some of their best thinking among the nympheas. JJ
30 January-20 April, Royal Academy, London.
35) Beyond Beauty: Transforming the Body in Ancient Egypt
Mummification and magic – you can't go wrong with ancient Egypt. This ambitious exhibition at one of London's most atmospheric venues concentrates on the lives, deaths and afterlives of ordinary people in the age of the pharaohs. It promises jewels, perfumes, portraits of the dead and, for the gory-minded, mummies, in a survey not just of antiquity but British collecting in the 19th and 20th centuries. JJ
30 January-24 April, Two Temple Place, London.
36) Elizabeth Price
This brilliant, shamanic artist who created the terrifying Turner prize-winning film The Woolworths Choir of 1979 has been let loose in the museums of Oxford. She has explored the collections of the Pitt Rivers museum and the Ashmolean and produced a film that meditates on archaeology in what is guaranteed to be a spooky way. It starts with the discovery of ancient Knossos and features one of Price's hypnotic percussive soundtracks. Be afraid, be very afraid. JJ
4 February-10 April, Ashmolean Museum, Oxford.
37) Bruegel in Black and White
It's about time Britain got a big exhibition of Pieter Bruegel the Elder, the epic northern Renaissance visionary who gave the world Hunters in the Snow and The Tower of Babel. This will help in the meantime. It concentrates on Bruegel's nice little sideline in grisaille painting, which uses only black and white. In Bruegel's hands, the monochrome effect is troubling and macabre, with little faces etched darkly into the paint like monstrous imaginary sculptures. JJ
4 February-8 May, Courtauld, London.
38) Andy Warhol
Another Warhol exhibition? Well, this one is curated by Sir Norman Rosenthal, whose gift for putting on great exhibitions has not been seen enough since he left the Royal Academy. Rosenthal's eye is likely to turn up some new insights. And anyway, why not more Warhol? He's one of the most surprising modern artists, always revealing some hidden side or nuance of meaning that at first glance you never noticed. Linger on. JJ
4 February-15 May, Ashmolean, Oxford.
39) Hieronymus Bosch: Visions of Genius
Five hundred years after the medieval artist's death in 1516, 20 of his 25 surviving painted panels, as well as 19 of his drawings, are returning to the town of his birth from museums around the world, and a carnivalesque Bosch 500 celebration will spill from his panels and into the streets. Watch out for monsters and devils, ecstasies and torments. AS
13 February-8 May, Het Noordbrabants Museum, 's-Hertogenbosch, the Netherlands.
40) The Imitation Game
During the last Manchester International festival, artist Ed Atkins morphed performers and directors into computer avatars. The resulting, final work will be seen in The Imitation Game, an exhibition inspired by Alan Turing's 1950 proposed test of computers' ability to imitate human thought. As well as Atkins, The Imitation Game includes video, sculpture and installation work by James Capper, Tove Kjellmark, Yu-Chen Wang, Paul Granjon, Mari Velonaki and David Link. AS
13 February-5 June, Manchester Art Gallery.
41) Delacroix and the Rise of Modern Art
French romantic, orientalist and man about town Eugène Delacroix was a painter of literary scenes and historical events, of flowers and violence. While not the most fashionable of 19th-century French artists today, Delacroix was a key figure both for his contemporaries and for later artists including Courbet, Géricault, Manet, Cézanne, Van Gogh, Matisse and even Kandinsky, all of whom are included here. To get in the mood, read his wonderful Journal. AS
17 February-22 May, National Gallery, London.
42) Mark Wallinger
Wallinger has been a man in a bear suit, owner of a race horse called A Real Work of Art, sculptor, painter and devisor of labyrinthine maps for the London Underground. I'd keep him corralled before he causes more trouble. For his debut solo show with Hauser & Wirth, he will present a new multimedia work focused on themes of selfhood and self-expression. What a performance it has become. AS
26 February-7 May, Hauser & Wirth, London.
43) Botticelli Reimagined
Largely forgotten for more than 300 years until the 19th century, Sandro Botticelli (1445-1510) has gone on to influence art, design, fashion and film. The largest Botticelli exhibition in Britain since 1930 will include more than 50 original works by the artist, alongside works by Dante Gabriel Rossetti, William Morris, René Magritte, Andy Warhol and Cindy Sherman. Coinciding with this, the Courtauld Gallery will show more than 30 of Botticelli's amazing drawings for Dante's Divine Comedy, alongside other outstanding Renaissance illuminated manuscripts, many from the time of Botticelli. AS
Botticelli Reimagined, 5 March-3 July, V&A, London; Botticelli and Treasures from the Hamilton Collection, 18 February-8 May, Courtauld Gallery, London.
44) In the Age of Giorgione
This is brave. In the Victorian era, Giorgione was as famous as Caravaggio is today (and no one had heard of Caravaggio). Today, this Venetian painter, lutenist and lover, who invented a new kind of pastoral erotic art, is comparatively obscure, and most of his masterpieces have been attributed to other people. So, in putting him back at the heart of Renaissance Venice, this exhibition may return a lost hero to art. JJ
12 March-5 June, Royal Academy, London.
45) Russia and the Arts: The Age of Tolstoy and Tchaikovsky
This exhibition of portraits from the Tretyakov State Gallery in Moscow is a window on an age of hope, despair and tension, as Russians fought for democracy and social justice while anarchists and communists waited for the coming crisis. Dostoevsky and Chekhov are among the people portrayed, but this is also a chance to see how Russian art evolved in the 19th century. The Tretyakov is full of strange, sombre paintings, so this should be good. JJ
17 March-26 June, National Portrait Gallery, London.
46) Simon Starling
The largest UK survey of 2005 Turner prize-winner Starling, who drowned a replica Henry Moore sculpture in Lake Ontario and let it get covered in zebra mussels; chopped up a boat he was travelling in and fed its timbers into the craft's boiler; and produced numerous sculptures and films concerned with culture and industry – journeys both physical and metaphorical. As part of an updated grand tour, Nottingham Contemporary is also collaborating with Derby Museums in an exhibition dedicated to Joseph Wright of Derby's (1734-97) formative years in Italy, alongside work by Starling. AS
Simon Starling, 19 March-26 June, Nottingham Contemporary; Joseph Wright and the Lure of Italy, 18 March-12 June, Derby Museum.
47) Fiji: Art and Life in the Pacific
This claims to be the biggest ever exhibition about Fiji, with paintings going back to the 18th century, photographs from the colonial era and objects from Fiji telling its history and revealing its art. There's even a specially commissioned giant canoe, in what promises to be an epic cultural encounter. JJ
From 15 October, Sainsbury Centre for Visual Arts, Norfolk.
48) Comic Invention
Did you know that comics were invented in Glasgow? That is the claim of this exhibition, which includes The Glasgow Looking Glass, published in 1825 and a candidate for the first mass-produced comic book in the world. But the origin of comics is really a complicated question, for you can claim they started with Hogarth's narrative art, or even with medieval picture strips. This should be a fascinating journey through the history of visual storytelling, with contemporary art alongside the classics. JJ
18 March-17 July, Hunterian Art Gallery, Glasgow.
49) Glasgow International
New works, site-specific commissions, exhibitions and events at more than 57 spaces across Glasgow. There will be work by 228 local and international artists, including a group show including Cosima Van Bonin and Amie Siegel at Tramway, whose spaces will be redesigned by Martin Boyce; leading Polish sculptor Monika Sosnowska at the Modern Institute; and projects by Marvin Gaye Chetwynd and "crypto conceptual science-fiction anti-climax band" Asparagus Piss Raindrop. Expect the serious and the silly. AS
8-25 April.
back to top
Architecture and design
50) Last Futures: Nature, Technology, and the End of Architecture by Douglas Murphy
In this compelling piece of "archaeology of the present", architecture critic Douglas Murphy takes us back to the future of geodesic domes and plug-in cities, an era of brave utopian visions that emerged from the triple threats of the oil crisis, environmental armageddon and nuclear catastrophe in the 1970s. From Buckminster Fuller's plans to encapsulate Manhattan beneath a hermetic bubble to the metabolist capsule towers of Tokyo and hippy communes in the deserts of California, it promises to be a colourful romp through the wild hopes, dreams and failures of the last avant-garde – and what lessons their bold schemes might still hold. OW
12 January, Verso Books.
51) Objection! Protest by Design
Following on from the V&A's Disobedient Objects exhibition last year, this show zooms in on the tools of protest used during Hong Kong's spontaneous "Umbrella Revolution", which erupted from student protests in September 2014. It will present the ingenious range of objects and strategies spawned by the movement, from the barricades and shelters made from everyday objects, to impromptu structures that exploited the multi-levelled walkways of the city's Central district. OW
26 February-29 May, Vitra Design Museum.
52) Undressed: A Brief History of Underwear
From corsets and crinolines to boxer shorts and bras, the V&A will be raiding the underwear draw this spring to put on a big show of smalls throughout the ages. Exploring how the evolution of undergarments reflects changing attitudes to gender, sex and morality, along with health and hygiene, highlights will include long cotton drawers worn by Queen Victoria's mother, gender neutral briefs by Acne and raunchy flesh-coloured leggings decorated with a mirrored glass fig leaf by Vivienne Westwood. Not forgetting the 1950s Playtex rubber girdle. OW
16 April-12 March, V&A, London.
53) Willem Sandberg: From Type to Image
The modernist cruise liner of the De La Warr Pavilion in Bexhill continues its fantastic programme of graphic design exhibitions this spring with a retrospective on the work of Willem Sandberg, the man who introduced contemporary art to postwar Holland as director of Amsterdam's Stedelijk Museum from 1945 to 1963. Alongside building up one of the most important collections of modern art in Europe, Sandberg was a prolific graphic designer, producing hundreds of posters and catalogues for the museum – the ideas for which he would often sketch out during tedious board meetings. The exhibition will be the first time his entire body of work from the 30s to the 80s has been shown in the UK, and will showcase his groundbreaking use of "warm printing", torn paper cut-outs and experimental typography. OW
April, De La Warr Pavilion, Bexhill.
54) Faena Forum, Miami, by OMA
The criss-crossed concrete jewel in the crown of Argentine property developer and "lifestyle creator" Alan Faena's plan for an eight-block swath of Miami Beach, the Faena Forum promises to provide the Magic City with a dazzling new space for art projects and performances. Designed by Rem Koolhaas's practice OMA, it comprises a slashed concrete cylinder that rises to a ribbed dome topped with a glazed oculus, the whole thing encircled by spiralling ramps that will whisk visitors up from the street. OW
Spring 2016.

Photography
55) Saul Leiter
The belatedly acknowledged American pioneer of colour, who died in 2013, is given his first London solo show. Leiter began using Kodachrome colour slide film in the mid-1940s, long before the likes of the more lauded Stephen Shore and William Eggleston. His vivid, atmospheric, painterly street photos were all taken within a few blocks of his New York apartment and reveal the eye of a reclusive artist who started out as a painter. SOH
22 January-3 April, the Photographers' Gallery, London.
56) Janet Mendelsohn: Varna Road
American photographer Janet Mendelsohn shot more than 3,000 photographs in the Balsall Heath area of Birmingham between 1967 and 1969, while she was a student at the University of Birmingham's Centre for Contemporary Cultural Studies. This black and white series merges documentary and insider observation to chronicle the everyday life of a sex worker called Kathleen, whom Mendelsohn befriended. The context is a community being transformed by increasing immigration and rising levels of poverty and unemployment. SOH
27 January-3 April, Ikon, Birmingham.
57) Vogue 100: A Century of Style
Imagine that. Vogue was founded in 1916, the year of the Battle of the Somme. It shows that not everybody let the first world war get them down. And in the century since, it has published a designer sack full of glamorous, beautiful pictures. More than 280 prints from the Condé Nast archive will feature in this survey of changing fashions and famous faces. Cecil Beaton and Norman Parkinson are among the photographers, Fred Astaire and Claudia Schiffer among the stars. JJ
11 February-22 May, National Portrait Gallery, London.
58) Performing for the Camera
An ambitious historical show sets out to show how photography "both documented and developed our understanding of performance" from its inception as a medium in the 19th century to the present day. It will address the role of the pose in portraiture, look at collaborations between performance artists and photographers, and shed light on the approach of photographers such as Boris Mikhailov and Erwin Wurm, whose images depend on a degree of performance by their subjects. SOH
18 February-12 June, Tate Modern, London.
59) Strange and Familiar: Britain as Revealed by International Photographers
The emphatically English Martin Parr curates a group show in which he looks at ways in which British culture has been portrayed though the lens of various international photographers from the 1930s onwards. Ranging across street photography, social documentary, portraiture and landscape photography, the exhibition includes series by Henri Cartier-Bresson (France) , Robert Frank (Swiss) , David Goldblatt (South African) as well as formalists such as Candida Höfer (Germany) and mavericks such as Hans van der Meer (Netherlands). It should make for a provocative take on Britishness as seen from the outside. SOH
16 March-19 June, Barbican, London.
60) Paul Strand: Photography and Film for the 20th Century
A major retrospective of the work of an American master who died in 1976 and whose work helped define both art and documentary photography in the 20th century. Photographs, including vintage prints from the V&A's archive, plus films and objects, will map Strand''s restless journeying, which took him from America to Europe, Africa, the Middle East and beyond as he explored street photography, documentary, experiments in abstraction and close ups of organic and man-made forms. SOH
19 March-3 July, V&A, London.

Theatre
61) Yen
The winner of the 2013 Bruntwood prize, Anna Jordan's play deals with the redemption of two bereft teenagers, and was acclaimed on its debut at the Manchester Royal Exchange Studio for its ability to encompass extremes of violence and tenderness. Ned Bennett, who directed Pomona, confirms his extraordinary capacity to illuminate dark places. MB
22 Jan-13 Feb, Royal Court Theatre Upstairs, London.
62) The Master Builder
David Hare comes up with a new version of Ibsen's late masterpiece about a middle-aged architect driven to scale new heights by the wild, visionary 23-year-old Hilde Wangel. Ralph Fiennes, superb in Shaw's Man and Superman, is the fatally ensnared Halvard Solness and the Australian actor Sarah Snook, who can currently be seen in Steve Jobs, is the young woman who comes knocking at his door. MB.
23 January-19 March, Old Vic, London.
63) Ma Rainey's Black Bottom
The magnificent Sharon D Clarke, resplendent in The Amen Corner, stars as the eponymous heroine of August Wilson's play: part of his ambitious 10-play cycle recording the black American experience. Directed by Dominic Cooke, it is set in 1927 Chicago and shows the defiant Ma Rainey, Mother of the Blues, engaged in a fight for supremacy with her band's jazz-oriented young trumpeter. MB.
26 January-18 May, Lyttelton, London.
64) The Massive Tragedy of Madame Bovary!
Purists look away now or have the smelling salts at the ready. Flaubert's novel gets a makeover from comedy theatre troupe Peepolykus, with some help from director Gemma Bodinetz. Nothing will be sacred, particularly not the daydreams of bored 19th-century housewife Emma Bovary, in a touring show heading to Liverpool, Bristol, Southampton and Northampton. Expect tears, but of laughter rather than tragedy. LG
5-27 February, Everyman, Liverpool. Then touring.
65) Motown: The Musical
A big hit on Broadway, this show tells the story of Berry Gordy's rise from featherweight boxer to heavyweight media mogul, founder of the Motown label and mentor to Michael Jackson, Diana Ross, Marvin Gaye and many others. Featuring 50 songs, with great numbers from My Girl to Dancing in the Street, it may be the ultimate jukebox musical. MB
Opens 11 February at Shaftesbury theatre, London.
66) The Destroyed Room
Taking its title from Jeff Wall's famed photograph of a ransacked room, which makes the viewer wonder what happened to leave it in such a state, the latest from the brilliantly inventive Vanishing Point considers Western privilege and the threats it faces. Matthew Lenton's productions have often had a particularly voyeuristic quality (one was entirely viewed through glass), and this one, touring Inverness, Glasgow, Edinburgh and London, teases at the ethics of what we look at and how we view and talk about the world from our window. LG
19-20 February, Eden Court, Inverness, then touring.
67) The Maids
The Orange Is the New Black star Uzo Aduba and the brilliant Zawe Ashton are the murderous maids in Benedict Andrews and Andrew Upton's contemporary updating of Jean Genet's play – a glittering investigation into power relationships and identity, based on a real-life murder by the Papin sisters, which shocked France in the 1930s. Downton's Laura Carmichael plays Madam, and Jamie Lloyd directs. LG
20 February-21 May, Trafalgar Studios, London.
68) Breakfast at Tiffany's
How on earth do you follow Audrey Hepburn? Pop star Pixie Lott accepts the challenge, donning the dark glasses and swish gear to play the American geisha Holly Golightly in this musical version of Truman Capote's novella. It's been adapted by Richard Greenberg, who has returned to the book's 1943 setting, with a score by Grant Odling and direction by Nikolai Foster. MB
3-12 March, Curve, Leicester. Then touring.
69) The Painkiller
The latest instalment in the Kenneth Branagh season at the Garrick is Sean Foley's version, first seen at the Lyric Belfast in 2011, of a French farce by Francis Veber, who wrote Le Dîner de Cons. Rob Brydon plays a suicidal photographer and Branagh a thin-lipped hitman stuck in adjacent hotel rooms and finding their lives and identities hopelessly confused. Directing it himself, Foley should prove he knows his farce from his elbow. MB
5 March-30 April, Garrick, London.
70) Every One
Chris Goode, one of our most interesting theatre-makers, normally writes or devises his own work, but for the first time he is staging a script written by somebody else: the wonderful Scottish playwright Jo Clifford. The medieval morailty play Everyman becomes Everywoman, in a piece inspired by Clifford's experience of the death of her wife. Goode is always brilliant at teasing out the extraordinary in ordinary lives and this should be a very fruitful collaboration that explores the trauma of grief and the discovery of life amidst death, Angela Clerkin stars as the wife who drops dead in the middle of doing the ironing. LG
7-19 March, Battersea Arts Centre, London.
71) The Nap
You could hardly have a better match of play and venue than Richard Bean's new comedy-thriller and the home of the annual world snooker championship. Bean's hero is a Sheffield-born snooker star who finds himself being preyed on by his ex-con dad, local gangsters and a police corruption squad. Jack O'Connell, who won the rising star award at this year's Baftas, plays the lead, and Richard Wilson directs right on cue. MB
10-26 March, the Crucible, Sheffield.
72) Hamlet
After the absurd hype about Benedict Cumberbatch, the news that the Royal Shakespeare Company is to cast a black actor as Hamlet has been received with a welcome lack of fuss. Paapa Essiedu has already played Romeo at Bristol's Tobacco Factory and was, by all accounts, excellent when he took over as Edmund in King Lear in mid-performance at the National. He now essays an even bigger challenge, but in Simon Godwin, who did a first-rate Two Gentlemen of Verona for the RSC, he has a strong director. MB
12 March-13 August, Royal Shakespeare theatre, Stratford-upon-Avon.
73) People, Places and Things
Denise Gough gives a shattering, career-defining performance in Duncan Macmillan's play, first seen at London's Dorfman in September. She plays a drink and drugs addict who checks into a rehab clinic, and combines helpless vulnerability and wilful obduracy. A great performance is aided by Jeremy Herrin's vivid production for Headlong and by sterling support from Barbara Marten and Nathaniel Martello-White. MB.
15 March-4 June, Wyndham's theatre, London.
74) I Am Thomas
Who was the last person in Britain to be executed for blasphemy? It was Thomas Aikenhead, a loud-mouthed, free-thinking student in Edinburgh in 1697. He is the subject of this new play by Simon Armitage, a collaboration between Told By an Idiot, National Theatre of Scotland and the Royal Lyceum. It would be fascinating to see it paired with John Osborne's A Subject of Scandal and Concern about the last person in Britain to be prosecuted for blasphemy, in 1842. MB
23 March-9 April, Royal Lyceum, Edinburgh.
75) X
There appears to be no end to Alistair McDowall's imagination. The creepy and looping Pomona made McDowall one of the hottest playwrights around, and now he turns his attention to outer space. A crew on a research station on Pluto are having a particularly bad day at the office. They've lost contact with Earth and there is nothing for them to do but wait. Vicky Featherstone directs. LG
30 March-5 May, Royal Court, London.

Dance
76) Akram Khan Company: Until the Lions
Akram Khan's latest work has been created for the immersive space of the Roundhouse, and looks set to be one of his most spectacularly visual and theatrical productions. It represents a return to his roots – inspired by the Hindu epic Mahabharata, in which he first appeared as a child dancer, and rooted in the classical traditions of kathak, in which he trained. Khan leads a cast of three in telling the story of the princess Amba, who is abducted on her wedding day and invokes the gods to seek revenge. JM
9-24 January, Roundhouse, London.
77) Mark Bruce Company: The Odyssey
Mark Bruce's natural choreographic terrain is the dark and the epic, and after his award-winning version of Dracula, he turns to Homer's Odyssey. A free, time-travelling interpretation of the ancient myth, it moves from New York to Hades, from Mozart to Mark Lanegan, in telling the story of one man's confrontation with the gods and the elements. The cast is led by the very excellent Jonathan Goddard and Hannah Kidd. JM
4-6 February, Merlin theatre, Frome. Then touring to 28 April.
78) Royal Ballet: New Christopher Wheeldon
This is the first dedicated programme evening that the Royal have given their associate choreographer. Its highlight is a new work set to music by Mark-Anthony Turnage, a semi-narrative piece inspired by the John Singer Sargent painting Madame X, which created a scandal for its subject, a famous society beauty. Also in the programme is Wheeldon's lush, lyrical setting of Essio Bosso's score Within the Golden Rain, and After the Rain set to music by Arvo Pärt. JM
In rep 12 February-11 March, Royal Opera House, London.
79) Bartabas: Golgota
Bartabas, the horse whisperer of dance, returns to London with his latest production, which features his own remarkable equestrian art along with a cast of four horses, a donkey and contemporary flamenco dancer Andrés Marín. Bartabas is inspired by the power of ritual, and in this work evokes the ceremonies of religion and the stage, accompanied by live performances of the Gregorian motets by composer Tomás Luis de Victoria. JM
14-21 March, Sadler's Wells, London.
80) Richard Alston Dance Company
Alston's latest work, An Italian in Madrid, explores the migration of a dance language via kathak, flamenco and the rest of Europe, and features BBC Young Dancer finalist Vidya Patel. Also in the programme is the superb duet Mazur, created for Jonathan Goddard and Liam Riddick, and Martin Lawrance's new work Stronghold, set to the percussive rollercoaster of Julia Wolfe's score. JM
29-30 March, Sadler's Wells, London. Then touring.

Comedy
81) Robert Newman: The Brain Show
No one does comedy quite like Robert Newman, the ex-Mary Whitehouse Experience rock'n'roll comic turned activist, novelist and cerebral mainstream refusenik. His shows are part comedy, part densely packed lectures on history, politics or, in this case, neuroscience, towards the grand claims of which our host takes a sceptical stance. The Brain Show also reportedly features a live brain-imaging electroencephalograph hat, providing a readout of Newman's mental state throughout the show. BL
11-23 January, Soho theatre, London. Then touring.
82) Trygve Wakenshaw: Nautilus
Mime and physical comedy have been hip in comedy circles for a few years now. But while Doctor Brown bagged an Edinburgh Comedy Award, it may yet be Trygve Wakenshaw who becomes the movement's breakout star. The New Zealander's 2014 show Kraken showcased his estimable mime talent, but there's more matter to its follow-up, and bigger laughs too. A silent comedy sketch show with animal rights undertones, it bagged Wakenshaw his own Comedy award nomination and a legion of swooning fans in Edinburgh. Now, a London International Mime festival run beckons. BL
11-23 January, Soho theatre, London. Then touring.
83) Katherine Ryan: Kathbum
Joan Rivers is dead; long live Katherine Ryan, whose new show makes a brazen pitch for Rivers' mantle. She wears it well: her barbed celeb-gossip comedy elicits gasps and laughs in equal measure. I found the combination of that with Ryan's more personal material a little jarring on the show's Edinburgh debut but, having been toured through the autumn, it's likely to be purring nicely by now. Purring doesn't mean cuddly, mind: this cat's got claws. BL
14 January-11 March.
84) Isy Suttie: The Actual Tour
After Bridget Christie blurred the lines between book launch and standup tour with A Book for Her last year, two equally fine comics follow suit this spring: Sara Pascoe with Animal (touring from May), and musical comic Isy Suttie from January. Suttie's coming-of-age memoir The Actual One chronicles the resistance she felt in her late 20s and early 30s to settling down. Onstage, the Peep Show star adds songs and standup to extracts from this literary debut. BL
17 January-19 February.
85) Rob Delaney
Until a couple of years ago, Rob Delaney was known in the UK – if at all – as that American comic who'd made a career out of mastering Twitter. Then came Catastrophe, the grown up rom-sitcom in which Delaney and Sharon Horgan get pregnant after a one (OK, several) night stand. Its success coincided with a real spike in the quality of Delaney's standup, if his last two UK shows are anything to go by. His last, at the Southbank Centre in 2015, was a masterclass in playfully amoral male sex comedy, and bodes mouthwateringly for a 2016 tour. BL
8 March-23 April.

Books
86) Avenue of Mysteries by John Irving
Juan Diego Guerrero, a middle-aged writer powered by Viagra and beta blockers, dreams about the fantastical Mexican childhood he shared with his psychic sister as "dump kids" raised by their prostitute mother beside a garbage heap. The realist longueurs of seniority are offset with magical realist memories of trapeze artists, draft dodgers, transvestites and dogs. CA
14 January, Transworld.
87) The Noise of Time by Julian Barnes
A 37-year-old man waits all night by a lift in a Leningrad apartment block. So begins Barnes's first novel since his Man Booker-winning The Sense of an Ending – a meditation on art and power channelled through the story of Shostakovich's relationship with the Soviet state. Expect something short and intense, in the tradition that Barnes has been making his own. CA
27 January, Jonathan Cape.
88) This is London: Life and Death in the World City by Ben Judah
Turning his foreign correspondent's eye from Putin's Russia, the subject of his first book, to London, the reporter looks at how migration is transforming the city at all levels of society, from the oligarchs who are snapping up multimillion-pound new-builds to the refugees who make their home on the streets. CA
28 January, Picador.
89) Gold Fame Citrus by Claire Vaye Watkins
The latest despatch from planet apocalypse is this debut novel set in California, where the water has run out and all but the most intrepid citizens have decamped to refugee camps on the east coast of the US. Among the survivors on the Amargosa Dune Sea are starlet Baby Dunn, who has become the media's personification of climatic and social collapse, her ex-soldier boyfriend, and the sinister cult they encounter after they take on an abandoned child and set out in search of a more family-friendly life. CA
4 February, Quercus.
90) Shylock Is My Name by Howard Jacobson
The series of 400th-anniversary Shakespeare reimaginings continues, with the Booker laureate Howard Jacobson squaring up to The Merchant of Venice. Jeanette Winterson opened the series with her version of The Winter's Tale. Margaret Atwood, Anne Tyler, Jo Nesbø, Tracy Chevalier and Gillian Flynn are still to come. CA
9 February, Hogarth Shakespeare.
91) Raptor: A Journey Through Birds by James Macdonald Lockhart
No publishing year would be complete without a hymn to avian life. With the success of books such as Mark Cocker's Crow Country and Helen Macdonald's H is for Hawk, the literary birder is becoming a banker. The latest is an investigation of the 15 types of raptor that breed in the highlands and islands of UK, from hen harriers in Orkney to the sparrowhawks of Warwickshire. CA
11 February, Fourth Estate.
92) Some Rain Must Fall by Karl Ove Knausgaard
There is something compulsively gripping about the completism of Karl Ove Knausgaard's My Struggle series of fictionalised memoirs. We've seen him grappling with childhood, adolescence and bleak young adulthood as a reluctant teacher on a remote island. But will interest hold up for this fifth volume, in which the Nordic navel-gazer begins to find his voice as a writer and circles back to the death of his dad where, one might argue, the whole journey began? CA
3 March, Harvill Secker.
93) The Lonely City: Adventures in the Art of Being Alone by Olivia Laing
From a study of writers and alcohol to a meander along the river in which Virginia Woolf drowned, Olivia Laing's books have always taken her off the beaten paths. She's back with an exploration of loneliness inspired by her experience as an outsider in New York, where she kept company with the artworks that crowded the city's museums. CA
3 March, Canongate.
94) Aeneid Book VI translated by Seamus Heaney
For those left desolate by the death of the Irish Nobel laureate, there has been consolation in a trickle of posthumously discovered poems. This is the big one: his translation of the sixth book of Virgil's foundational epic, which follows Aeneid into the underworld. "The motifs in Book VI have been in my head for years," he told an interviewer. "The golden bough, Charon's barge, the quest to meet the shade of the father." A meeting of great minds on the far bank of the Styx. CA
3 March, Faber.

Pop
95) David Bowie – Blackstar
Not quite as shrouded in secrecy as his 2013 comeback The Next Day, but infinitely more mysterious, Bowie's 25th studio album features jazz musicians playing rock, the challenging 2014 single Sue and the gorgeous, episodic title track, as heard on Sky Atlantic series The Last Panthers, which was apparently inspired, at least in part, by Kendrick Lamar's To Pimp a Butterfly. Early reviews in the monthly magazines appeared to be giving it one star, until it became apparent that this was Bowie's preferred typographical representation of the title. AP
8 January, Sony.
96) Tinashe: Joyride
The emerging US singer-songwriter, who experiments with past, present and future forms of R&B, returns with her second album, Joyride. Following a year of touring arenas on Nicki Minaj's Pinkprint tour and in South America with Katy Perry, the artist's minimal aesthetic – indebted to the quiet, cool calm of Aaliyah – has been beefed up for the follow-up to 2014's atmospheric Aquarius. HG
8 January, RCA.
97) The Libertines
You could detect a distinct tone of surprise to the positive reviews that the Libertines' comeback album Anthems for Doomed Youth received, as if critics couldn't quite believe the band had managed to pull together such a good record. Their reunion rolls on with a tour around the country's biggest venues, although how suited their ramshackle sound is to arenas remains to be seen. AP
21-30 January.
98) Fat White Family: Songs for Our Mothers
The refusenik Brixton collective continue their concerted push for mainstream success with their Sean Lennon co-produced second album, Songs for Our Mothers. Track titles include Lebensraum, Duce and When Shipman Decides: can Radio 1 possibly resist? Surely it's not long now until The X Factor finalists battle it out by each performing a cover version of Songs for Our Mothers' epic closer, Goodbye Goebbels! AP
22 January, Trashmouth.
99) Yoko Ono: Yes, I'm a Witch Too
Yes, I'm a Witch Too is a follow-up of sorts to 2007's Yes, I'm a Witch, in which Ono once more underlines that her music, once reviled, has undergone a vast re-evaluation in recent years. This time she revisits her back catalogue in the company of hip names including Tune-Yards, Miike Snow, Death Cab for Cutie and Peter Bjorn and John, the latter taking on her 1971 single Mrs Lennon. AP
22 January, Parlophone.
100) Savages: Adore Life
The postpunk foursome's second album, Adore Life, is more streamlined than its predecessor and less clunky. Live, they remain a fearsome proposition. They are, undeniably, a good thing: an unashamedly serious group, finding a growing audience despite a refusal to compromise – but there's still a slight suspicion that the songwriting doesn't yet quite match the rhetoric and presentation. MH
22 January, Matador.
101) Massive Attack
Writing about Dead, the debut album by Young Fathers, back in 2014, Alexis Petridis suggested that the group their genre-shirking style most closely resembled was Massive Attack. It makes sense, then, that the Bristolian trip-hop pioneers have invited the Scottish trio to open for them on their forthcoming UK tour, which, if the band are to be believed, will be followed by some new music later in the year. TJ
22 January-5 February.
102) Sia: This Is Acting
This Is Acting, the seventh album by the Australian singer-songwriter – who is still perhaps better known as a blue-chip writer and producer by appointment to Kylie, Beyoncé, Rihanna and others than as a solo artist – is apparently more pop than her previous solo material. It's made up of songs written for other artists – including Adele, the co-author of Sia's single Alive – but never released by them. AP
29 January, RCA.
103) NME Awards Tour
Bloc Party headline this year's NME Awards tour, but it's traditionally the support acts who garner the most attention: a role filled over the years by the Arctic Monkeys, Franz Ferdinand, the Kaiser Chiefs and Florence + the Machine. This year, the bill features Drenge, the Essex rapper Ratboy and grime MC Bugzy Malone, whose debut EP confirmed the genre's commercial renaissance by making the Top 10. AP
29 January-12 February.
104) Elton John
It features the same producer, T Bone Burnett , but from the title down, Wonderful Crazy Night – the first Elton John album in 10 years to reunite him with long-term sidemen Nigel Olsson and Davey Johnstone – is clearly envisioned as a distinct contrast to 2012's emotionally downcast, but critically acclaimed The Diving Board: a reminder of John's pop smarts. AP
5 February, Virgin EMI.
105) Foals
Like some of their best songs, Foals' career has owed much to the slow, steady build. The Oxford band began playing house parties in the mid-00s and have been filling ever bigger venues since, with five huge arena dates booked this February. If their recent warm-up tour – which saw them swan-diving from venue balconies in Liverpool one week, headlining a roller disco in Margate the next – is anything to go by, they won't have any problem stepping up. TJ
12-20 February.
106) Jack Garratt: Phase
Since he was named as the winner of the new Brits critics' choice award and shortlisted for the BBC's sound of 2016 poll, the industry's gaze has been firmly and expectantly fixed on this Buckinghamshire-born singer and producer. Having sold out every headline show he's played in both the UK and US, the multi-instrumentalist has managed to reverse the public's perception of him since he lost in the UK heats of Junior Eurovision in 2005, and he offers an alternative to the earnest-singer-songwriter craze, making cavernous love songs full of melancholic pianos and restless electronics. HG
19 February, Island.
107) The 1975: I Like It When You Sleep, for You Are So Beautiful Yet So Unaware of It
The Cheshire quartet are an art-rock band in boyband's clothing, and their second LP – given the unwieldy title I Like It When You Sleep, for You Are So Beautiful Yet So Unaware of It – is a sprawling mass of music, from acoustic balladry to wobbly atmospherics to an electronic take on deep soul (gospel choir included). It's the album that will decide whether their future lies in stadiums or if they'll be staying in the theatres. Bet on the former. MH
26 February, Dirty Hit/Polydor.
108) Andrew Weatherall: Covenanza
The career of the man who might well be acid house's answer to Neil Young – and who has been doggedly pursuing his own wildly idiosyncratic path since 1988 – continues apace: his new album, Covenanza, features his long-term collaborator Nina Walsh, takes in chaotic post-punk, gentle morning-after electronica, trumpets and dubbed-out echo, and even an acoustic lament. AP
26 February, Rotter's Golf Club.
109) Adele
Adele hasn't performed live in Britain for almost five years. Should you be in need of a reminder of how far her career has skyrocketed since, it's worth noting that on her 2011 Adele Live tour, the first London date was at the 2,000-capacity Shepherd's Bush Empire. This time around, she's playing four consecutive nights at the 20,000-capacity O2 Arena. AP
29 February-5 April.
110) Loretta Lynn: Full Circle
Given the languid nature of her music, you'd hardly expect the country legend to rush back into the studio. Twelve years since the release of her 2004 collaboration with former White Stripes frontman Jack White, 83-year-old Lynn is set to return with a new album, Full Circle, recorded in Tennessee and produced by Patsy Lynn Russell and John Carter Cash. Expect Appalachian folk, country classics, a few new numbers and guest appearances from Willie Nelson and Elvis Costello. TM
4 March, Sony Legacy.
111) Jeff Buckley: You and I
During their preparations for a 20th-anniversary edition of Buckley's album Grace, Sony music unearthed the late singer's very first recording sessions for Columbia Records. Released as a new collection, You and I, it features nine cover versions (including tracks by the Smiths and Bob Dylan) and two originals: the first ever studio take of his album's centrepiece, Grace, and Dream of You and I, which is said to sound "mysterious and haunting". HG
11 March, Columbia/Legacy.
112) Country to Country festival
The three-night event, happening simultaneously in London, Glasgow and Dublin, brings together an array of names reflecting country music's current commercial strength and critical acclaim. Eric Church has been gathering momentum since his clever, everyman-appealing single Springsteen, while a strong female contingent includes Miranda Lambert, Carrie Underwood and Kacey Musgraves, who has been winning hearts and minds with her gritty, witty takes on trailerpark life. MH
11-13 March.
113) Bloc Weekend
Hasten to the glamorous surroundings of Butlins in Minehead for a three-day dance event that tends to the brainier end of the electronica spectrum: headliners include Four Tet, Detroit techno legend Jeff Mills and – hold tight ravers! – Thom Yorke of Radiohead, the latter playing a live set drawing on his party-starting solo albums The Eraser, Tomorrow's Modern Boxes, and Havin' It in Ibiza With Thom Yorke. AP
11-13 March.
114) Janet Jackson
You can only hope Jackson's first UK arena gigs since 2011 will dazzle audiences enough to move the conversation beyond her 2004 SuperBowl "wardrobe malfunction". The R&B-pop singer released her slick 11th album, Unbreakable, in October 2015, opting for low-key soul, pop and a touch of soft-rock. Touring this new material will give UK fans outside London and Dublin a chance to see her live for the first time in almost 18 years. TM
30 March-5 April.

Classical
115) Pelléas et Mélisande
Simon Rattle and the London Symphony Orchestra's director Peter Sellars have created stunning versions of Bach's Passions in the last few years, in which Sellars's subtle directorial interventions turn concert hall spaces into places of living ritual. Can they do the same with Debussy's symbolist opera at the Barbican in London? With Rattle's orchestra-in-prospect, and a world-class cast – Gerald Finley, Magdelena Kozena, Christian Gerhaher among them – the omens look good. TS
9-10 January, Barbican, London.
116) Seven Stars Symphony
A rare performance of an amazing score. Charles Koechlin's Seven Stars Symphony was inspired by his love affair with cinema in the early era of the talkies, when he saw new possibilities for the cinematic art form, and the music that it might inspire. But this is also a piece in which Koechlin consecrates his deep passion for the stars of the screen; it's a sequence of surreally heightened portraits in sound of Douglas Fairbanks, Marlene Dietrich, Greta Garbo (a pagan choral for ondes martenot) and, in the final movement, Charlie Chaplin. That tireless musical adventurer Ilan Volkov conducts the BBC Scottish Symphony Orchestra. TS
14 January, City Halls, Glasgow.
117) The Devil Inside
Stuart MacRae's full-length opera, inspired by Robert Louis Stevenson's short story The Bottle Imp, is another collaboration with librettist Louise Welsh (they have worked together on two shorter operas for Scottish Opera in recent years). There are the makings of a real operatic thriller in Welsh's update of the story, as James uses the power of a bottle to change his apparently already perfect life for the even better, but actually for the much, much worse. MacRae's music, with its intense lyricism and sharp dramatic intuition, ought be the ideal medium to bring this supernatural drama to life. TS
23 and 26 January, Theatre Royal, Glasgow; 29-30 January, King's theatre, Edinburgh.
118) L'Étoile
The first time that Chabrier's magnificently comedic confection of an opera has been staged at Covent Garden, and it receives a properly Gallic production from director Mariame Clément. It's an operetta of gossamer-light ridiculousness in its plot (an astrologically thwarted execution), but Chabrier subverts the expectations of his audiences and his players with music that's sumptuously, virtuosically refined. Mark Elder conducts, with a cast headed by Kate Lindsey in the trouser role of Lazuli, and Christophe Mortagne as King Ouf. TS
1-24 February, Royal Opera House, London.
119) Louis Andriessen: Total Immersion
The BBC Symphony Orchestra devote a weekend to Louis Andriessen's music, starting with a UK premiere concert performance of his opera on Dante, La Commedia. Then there's a whole day of concerts, talks, and events that celebrate Andriessen's essential achievement in contemporary music: the composer who is still, at the age of 76, the signal inspiration for Dutch musical culture. The climactic concert, conducted by Clark Rundell, gives us two more UK premieres and a performance of a violently thrilling Andriessen classic, De Stijl, from his De Materie cycle. TS
9-13 February, Barbican, London.
120) Akhnaten
Phelim McDermott's new staging of Philip Glass's operatic meditation on religious ideology and regime change in ancient Egypt – the first in London for 30 years – follows his inspired production of Glass's Satyagraha, also for ENO. Conducted by Glass specialist Karen Kamensek, it is a once-in-a-generation chance to hear Glass's score in the theatrical flesh, and with 500 tickets at each of the seven shows on sale for 20 quid or under, it's one to get in your diary now. TS
4-18 March, ENO, London.
121) Boris Godunov
A new production from Richard Jones of Mussorgsky's epoch-making opera of power, corruption, politics and community is already a mouth-watering prospect. Added to which is a thrilling cast, headed by Bryn Terfel as Mussorgsky's guilt-wracked Tsar. Terfel's Boris should be one of the events of the operatic year, and with Antonio Pappano conducting, and the luxury casting of the other parts – John Tomlinson, Vlada Borovko, John Graham-Hall – the ROH's Boris Godunov is already one of the hottest tickets of 2016. TS
14 March-5 April, Royal Opera House, London.
122) St Matthew Passion
John Eliot Gardiner returns to conduct a piece that has been at the centre of his musical life for decades, with his own Monteverdi Choir and English Baroque Soloists orchestra, the musicians with whom he seems to have a symbiotic and at times telepathic relationship. This European Eastertide tour, which comes to the Barbican in London at the end of March, should be the latest summation of Gardiner's lifelong Bach pilgrimage, and another umissable Bachian revelation. TS
26 March, Barbican, London.
123) The Ring Cycle
Complete performances of Opera North's four-year-long nationwide Ring project begin with two cycles in Leeds. The Ring has been an epic journey for the company, the singers, the orchestra and the director of the production, Peter Mumford. Performances of the individual operas over recent years have shown how effective Mumford's concept can be: it is somewhere between concert and full staging, but more convincing, many have felt, than either. The complete cycles should be overwhelming. TS
23 April-21 May, Leeds Town Hall. Then touring until 10 July.
124) Pleasure
Mark Simpson's first opera is set in the toilets of the gay club Pleasure. It is a collaboration between Opera North, Aldeburgh Music and Royal Opera House, with his librettist Melanie Challenger (they worked together on Simpson's hugely successful oratorio The Immortal, for the Manchester international festival in 2015). Lesley Garrett's Val, Pleasure's toilet attendant, is the catalyst for a night of heightened, hedonistic, high-octane drama. TS
28-29 April, Howard Assembly Room, Leeds. Then touring until 15 May.

Jazz, world and folk
125) Songs of Separation
The Scottish referendum has passed but the issues remain, and this project examines "what unites and divides us, personally, socially, spiritually and politically", by mixing new and traditional songs. Jenny Hill, who conceived it, is joined by nine other female singers from Scotland and England, including Eliza Carthy and Karine Polwart. RD
On tour 21-24 January; album released 29 January on Navigator Records.
126) Rokia Traoré
The most bravely experimental female singer in Africa returns with a new album and London concert. Né So is Rokia Traoré's sixth album, and the follow-up to the much praised, rock-influenced Beautiful Africa three years ago. Backing is provided by guitars and n'goni, special guests include John Paul Jones and Devendra Banhart, and highlights include an exquisite treatment of Billie Holiday's Strange Fruit. RD
6 February, Roundhouse, London; Né So released 12 February on Nonesuch Records.
127) Wynton Marsalis/Wayne Shorter/Jazz at Lincoln Center Orchestra
The 82-year-old saxophonist Wayne Shorter remains one of jazz's most revered and influential living artists, and trumpeter Wynton Marsalis is the most famous bandleader on the circuit, so a gig pairing the two is a momentous rarity. Marsalis and his Jazz at Lincoln Center Orchestra play new arrangements of compositions by one of jazz's most gifted melodists – but since Shorter is also still a sax improviser of startling unpredictability, the show will be far from a cosy reprise of his hits. JF
18 February, Barbican, London.
128) The Gloaming
The Gloaming have become an international phenomenon, thanks to their virtuoso blend of Irish traditional influences and experimentation. They release their second album, as yet untitled, on Real World Records on 26 February, when they play London's Union Chapel, followed by five concerts at the National Concert Hall in Dublin. Tickets are already on sale for their UK tour, which begins at the Colston Hall in Bristol on 21 September. RD
26 February, Real World Records.
129) Tord Gustavsen
Tord Gustavsen, the Norwegian pianist whose fusion of low-key jazz and pensive gospel music has made him a hot ticket beyond the jazz loop, returns to the UK for seven March dates. He is still partnered by delicate drummer Jarle Vespestad, but a new departure is represented by Afghan-German vocalist Simin Tander, on a unique world-music repertoire joining Afghan and traditional Persian lyrics, Norwegian hymns and a little 50s American Beat poetry, from new album What Was Said. JF
3-11 March.
130) Melody Gardot
The transformation of Melody Gardot from a singer of demure intimacies to raw and hard-rocking blues and gospel music has swelled this unique artist's global following. Gardot returns to Britain for the third time in a year with the powerful and often infectiously funky music from her new Currency of Man album, a rare brew of vocals that sometimes insinuatingly purr and sometimes blaze like Nina Simone, with a few jazzy instrumentals, and some pungent original songs about the condition of contemporary America. JF
19 March, Palladium, London.

Television
131) Deutschland 83
This eight-part German import has the feel of a Homeland for the Fatherland. At the height of the cold war in 1983, a young Stasi agent, Martin Rauch (Jonas Nay), is sent undercover into the West German army, charged with stealing Nato's nuclear secrets. Tension comes not only from the risk of Martin being discovered, but also from his superiors' increasing suspicion that the East German's impersonation of a "Wessi" might be becoming too convincing. Is he being turned by the hedonistic pleasures of Berlin's other half? ML
Begins 3 January, Channel 4.
132) War and Peace
The BBC's adaptation of Tolstoy's novel has already been so heavily publicised and trailed that it can sometimes feel as if it has already gone out. But this version by master adapter Andrew Davies really is finally almost here, with a cast resembling a United Nations summit of actors, including Paul Dano, Gillian Anderson, Jim Broadbent and Greta Scacchi. The drama is a key part of director general Tony Hall's policy of appeasing the BBC's political and media enemies with heavyweight heritage products – although some of them are already muttering that it's only in six parts, in contrast to the 20 of the 1972 version. ML
Begins 3 January, BBC1
133) Beowulf: Return to the Shieldlands
Few works of literature can have provided the basis for both a major volume by the Nobel-winning poet Seamus Heaney and a 12-part ITV drama, but such is the fate of the the oldest surviving Anglo Saxon poem, Beowulf. This version has no connection with Heaney but rather a lot to do with ITV's envious observation of the phenomenon of Game of Thrones. Warrior Beowulf (Kieran Bew) returns to his ancestral lands to encounter an impressive international credits list that includes Joanne Whalley and William Hurt. ML
Begins 3 January, ITV.
134) Fresh Meat
Just before Christmas, writers Sam Bain and Jesse Armstrong brought one much loved Channel 4 long-runner, Peep Show, to a close. Now, as New Year hangovers recede, they start the valedictory run of another: the student drama Fresh Meat – though fans will dream of some of the housemates, especially Zawe Ashton's Vod, Greg McHugh's Howard and Jack Whitehall's JP, possibly sharing a post-uni flat, Peep Show-style, in some future spin-off. The fourth and last Fresh Meat includes some classic Bain and Armstrong riffs and invective as Vod faces up to her accumulated overdraft and JP's brother arrives to mentor him in how to monetise his poshness in the world of work. ML
Begins early 2016, Channel 4.
135) Jericho
ITV's search for a period piece to replace Downton Abbey has taken them to the late 19th century and the working class. In the Yorkshire Dales in 1870, the small community of Jericho is expanded by incomers hoping for work on the building of a new railway viaduct, or work providing food and lodging to those who do. Clarke Peters plays a railway agent and Jessica Raine a widower landlady. Writer Steve Thompson, a graduate of Doctor Who and Sherlock, has set up plots that seem to promise romance and dark secrets in the shadow of the Industrial Revolution. ML
Begins 7 January, ITV.
136) Mr Selfridge
After three seasons exploring the rise of Harry Selfridge, Jeremy Piven is given the dramatically meaty material of the retail magnate's fall in this fourth and last series. There may be signs that Sir Lenworth Henry's campaign for more diverse casting in TV drama is achieving some results, in the introduction of new cast members Sacha Dhawan as a rival entrepeneur, and Mimi Ndiweni as a new member of staff. ML
Begins 8 January, ITV.
137) The Getaway Car
After losing The Voice, BBC1 made noises that, in future, its Saturday night contest shows would be original creations rather than imported formats. This ambitious commission is an example, while also trying to park in the gap left by the Clarkson version of Top Gear. Couples representing a variety of lifestyles and generations (though presumably over 17) compete in driving challenges under the instruction of Dermot O'Leary, with the winners going bumper to bumper with Top Gear's The Stig. ML
Begins 9 January, BBC1.
138) The Tracey Ullman Sketch Show
After relocating to the US – where her sketch show won several Emmys and was famously the original home of The Simpsons – Ullman makes a series at the BBC for the first time in 30 years. UK viewers will be intrigued by how America and ageing have affected her material, and BBC accountants wouldn't object if she finds another Simpsons. ML
Begins 10 January, BBC1.
139) Crashing
Future historians of the UK housing market will find a useful source in TV fiction, which, having explored the mature flatshare (Peep Show) and adult children returning to live at home (Cuckoo) now comedy-dramatises the contemporary phenomenon of "property guardians", in which youngish people who can't afford housing pay peppercorn rents to live in unoccupied buildings to protect them from squatters. Writer-creator Phoebe Waller-Bridge also plays one of the characters looking after an unoccupied hospital. ML
Begins 11 January, Channel 4.
140) Stan Lee's Lucky Man
It's a measure of the increasing competition among suppliers of drama that James Nesbitt's next big project after leading BBC1's The Missing is this Sky superhero series, which boasts the additional lure of coming from an artist with special powers of his own: 92-year-old Stan Lee, co-creator of Spider-Man, Iron Man and X-Men. The character he has imagined for Nesbitt is Harry Clayton, a London murder cop who picks up an ancient bracelet that gives him the ability to control luck. The test will be in how the writers, led by Neil Biswas, find ways of creating jeopardy for a protagonist with such a built-in advantage. ML
January, Sky One.
141) Better Call Saul
Having joined Frasier and George and Mildred among the tiny group of television spin-offs that have matched the impact of the original, this satellite franchise of Breaking Bad now faces the secondary challenge of equalling the success of its own opening series. The cleverness of the show is that it maintains the subversive tone of the original by replacing one professional apostate, a teacher who becomes a master criminal, with another: a lawyer who has little time for the law. Bob Odenkirk resumes his winning performance as title character Saul Goodman in episodes expected further to depress the New Mexico tourist board. ML
February, Netflix.
142) The Last Leg Down Under
With their comedy talk show The Last Leg, Alex Brooker, Adam Hills and Josh Widdicombe radically changed the tone and profile of the treatment of disability on TV. In this documentary travelogue spin-off, they leave the studio for a tour of the Australian outback, guided by a blind travel agent. ML
February, Channel 4.
143) Grayson Perry: All Man
Drama and reality have become so much the main currencies of the schedules that factual is at risk of being swamped. The form has a new star, though, in Grayson Perry. The Turner prize-winning artist has won Bafta awards for All in the Best Possible Taste and Who Are You? by creating a style that combines elements of documentary, chat-show and arts programmes, as he reports, talks and creates pieces inspired by his interviewees. His latest project tackles the subject – masculinity – of which he is a walking examination from the moment he looks in the wardrobe each morning. ML
Spring 2016, Channel 4.

144) Line of Duty
American TV bosses frequently express bemusement at how long it can take the Brits to get another season of a hit show on air. Paramedics may be required when they note the 24-month hiatus since the second series of Jed Mercurio's magnificent police series, but pedigree and rumour suggest that series three should be worth the wait. Vicky McClure and Adrian Dunbar are among the returning cast, as police internal affairs squad AC-12 investigates an armed response unit led by a new character, the dangerous Sgt Danny Waldron (Daniel Mays). ML
Spring 2016, BBC2.
145) Happy Valley
The assumption that hit dramas must have a second run has resulted in some duds (the reprises of Broadchurch and The Fall, for example), but Sally Wainwright is a good enough and busy enough writer to have been trusted not to return to Happy Valley unless she had unfinished business. Sarah Lancashire returns as single grandmother cop DS Catherine Cawood, this time on the trail of another serial killer in Yorkshire's Sylvia Plath country. Cath's previous near-nemesis Tommy Lee Royce (James Norton) features from jail, with new cast members including Shirley Henderson and the Croatian actor Ivana Basic. Moralists will be monitoring the hyper-realistic violence, but Wainwright has provocatively pledged "more comedy" this time. ML
Spring 2016, BBC1.
146) The Tunnel: Sabotage
Originally an Anglo-French translation of the Danish-Swedish The Bridge, substituting the underwater Channel tunnel for the overwater Scandinavian crossing, The Tunnel returns with an original storyline by Ben Richards that begins with an aviation disaster suspected to be terrorism: a topical plotline that may become vulnerable to news events. Stephen Dillane and Clémence Poésy return as the international detectives. ML
Sky Atlantic.
147) I Want My Wife Back
Writer-directors Mark Bussell and Justin Sbresni created for actor Ben Miller the brilliant sit-farce The Worst Week of My Life. The trio reunite for a comedy in which Miller is a man whose wife (Caroline Catz) walks out on him on her 40th birthday. The six parts follow his strategies to get her back and feature dismaying revelations about why she left. ML
BBC1.
148) Indian Summers
Although UK audiences declined from almost 5 million to around 2 million across the 10 episodes of the 2015 premiere run, healthy overseas figures and strong critical praise have persuaded Channel 4 to continue with what was always intended to be a long-term project revisiting the same characters at different points during the decline of British rule in India. The second series begins in 1935, with the campaign for independence intensifying. Key cast members Julie Walters and Henry Lloyd-Hughes are back, joined by Art Malik, whose casting waves across the decades to The Jewel in the Crown, to which this series is a more racially balanced companion piece. ML
Channel 4.
149) Can't Touch This
Sounding unlikely to be held up by Culture Secretary John Whittingdale as an example of What the BBC Should Be Doing, this Saturday night gameshow is described as "Mouse Trap for humans." Contestants tackle an obstacle course littered with prizes that become theirs when touched. An interactive version of The Generation Game's conveyor belt, then, crossed with a more RSPCA-friendly version of the bushtucker trials in I'm a Celebrity! Zoë Ball and Ashley Banjo host. ML
BBC1.
150) The Night Manager
The books of John le Carré led to some of the highest achievements of BBC TV drama (including Tinker Tailor Soldier Spy), but the novelist was subsequently recruited by the movies. Now he comes in from the cinema for his first collaboration with the BBC in 29 years. David Farr's six-part adaptation of Le Carré's 1993 thriller makes some big changes from the page, moving the action to the present day and turning the character of senior spy Burr from a man into a pregnant woman, played by Olivia Colman. She sends ex-soldier Jonathan Pine (Tom Hiddleston) on the trail of a monstrous arms dealer, Roper (Hugh Laurie). The cast will already have Bafta prize juries salivating. ML
BBC1.

Selections by Claire Armitstead, Michael Billington, Peter Bradshaw, Robin Denselow, John Fordham, Lyn Gardner, Harriet Gibsone, Michael Hann, Jonathan Jones, Tim Jonze, Mark Lawson, Brian Logan, Judith Mackrell, Tshepo Mokoena, Sean O'Hagan, Alexis Petridis, Andrew Pulver, Adrian Searle, Tom Service and Oliver Wainwright.
• This article was amended on 6 January 2016 to correct the date of the exhibition Fiji: Art and Life in the Pacific. It was further amended on 7 January 2016; Channel 4 has changed its schedule, meaning the fourth series of Fresh Meat did not start on 5 January.
guardian.co.uk © Guardian News & Media Limited 2010
Published via the Guardian News Feed plugin for WordPress.