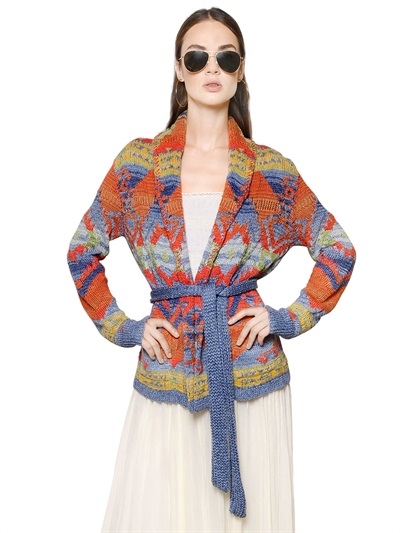 ---
This article titled "The comeback knit: how fashion fell for the cardigan" was written by Lauren Cochrane, for theguardian.com on Thursday 26th March 2015 13.31 UTC
The It sweater is now standard in the fashion wardrobe. But the most haute of knitwear enthusiasts might need to make room in the cashmere fridge. Cardigans – once associated with librarians and teachers – are on the cusp of a fashion moment. They were on the catwalk at Christopher Kane and Louis Vuitton (neat twinset styles) and Chanel (sexy, with nothing underneath), and have been worn by celebs including Suki Waterhouse and Alexa Chung. Rihanna even wore a twinset on the red carpet. You can't get much harder evidence of the cardigan trend than that.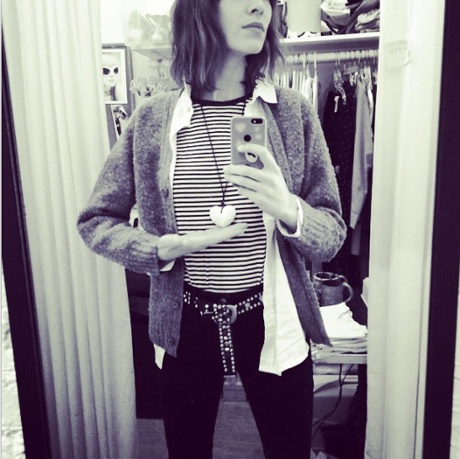 As far as I'm concerned, this couldn't be better news. I love a sweater trend – polo necks now, or fluffy jumper a few seasons ago – but I've always been on Team Cardigan. At last count, I own 15, ranging from a Christopher Kane crochet number to a fluoro Pringle longline design and a hand-knitted, washed-out pink Arran that is currently my favourite. Over the years, I've collected them and lost them. I still mourn a tiny brown one that belonged to my mother, which I left in a pile of clothes in a club as a teenager.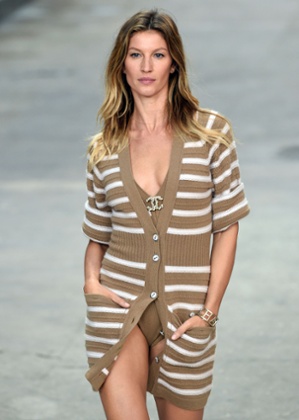 So, as a longtime fan, let me tell you the ways cardigans beat sweaters. Cardigans work because you can wear something underneath them, and take them off without ruining your hair. They work as a kind of transitional item – not quite a coat, but warm enough as we edge into spring (I have a thick, fluffy blue one that works for this). This factor is a winner as fashion is going a bit seasonless, where layers are essential and designers have to appeal to consumers in climates around the world. They also allow you sort of wear two outfits in one – layering a cardi over a blouse, for example – and that totally trumps sweaters.
Then there's the 1970s thrift-store vibe of the cardigan, which works for now. I should know – another one inherited from my mum is striped, with fluted sleeves. There is a picture of her wearing it with flares, carrying a toddler me in dungarees. I'll be biting her style this summer – wearing that cardigan and demonstrating how fashion, once again, has come full circle.
guardian.co.uk © Guardian News & Media Limited 2010
Published via the Guardian News Feed plugin for WordPress.