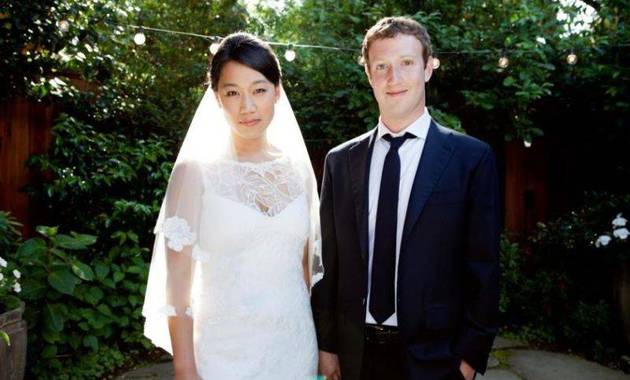 A day after Facebook's historic IPO, Facebook co-founder and chief executive Mark Zuckerberg (28) married his longtime Chinese-American girlfriend Priscilla Chan (27) on Saturday. Both Zuckerberg and Chan also updated their relationship status to "married." Mark Zuckerberg has a huge sense of communication. Marrying a girl of Chinese descent, Mark Zuckerberg will seduce China to open the market, as Facebook has now a near zero percent penetration in China, a country with 460 million users of the Internet, and more than 300 million Chinese users with Internet access on mobile phones.
On March 28, Mark Zuckerberg was spotted in Shanghai, which naturally led to a spike in online speculation about Facebook entering the Chinese market. Zuckerberg said he was just on vacation with his girlfriend.
Facebook remains blocked in mainland China, which has 460 million Internet users, according to government figures cited by nytimes. The Facebook was firewalled in 2009 as the Chinese authorities said rioters used Facebook, Twitter and cellphones to organize anti-government demonstrations in western China. Google, Youtube and Twitter also are blocked. Read about the Internet censorship in China here.