New York City's Most Expensive Luxury Hotel Is the St. Regis


The St. Regis Hotel, Mandarin Oriental and Four Seasons are the most expensive hotels in New York City, according to a new survey from NewYorkHotels.org. The study compared the hotel rates of all luxury hotels in NYC over the past 12 months.
The rate for a standard double room at each hotel served as the ranking's basis. As a result, it represented the minimum amount a guest had to pay to stay at a certain establishment. An overnight stay at the St. Regis during the studied timeframe cost visitors, on average, $823 per night for the most affordable room. That figure is slightly more expensive than the Mandarin Oriental, which came in second on the survey. An average nightly rate of $814 put it ahead of the Four Seasons. This third most expensive hotel in the Big Apple averaged $765 per night.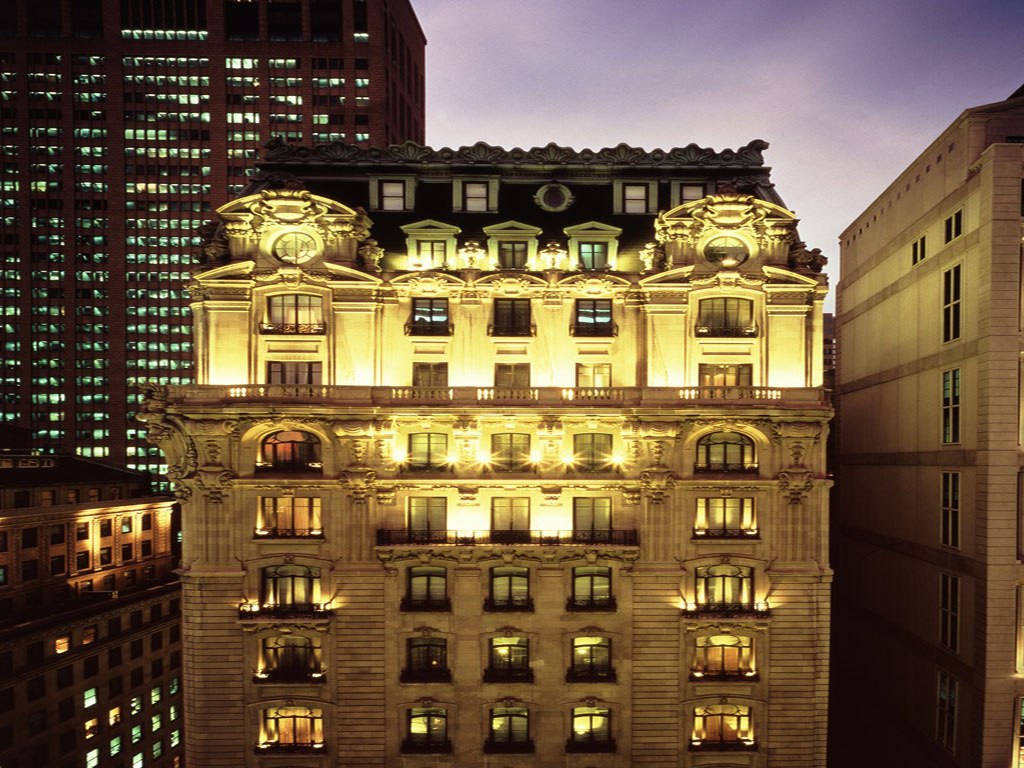 It bears noting that the rates are averages and varied significantly over the one-year time period. As Danielle Carter from NewYorkHotels.org states: "A room at the St. Regis was available for under $600 in August, yet the same room cost more than $1000 in early December. On average, all the luxury hotels are least expensive during July, when they are close to 30% cheaper than they are in September."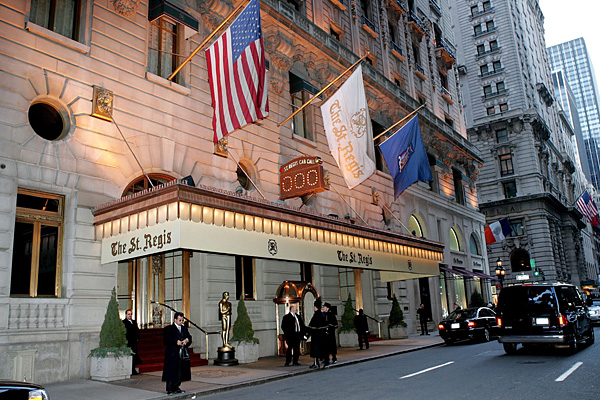 Ten most expensive hotels in NYC (The rates listed reflect the average price for a standard double room at each hotel for the period spanning May 2012 to April 2013):
1. The St. Regis (2 East 55th St) $823
2. Mandarin Oriental (80 Columbus Circle at 60th Street ) $814
3. Four Seasons (57 E 57th Street ) $765
4. The Ritz-Carlton Central Park (50 Central Park South) $764
5. Trump International Hotel & Tower (1 Central Park West) $745
6. The Peninsula (700 Fifth Avenue at 55th Street) $744
7. Crosby Street Hotel (79 Crosby Street) $678
8. Hotel Plaza Athenee (37 E 64th Street) $646
9. The Setai Fifth Avenue (400 Fifth Avenue) $639
10. The Waldorf Towers (100 E 50th Street) $635.