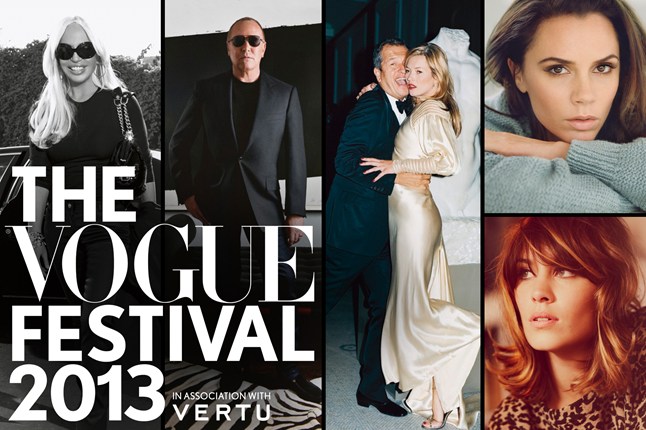 The United Kingdom is renowned for producing some of the most inspiring, original designers over the past decade, whilst London Fashion Week is now regarded as the most cutting edge platform for the coming season's collections. Events such as The Vogue Festival (27-28 April, 2013) are crucial in channeling this talent, skill and aspiration into a luxury we can indulge in every day, say the organizers of this year Vogue Festival. The fashion event offered an opportunity to understand an industry which fascinates so many. Often misinterpreted thanks to the mystique and rumours surrounding the world of fashion; industry names such as Jonathan Akeroyd, CEO of Alexander McQueen, and Jimmy Choo co-founder Tamara Mellon stripped off the glamour to discuss the business of turning dreams into reality.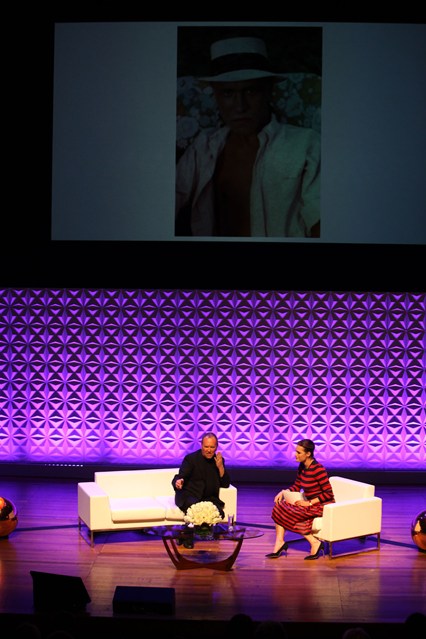 "We have a £21 billion fashion industry in the UK – it is bigger than the car industry – I think we can double it in the next five years", Massenet revealed whilst discussing her new role as chairman of the British Fashion Council. Despite this astounding figure the fashion business remains one of the most infamously hard to break into; whether as a designer, journalist, photographer or stylist. There's a seemingly never-ending pool of talent to pull from, but thousands of creatives are unfortunately overlooked.
Alexa Chung interviewing Paul Smith, Natalie Massenet revealing her rejected job application to Vogue, Cara Delevingne describing her cover shoot nerves and Victoria Beckham surprising the audience with her self-deprecating wit. These were just some of the unique insights offered at the two day festival through panel discussions on body image, eco-awareness and building a British brand.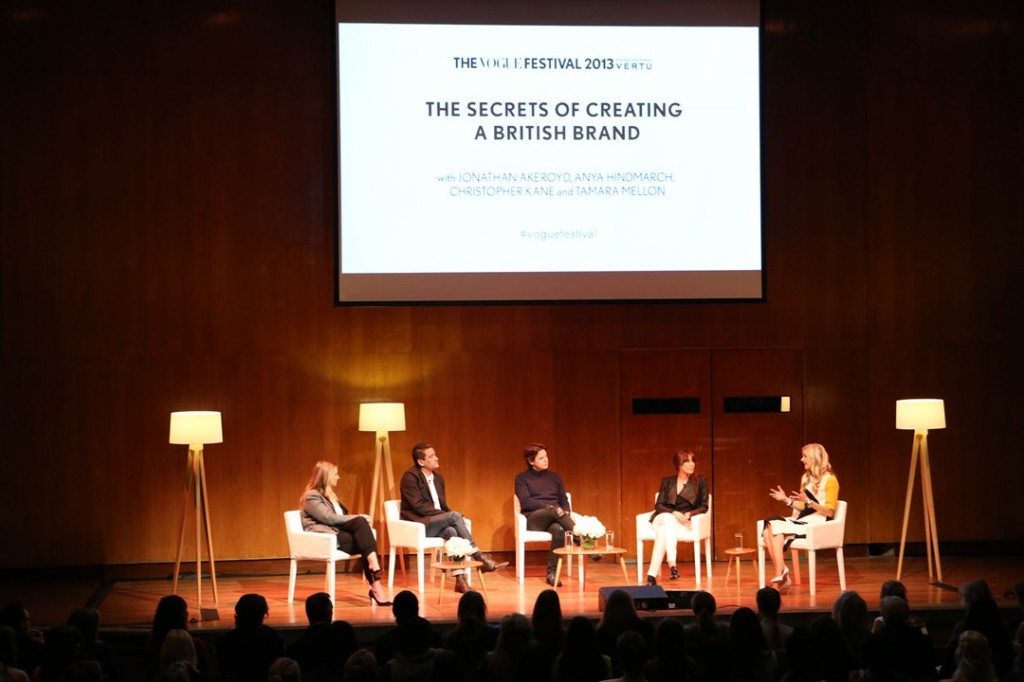 Jonathan Saunders, designer, described London as the beating heart of talent; "The most creative bedrooms are found in London". However, it can be nigh on impossible for many to realise their ambitions in a highly competitive, saturated environment which is why just an hour from these renowned speakers is such a privilege.
Meanwhile, stories from Mario Testino and Alber Elbaz of Lanvin, describing their less than glamorous starts in the fashion business were inspiring success stories to the eager audience. Victoria Beckham effused on the importance of being "prepared to start at the bottom and work up" all of which contributed to a very stimulating weekend for those starting off, already on their way or simply intrigued by the taste makers of today.
As luxury lifestyle blog Insider commented, this was an opportunity for those in attendance to indulge, interact and pamper themselves. Whether at the Vogue Braid Bar, pop-up cafe and shop or having their perfect shade of red lipstick applied. No stranger to hosting high-profile events Quintessentially also offered up the inside scoop on the Vogue Festival 2013 panels' seating arrangement "on stage [which has] to take into account 'best sides'" of the prestigious speakers.