Anne Fontaine was born and raised in Rio de Janeiro. At a young age she developed a passion for the protection of the environment and took off on an adventure across Brazil. She spent several months in Amazonia, living at the heart of an indigenous tribe that would initiate her into their customs and instill her with a love for natural materials and their virtues.
French on her father's side, her roots eventually led her back to France, and it was in Monaco that she would pursue her environmentalist initiatives with an organization working for the protection of whales.
Shortly thereafter she would meet her future husband, with whom she would "get into fashion" beginning in 1993.
It was her love for materials that drove her passion for clothing, which she had already been sewing for herself and her friends ever since she was a child. Her taste for the natural is clearly expressed in the white shirt, to which she would bring at once a new face and an unforeseen level of diversity.
It started with poplin, piqué cotton, and organdy. These would soon be followed by linen, lace, and other new materials that every season brings to her. The fabrics serve as a source of inspiration not only through their intrinsic form, but also through the particular qualities that temper their feeling upon contact with the skin.
From this point came the signature details of her designs: double collars, embroidered flowers, lacing, or "vertiges", a word that Anne employs to refer to this highly personal rouching which appears in a variety of different forms in each collection.
But Anne's primary goal is allure, and this is where the key to her success is to be found: the very specific cut of her models and her mastery of materials offers the wearer a second skin,a familiar and reliable piece of clothing that guarantees a natural and spontaneous elegance that can stem only from the natural sense of breathability that it gives to the woman wearing it.
The secret of these pieces undoubtedly resides in her approach to their creation: Anne most often sculpts them directly on the mannequin, placing the fabric without cutting. For other models, it all starts with a sketch… of a dress, perhaps, which, when reduced to a top, will by this fact alone assume the profile of a complete and autonomous piece of clothing.
This comfort concept is the heart of the designer's objectives; every season she elaborates new approaches to elegance adapted to every personality and every possible mix of occasions. And it's this very same vision that made her dream of a place that would draw upon the other virtues of the natural materials that inspire her: the Anne Fontaine Spa is the final product of personal reflections born twenty years earlier among the natives of the Amazon.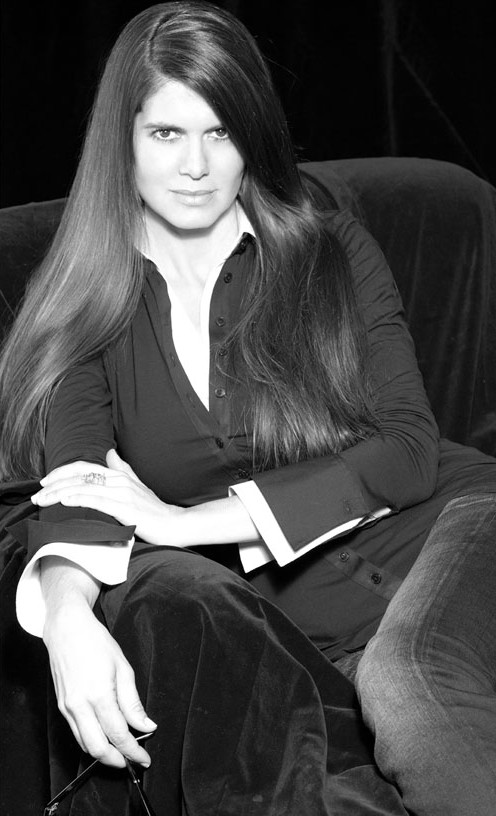 What means luxury to you in one word?
In one word "quality". Quality of life and by this I mean a "greener world" respectful of environment and taking into account in my daily life sustainable development. This is my luxury.
What are your models or fundamentals in life which you will recommend to others?
Equilibrium is an important fundamental of life. Balancing family, career and preserving nature are most important to me. In everyday life I try to respect my beliefs as much as possible and encourage others to find there perfect balance (For example to turn off the light, to save water, I never design on a new sheet of paper, it has already been used one side…), I believe that simple acts can be strong.
My life motto is simple and inspired by Mahatma Gandhi : http://thinkexist.com/quotes/mahatma_gandhi/
"Be the change you want to see in the world".
What is your criteria for luxury in order of preference:
– Quality
– Timeless
– Elegant
What is your favorite luxury brand(s) and why?
I love shoes, especially Christian Louboutin. They are extremely feminine and very comfortable. I also respect and admire the work of designer Ann Demeulemeester. Her pants are among my favorite. I love to mix these designers with my blouses and accessories.
Name 5 luxuries which are "indispensable" for you and why:
– My family. I am filled with the love I receive from my three daughters and my husband. I could not go through life as I do without them.
– Nature. I grew up in Brazil where nature is everywhere. For this reason I made 2 important decisions: first, I moved my companies headquarters from Paris to Normandy. I need to be surrounded by nature.
Secondly, I created an environmental foundation (Anne Fontaine Foundation) in order to support projects of protection and reforestation of the tropical forests in the world and especially in Brazil.
– Water. We need water to survive. We are fortunate to live in countries where water is running, we can drink as much as we want and we can have a shower every day. This is not the case in other places in the world.
– Fashion. I eat, sleep and dream about it.
– I-phone. Even if I am in holidays, I need to stay in contact with my team to share my ideas.
Digital and Luxury. Love or Hate? What means "digital" for you ?
I have a LOVE / HATE relationship with digital. I understand how it important it is for my business and embrace the digital world and social media. We have recently launched an official Facebook page (Anne
FontaineInc.) and Twitter page (@Anne_Fontaine). It is amazing how we can connect with our customers in a way we could not in the past. It makes me feel closer and more connected to my clients who have supported the brand over
the years.
For my personal life, I find in this new era of digital communication that people tend to have less and less contact. Of course I use technology, but I prefer hearing my loved ones voices and seeing their faces in person.
How will be luxury in the future?
Thousands of species disappear every day, the forests are getting poorer.What seems natural and normal, such as drinking water, will disappear. I think these natural elements will become the luxury of tomorrow.
I wish we can stop this process of destruction and that we find the right balance between us and our source of life: nature.