A defining feature of the uber-luxury historic property are two walled courtyards, a rarity in Venice, which will offer an inviting outdoor space for dining and relaxing. With its exceptional design, history and heritage, Palazzo Dona' Giovannelli is destined to become a landmark destination in Venice.
Throughout its storied history, the magnificent fifteenth century Palazzo Dona' Giovannelli in Venice, Italy has been owned by both the Dona' and Giovannelli families and has remained a one-of-a-kind treasure within the heart of Venice. The palazzo will now be home to a new ultra-luxury Venetian hotel – Rosewood Venice.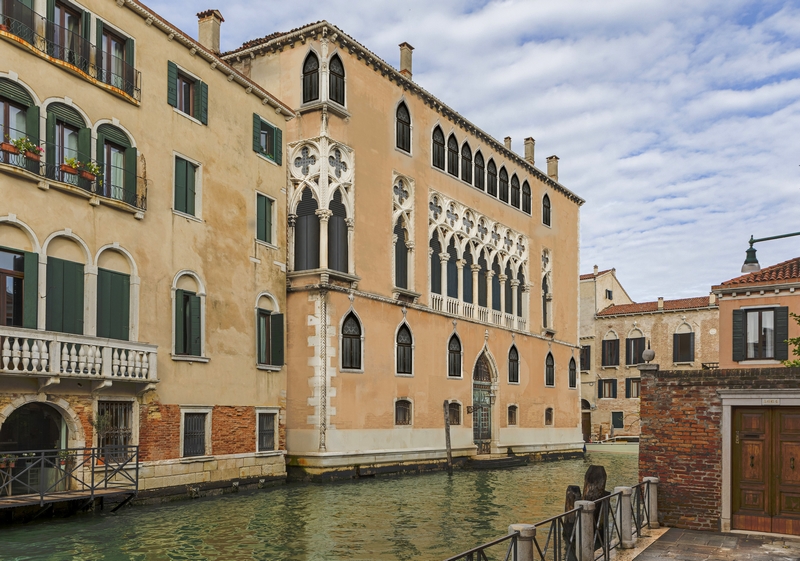 Celebrated for its integral role in the development of Italian commerce, culture, and arts, Venice is ripe with history and natural beauty.
Rosewood Hotels & Resorts has been appointed by Italian real estate company Gruppo Barletta to manage Rosewood Venice, which is set to open in 2020 as the ultra-luxury brand's second property in Italy and eighth in Europe.
Located in the heart of the bustling Cannaregio neighborhood, Rosewood Venice will be located near many of the city's most legendary landmarks, including the Strada Nova, Piazza San Marco, Basilica di San Marco, and Palazzo Ducale.
Constructed in the mid-1400s by Filippo Calendario, the master architect of the stunning Palazzo Ducale, the Palazzo Dona' Giovannelli is steeped in history, having served as the home of the Duke of Urbino as well as the venue for his son's wedding to Princess Vittoria Farnese. The palazzo has since undergone two renovations, the first in the 1800s by famous architect Gian Battista Meduna and the second in the mid-20th century.
Designed to preserve the building's stunning original detailing and rich heritage while simultaneously incorporating refined and modern amenities, Rosewood Venice will feature approximately 50 guestrooms and suites inspired by the palace's rich history and featuring stunning water views due to its dual canal frontage. The hotel's dramatic main entrance on the Rio di Noale is an incredible gothic feature that provides convenient water access to the first internal courtyard and to the octagonal staircase created by the celebrated architect Gian Battista Meduna, whose other work includes the renovation of the Cathedral of San Marco. The building's main floor, or piano nobile, is richly adorned with breathtaking frescos, stuccos, and coffered ceilings as well as magnificent fireplaces and tapestries. A defining feature of the property are two walled courtyards, a rarity in Venice, which will offer an inviting outdoor space for dining and relaxing.
Rosewood Venice will join Rosewood's network of distinctive European properties including Rosewood Castiglion del Bosco in Tuscany, Rosewood London, and Hôtel de Crillon, A Rosewood Hotel in Paris. Additional upcoming properties in Europe include Rosewood Edinburgh, Rosewood Vienna, Rosewood Munich, and Rosewood Hotel, Grosvenor Square in London.