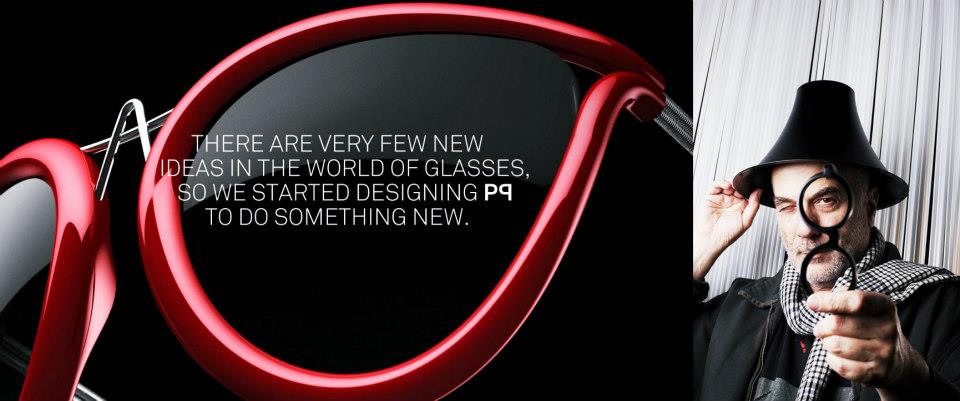 Israeli designer and artist Ron Arad, one of the first designers to work with 3D printing in 1999, has unveiled at 2013 Milan Design Week/ Salone del Mobile Milano his latest PQ eyewear collections of sunglasses made using selective laser sintering.
The "Springs & Swings" eyewear collection incorporates seven new styles all with a pliable, lightweight and curved design. Arad also introduces the new A-Frame – a range of sunglasses and spectacle frames that can be adjusted to fit any face, and Corbs – a family of frames that has a very strong look, but the look is only a small part of the story. The main story of Corbis is a new hinge idea.
"The brand wanted to advertise the fact that it's printed but I said let's not go on about it. But it's printed. It's the first pair of glasses that I know about that is one piece of material; it's monolithic. It's polyamide," Ron Arad told Dezeen magazine at the launch in Milan.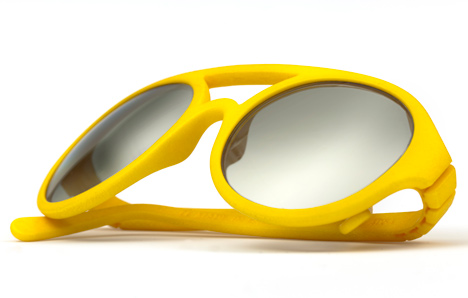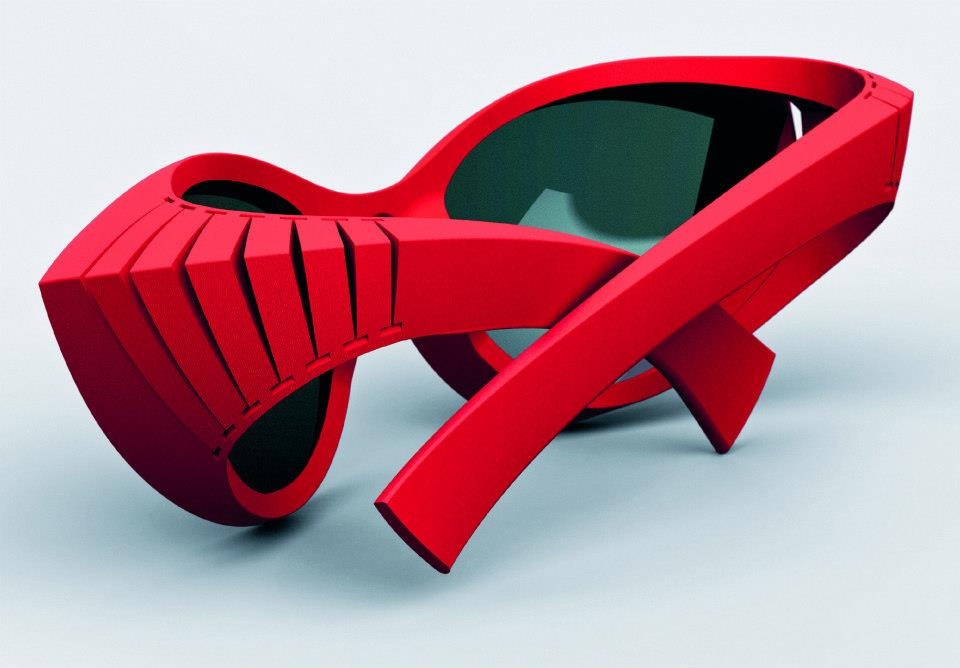 "My approach to design and to eyewear is the same because it's always about doing what hasn't been done before," said Arad, noting that people do not choose all of the objects that surround them, but their choice of eyewear is highly intimate as glasses "are an extension of people's personality."
"I have to say that I don't like to go in stores, I prefer to bump into people wearing my glasses on the street or on the bus," added Arad.