We can't wait to see the next wave of immersive content made possible with Touch.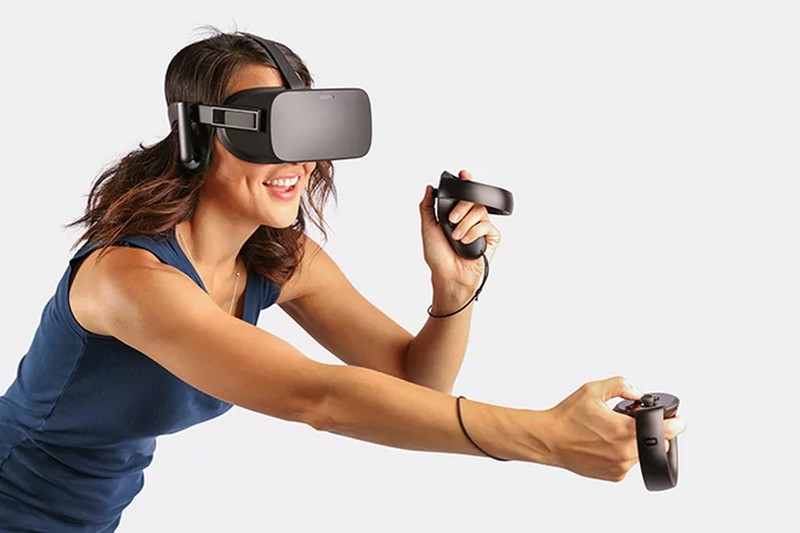 Next-generation virtual reality just got better, says Oculus. Oculus' new Touch motion controls for its Rift virtual reality headset lets you bring your hands into VR "for the most immersive experience possible." Before you even pick up a pair of Touch controllers, you know how to use them. Intuitive actions in VR feel as natural as using your real hands.
According to Oculus, "You can gesture intuitively and manipulate digital objects with precision — making your VR experiences more seamless and comfortable for a deeper sense of presence."
The company is also releasing 54 games and experiences with the launch of Touch, each designed to make immersion and social interaction more authentic. You can duke it out in a free-throw contest at centercourt, cling to a sheer mountain face halfway across the globe, or challenge your friends in a hidden worldof magicians' duels. From white-knuckle experiences like The Climb and Dead and Buried to fun physics games like Fantastic Contraption, Touch has something for everyone.
Hand presence opens up new opportunities to interact with others while experiencing VR — and this is just the first step.
As a reminder, both The Unspoken game and VR Sports Challenge are bundled for free with all Touch pre-orders. Oculus is also announcing the Official Toybox Release:
"We're also thrilled to share that Toybox, our fan-favorite demo experience, will be available on the Oculus Store for free at Touch launch! Toybox is one of the best ways to showcase the power of social interaction in VR. Light fireworks, play ping pong in zero gravity, and interact with a variety of gadgets and games with a friend—wherever they are."