Azerbaijan to build world's tallest building on Artificial Khazar Islands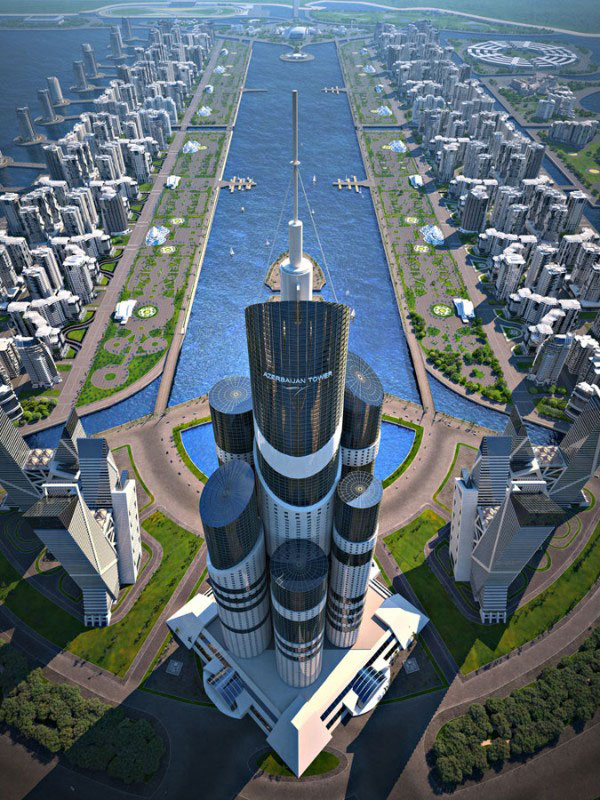 Oil-rich Azerbaijan plans to construct the world's tallest building on a chain of artificial islands in the Caspian Sea. The plans for the Azerbaijan Tower complex include a business center soaring to 1050 meters, which would be 27 percent taller than the current champion, the Burj Khalifa in Dubai. The project's appeal speaks volumes – it is expected to become Azebaijan's visiting card.
The Azerbaijan Tower initially had been planned at 560 meters. The project is to include 41 islands about 25 kilometers (15 miles) south of the capital Baku, including hotels and apartment buildings. The construction of the complex, called Khazar Islands, is set to break ground in 2015 and slated to finish by 2019.
"The most environmentally sound location of the Caspian Sea was selected for the project: its relatively shallow depths (5 meters); seamless geological horizon, shared with the Absheron peninsula and guaranteeing seismic stability; protection from the sea's waves; low humidity and geographic proximity to the Capital of Azerbaijan, make the project environmentally friendly," it is stated in the project.
Furthemore, the surrounding sea will be cleansed using state of the art technology. The project is expected to achieve a significant profile in the economic life of Azerbaijan and to provide significant employment; in the hotel, medical facilities, education and entertainment centres, shopping malls and offices.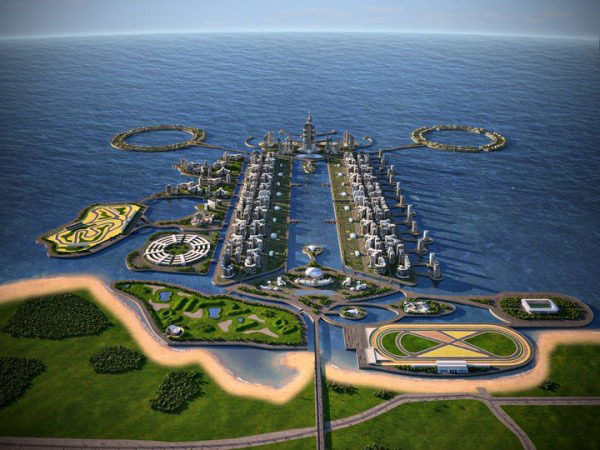 Azerbaijan, officially the Republic of Azerbaijan, is the largest country in the Caucasus region of Eurasia. Located at the crossroads of Western Asia and Eastern Europe, it is bounded by the Caspian Sea to the east, Russia to the north, Georgia to the northwest, Armenia to the west, and Iran to the south. Two thirds of Azerbaijan is rich in oil and natural gas.