Ladurée Macarons x Tsumori Chisato for the brand's 150th anniversary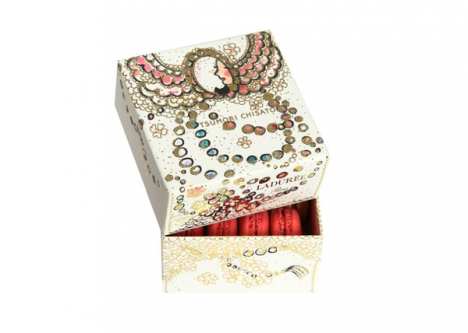 Ladurée Macarons decided to honor the brand's 150th anniversary by partnering with Japanese creator Chisato. The Paris-based pastry luxury shop created with the help of Tsumori Chisato a pink cherry-blossom-flavored macarons set, that includes also a candle inspired by the flower.
Ladurée x Tsumori Chisato partnership comes just a few months after the realease in Japan of the first brand's makeup line Les Merveilleuses de Ladurée (The Wonders of Ladurée). Ladurée, which sells its coveted macarons across Europe, Asia and the US, is famed for its prestigious fashion connections and limited edition sets designed by John Galliano, Christian Louboutin, Marni and British designer Matthew Williamson.