Richard Mille welcomes Australian actress Margot Robbie to the circle of women who are partners of the brand. She joins Richard Mille's partners like Simon Pagenaud – Le Patron of IndyCar, Jessica Von Bredow-Werndl, Wayde Van Niekerk, tennis star Alexander Zverev, Aston Martin, Sebastian Ogier, or McLaren-Honda Formula 1 team.
She is an inspiration to the current generation and the luxury watchmaking brand looks forward to creating a new range of watches.
Born in Australia, Robbie grew up on the Gold Coast and eventually moved to Melbourne where she began acting professionally at the age of 17. Robbie is perhaps best known for her breakout role in Martin Scorsese's 2013 hit, The Wolf of Wall Street, in which she stars as the female lead opposite Leonardo DiCaprio.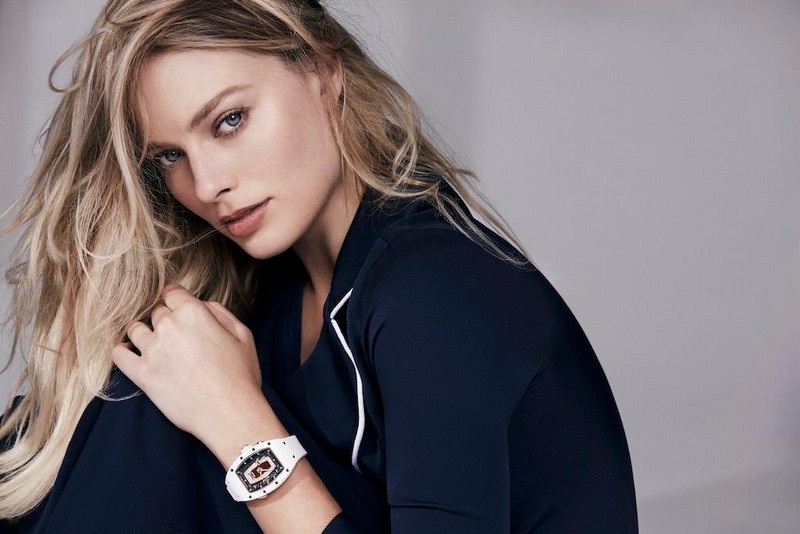 Her star-making performance in the film garnered praise from critics and audiences alike. Not content to limit her involvement in film and television to acting, Margot launched her production company, LuckyChap Entertainment. Robbie currently has several films in development under the production banner including Bad Monkeys, Beautiful Things and Marian.
"This partnership between Margot Robbie and Richard Mille complements the very contemporary spirit of the collection in which Margot will bring her creative energy and her own interpretation of femininity as she participates in the design of several models," explained the eponymous brand of luxury Swiss watches founded in 1999.
«I am really excited to join the Richard Mille family, I have always admired the brand's artistry and innovation. The watch we are working on embodies Richard Mille's vision of horology; it's beautiful, unique and modern. I can't wait for everyone to see it." – Margot Robbie 
Richard Mille and Margot will create together a collection of which the proceeds will be donated to Youngcare. This foundation is committed to helping young Aussies with high-care needs live life with choice, independence and dignity.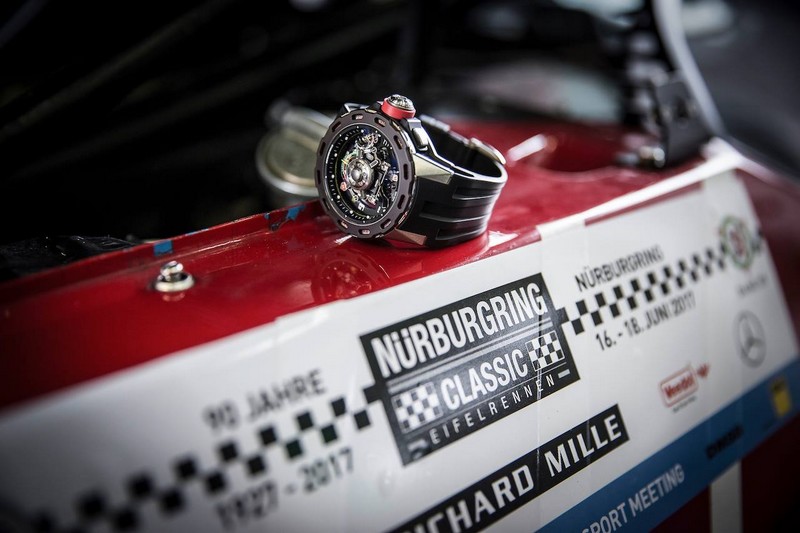 The weekend of 17-18 June 2017 was the occasion for hundreds of drivers to leave the grid during the first ever Nurburgring Classic Richard Mille. This exceptional event was also an opportunity to celebrate the 90th anniversary of this legendary track, the most elite and dif cult in the world.
Known as the 'Nurburg Ring', this site was the setting for a historic, and historical, gathering.After Le Mans Classic and Chantilly Arts & Elegance Richard Mille two international events that have become de rigueur in the world of classic automobiles, Richard Mille is pursuing a new collaboration in this area, now in Germany, a market where watchmaking and handsome mechanics are naturally associated.