Global Warming Threatens Maple Syrup Production: 2012 Ninth-Warmest Year Since 1880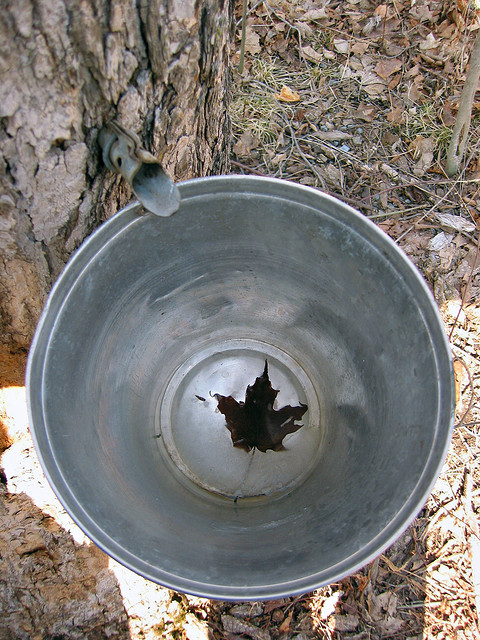 Scientists at the University of Vermont and others think global warming may be having some effect on maple syrup production in the United States by decreasing the season and shifting it to the north. The production of maple syrup requires specific climate conditions of cold nights and warm days and as sugar-maple forests shift north
"There is a growing body of evidence that the earth's ambient temperature is rising. Scientists at NASA have ranked 2012 as the ninth-warmest year since 1880, when they started recording yearly temperatures and the ten hottest years over this 132-year time span have all happened since 1998," said Mary Ross of the Mohawk Valley Trading Company.
Timothy D. Perkins, Ph.D., director of the University of Vermont's Proctor Maple Research Center, testified before Congress in 2007, that maple syrup season starts approximately 8 days earlier than it did 40 years ago and ends approximately 11 days earlier.
In addition, unusually warm summers and drought also contribute to the down turn in maple syrup production. The U.S. Global Change Research Program reported that temperatures in maple-sugar production regions of New England have steadily increased since 1916, a forbidding dilemma since sugar maples cannot thrive if summer temperatures are consistently above 77°F.
Professor of ecology and evolutionary biology at Cornell University, Brian F. Chabot, Ph.D., said that over the next 100 years, maple-syrup production in the United States will start earlier and earlier.