La pêche aux mâles de Christian Louboutin: Spring Summer 2013 Lookbook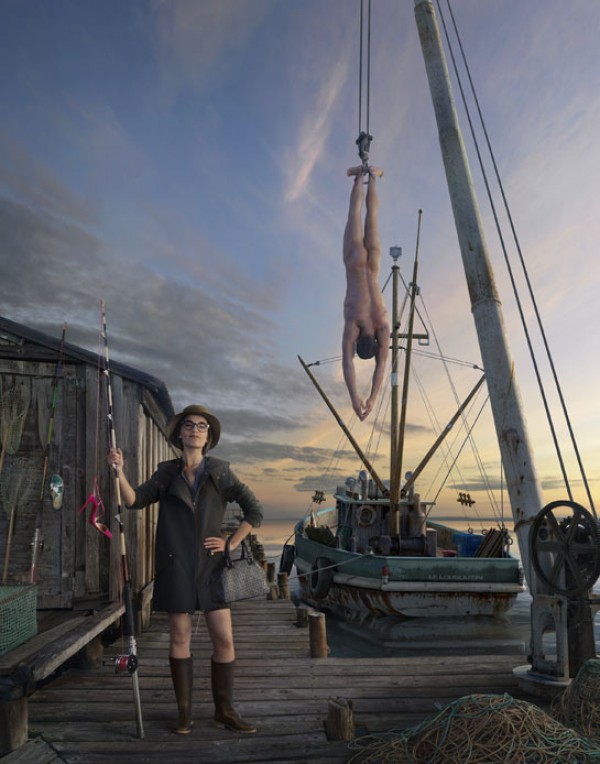 With flashy colors, feathers, metallic details, art graphics and gradient, Christian Louboutin's Spring / Summer collection promises a lavish artwork for the feet.
For the new season the French footwear designer goes fishing. And not just any fishing: fishing males. Christian Louboutin want to convince fans that with a pair of his shoes it is possible to get any male. The spring advertising campaign was shot by Peter Lippmann, the favorite photographer of the designer.
Always using extravagant stagings, Peter Lippmann had previously shot Autumn-Winter 2012/2013, Fall-Winter 2011/2012 Fall and Winter 2009/2010 campaigns for Christian Louboutin.
Watch also Christian Louboutin by The Selby. The Selby Visited Christian Louboutin's Home and Studio in Paris.