Article by Caroline Taylor.
Maltier le Malletier was born thanks to the successful combination of three stories: the reconnection of two childhood friends, Benoît Maltier and Guillaume Désert; Benoît's family trunk making history – whose forefathers took the name of their artisanship, "Maltier", derived from the French word "un malletier" meaning trunk-maker; and finally, their passion for ancient French trunk-making traditions and "savoir- faire".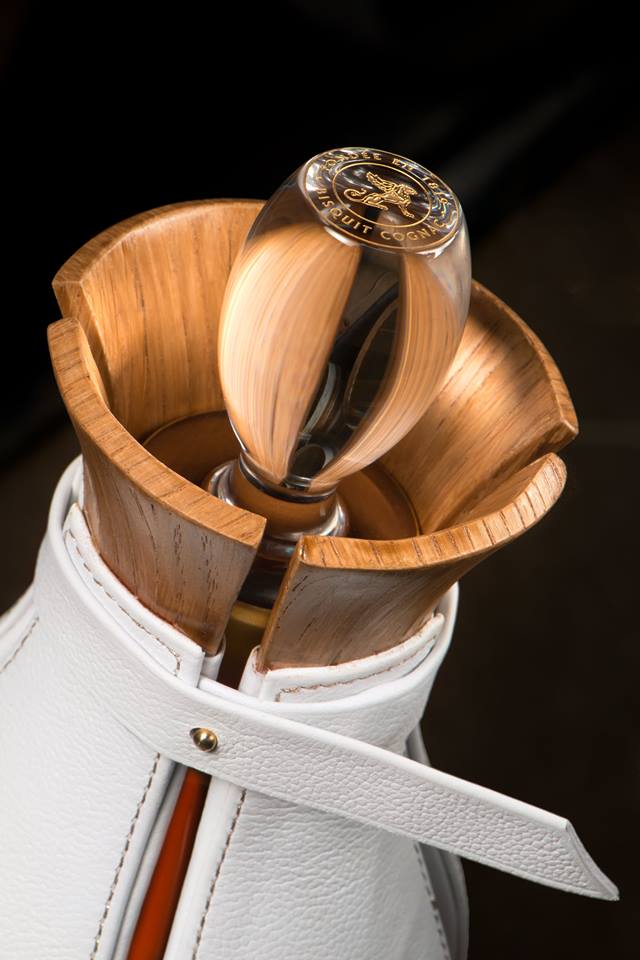 Indeed, Benoît Maltier's family were one of the most distinguished trunk making Maisons in France in the 17th century, long before the advent of Louis Vuitton, Goyard (previously Morel) around 1850 and more recently, Pinel & Pinel and a reborn Moynat. Maletier malletier, based in the Vienne-Poitiers region, would be commissioned to create exclusive and luxurious trunks by the regional aristocracy but by the time of the French Revolution, this renown family brand had faded along with others from it's time.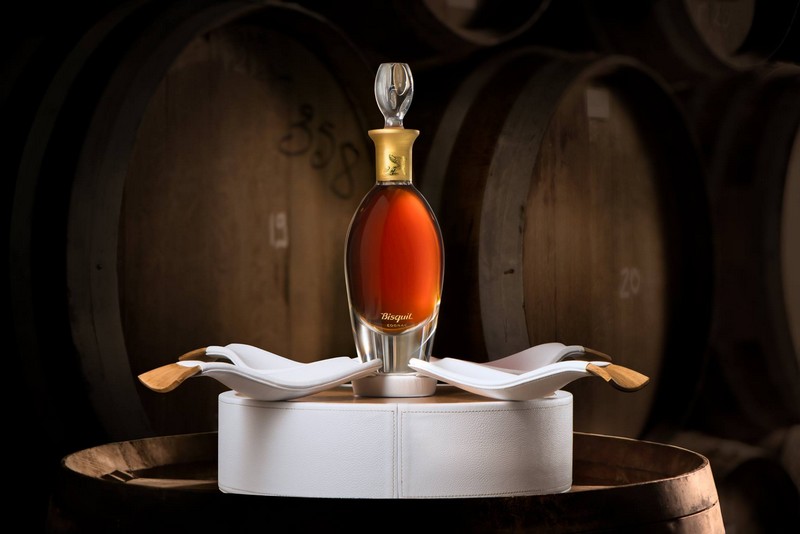 The revival of a 16th-century family brand
One can trace the first malletiers and coffretiers to 14th Century France. At the time, these artisans were all-rounders making boxes, chests, sideboards and other structures of wood covered with leather. It was only in 1379 that Charles V regulated the profession by various statutes and by 1479, only seven such professionals were registered in the Kingdom of France.
During the reign of François 1er, the first carriages appeared and revolutionised trunk-making to meet the travel needs of aristocrats and by the sixteenth and seventeenth centuries all wealthy travellers had their personalised trunks. Many craftsmen from goldsmiths to shoemakers were named after their crafts as did Benoît's ancestor.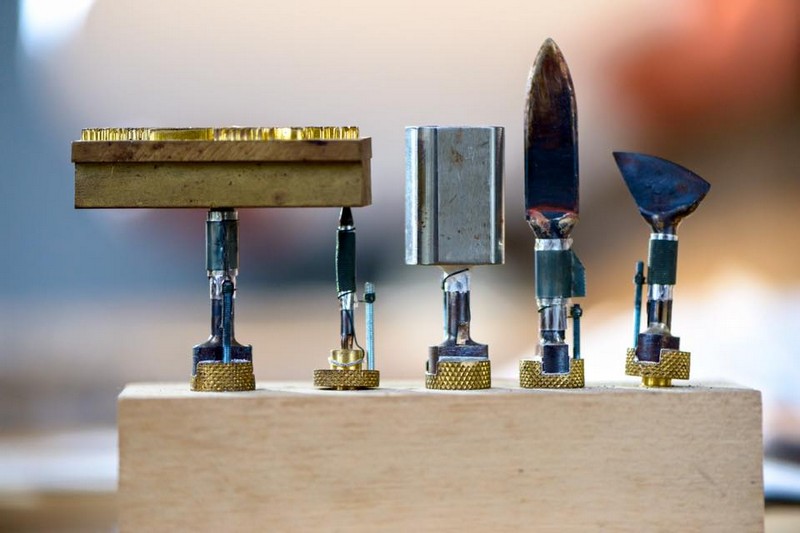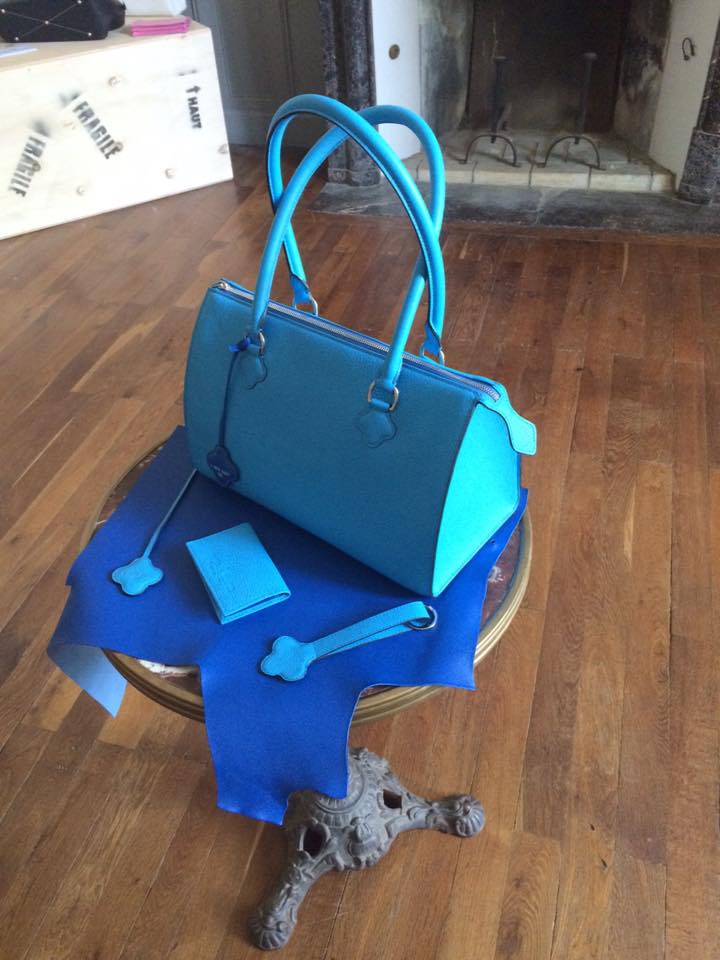 After going their separate ways after high school and losing touch for many years, Guillaume stumbled upon some of Benoît's fabulous furniture designs and decided to reconnect with him. In 2011, they saw each other in Paris and realised that their friendship had never changed.  A year later, Guillaume, who had studied law and political sciences, wanted to start a shoe-shining business in Paris. Knowing that Benoît had studied furniture making and design at L'École Boulle and at
the Institut du Design de Saint-Luc, he called upon Benoît to ask for his help in designing the perfect seat for his future clients.
Both friends met up again in Paris and Benoît started sketching a closable trunk shaped chair that would contain all the necessary accessories for Guillaume's shoe-shining business. While he was sketching, Benoît spoke about the history of his name, the family trunk-makers in the 17th century and mentioned that he was thinking of going into trunk-making.
A few weeks after sketching Guillaume's trunk-chair, Benoît came back to Guillaume to inform him that he had finally made the decision to go into trunk-making and to revive his family history and family brand. He asked Guillaume to partner up with him, and Maltier le Malletier was born, or somewhat reborn.
A contemporary touch to the old art of traditional trunk making
Today, what differentiates Maltier le Malletier from other trunk makers lies not only in its unusual creations but also within it's use of both technically advanced and traditional techniques as well as the combined use of traditional and modern noble materials. When Benoît uses contemporary materials such as Corian – a mineral resin derived from bauxite ore – he uses it in a very traditional way. The mix of these unusual materials and techniques add a very contemporary touch to the very old art of traditional trunk making.
The Maison primarily aims to offer incomparable craftsmanship. All trunks are custom-made to excellence in the extreme at their workshop in Neuville-de-Poitou where Benoît Maltier personally oversees the production of each and every one of his creations which are all numbered and signed on approval.
As seen in the video, Maltier le Malletier have created exceptional items for Taittinger Champagne and Bisquit cognac. A few more exciting creations for French wines and spirits way but until they open their workshop/shop in Paris one day, potential customers should not hesitate to visit them at the ADC showroom, 76 rue Quincampoix, 75003 Paris.