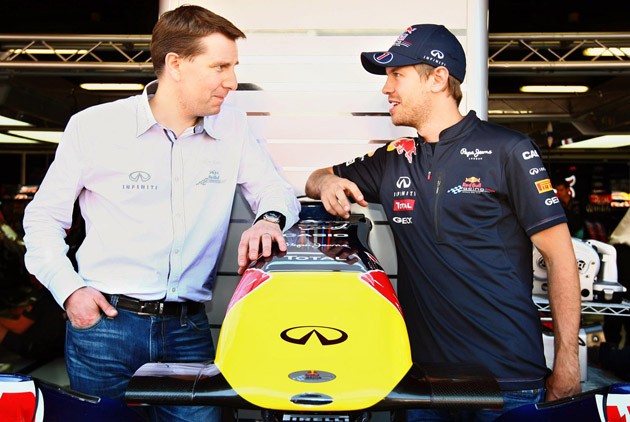 Formula One World Champion Sebastian Vettel is set to make Formula One history once again by becoming the first to drive the recently announced New Jersey Circuit.
The Red Bull Racing star and Infiniti Global Brand Ambassador will drive the all-new street circuit in an Infiniti IPL G coupe road car next week, ahead of the highly anticipated Grand Prix of America, due to take place in 2013. The track demonstration will take place immediately before a press conference with Sebastian Vettel, Race Promoter Leo Hindery, and Keith St. Clair Director- Infiniti Marketing Communications and Media.
Since the 2011 season Infiniti has been a major partner of the Red Bull Racing team and in 2012 the relationship has been deepened with Infiniti featuring even more prominently on the Red Bull Racing RB8 and the overalls of Sebastian Vettel and Mark Webber. Last year Sebastian Vettel was appointed Infiniti's first ever Global Brand Ambassador.