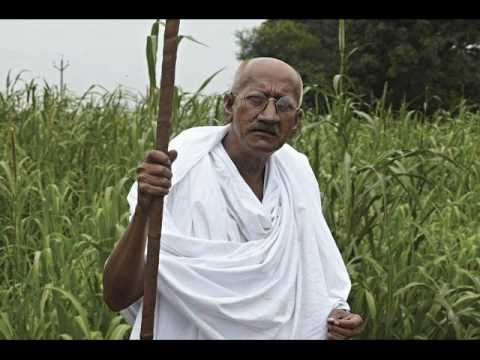 The letters of one of the most inspirational man in history are to be auctioned in London. Wanting to acquire Mahatma Gandhi memorabilia offered for auction at Sotheby's London on July 10, the Indian government is now pitted against relatives of the Father of the Nation who have expressed reservations.
"Public funds should not be spent on the purchase of Gandhi memorabilia in private auctions as the money goes into private hands," said Gopalkrishna Gandhi, Bapu's grandson and former Bengal governor.
"A mechanism should be evolved whereby such items and documents are preserved for humanity's sake without money being involved," said Tara Gandhi-Bhattacharjee, granddaughter of Mahatma Gandhi.
"While I do not have the details as to what exactly is going under the hammer, I do believe that taxpayers' money should not be thoughtlessly spent."
Arranged in 18 files, the memorabilia also include a previously unpublished body of 13 letters exchanged between Gandhi and Hermann Kallenbach, a successful East Prussian architect in Johannesburg, who later became his good friend.