LVMH to Launch LVMH Fundamentals in Luxury Retail: A CPC/Parsons Collaboration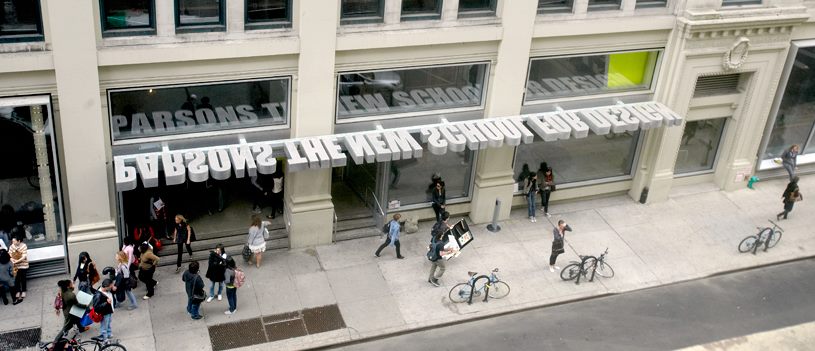 LVMH Moët Hennessy Louis Vuitton luxury giant launched an innovative retail education and training program for Chinese-Americans in partnership with the Chinese-American Planning Council and Parsons The New School for Design.
LVMH Fundamentals in Luxury Retail: A CPC/Parsons Collaboration is an education program designed to train and provide a wide range of retail skills to Chinese-Americans, including those from underprivileged families and individuals who have recently immigrated to the United States, to help them in gaining employment in luxury retailing. The program has partial funding from The Robin Hood Foundation ("Robin Hood"), New York's largest poverty-fighting organization.
The program will be approximately ten weeks in duration, including classroom education at Parsons followed by an internship program working in a retail store of one of the LVMH Group brands. The classroom sessions will be led by Parsons professors, as well as LVMH managers and training professionals. Topics covered in the classes will range from fashion history and understanding consumer trends to retail operations, communications and teamwork skills.
"At Parsons, we believe that design education and design thinking have broad application. As designers and educators, we have a responsibility to think about the social and political aspects of our work. This program with the CPC and LVMH is a prime example of design world initiatives which have a real, positive impact," said Joel Towers, Executive Dean of Parsons.
"We are thrilled to partner with the CPC and Parsons, with support from Robin Hood, to launch a unique training program for Chinese-Americans: our aim is to help job-seekers seize opportunities in the luxury retail business. The program's combined classroom and in-store training will develop talent with Mandarin-language skills, allowing the graduates to acquire the necessary basics as well as the confidence for a successful career within our demanding sector. This project also addresses a specific need among luxury retail stores to best serve their Chinese-speaking customers while boosting career advancement opportunities for the community in New York City," said Chantal Gaemperle, Group EVP, Human Resources and Synergies at LVMH, which conceived the concept for the education and training program.
Application to the program is open to English and Mandarin-speaking members of the Chinese-American community, who are currently low wage workers, under- or unemployed with a high school diploma or its equivalent and are passionate about fashion and retail. The first session will begin in March 2014, and two additional sessions are planned later in 2014.