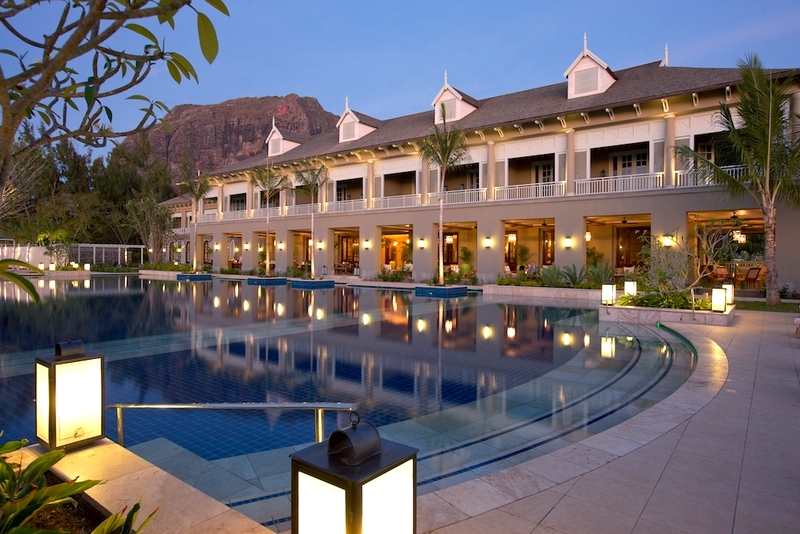 St. Regis Hotels & Resorts continues its global expansion with the Debut of the St. Regis Mauritius Resort, the brand's first hotel in Africa and the 30th St. Regis hotel in the world. The St. Regis Mauritius Resort follows recent openings in Hainan and Shenzhen in China; Doha and Saadiyat Island, Abu Dhabi in the Middle East; and Bal Harbour in the United States, all within the last 12 months.
With vast terraces, sumptuous rooms and colonnades, The St. Regis Mauritius Resort is located on the white natural beaches at the UNESCO World Heritage site of Le Morne, bordered by a turquoise lagoon. Designed by Stauch Vorster Architects with interiors by Trevor Julius of celebrated design firm dsgn, The St. Regis Mauritius Resort is modelled on a Victorian sugar-baron's manor house set in a historical estate.
The St. Regis Mauritius Resort is home to the region's first Iridium Spa, offering 22,730 square feet of blissful surroundings including a full-service salon, relaxation lounge, jacuzzi, sauna and steam rooms, as well as a dedicated men's grooming salon and a 24-hour fitness club. Featuring 12 treatment rooms with ocean views, the Iridium Spa works with renowned beauty and skincare brands Valmont and Bella Luccè.
The Kite Flyers Club offers complimentary childcare services for children from four to 12 years old, including recreational highlights such as beach bonfires and kite-making, as well as facilities like indoor and outdoor play areas, the children's kitchen corner and a swimming pool. Optional activities include guided excursions to the zoo and sugarcane museum, cooking classes and horseback riding.
Situated in the heart of the resort, the manor house comprises seven luxurious suites with in-room spa facilities, a private 24-seat cinema, a Drawing Room for indoor entertainment and games, a swimming pool, as well as a library and conservatory. Other leisure facilities at the resort include a beachside swimming pool, a tennis court and a resort boutique.