Louis Vuitton: The Exhibition

"Whatever you try, clothes never really can live in the past. They are worn now so they are modern, with a modern take. I'm not nostalgic," designer Marc Jacobs said backstage of the fall-winter Louis Vuitton runway show that featured models in Edwardian hats and a reconstructed Orient-Express.
The show completed a full circle as the story of Louis Vuitton house beagan with travel cases for Orient-Express.  The history of the luxury house is presented at the exhibit "Louis Vuitton-Marc Jacobs" that runs from March 9 to Sept. 16. at Paris' Decorative Arts Museum.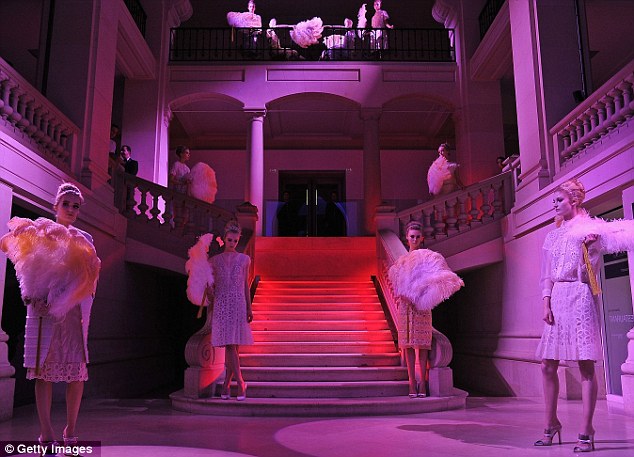 The exhibit takes the visitor from the founder's beginnings to the fantastical runway shows that transformed the house into one of the world's biggest names. Though both artists are from different centuries, the exhibition asks whether they have more in common than meets the eye.
"They're both visionaries, though they would be the last to admit it," said to Associated Press museum curator Pamela Golbin," and they both lived an exact same story at a decisive moment in fashion."
Louis Vuitton faced industrialization of the 19th century and new train travel while Marc Jacobs was confronted with 1990s' changing demands for marketing "making fashion truly globalized for the first time," Golbin said.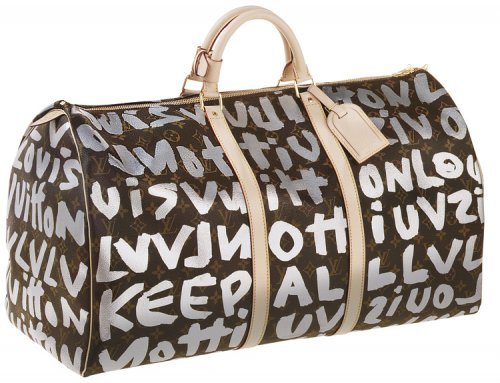 A vivid display of mannequins kneeling captures the transformation from past to present perfectly: each model has a classic Louis Vuitton bag placed on her back — covered in graffiti.
The exhibit shows other irreverent sources of musings for the Marc Jacobs, including a 2003 manga film by Japanese artist Takashi Murakami that is used to revamp the traditional LV monogram.
The exhibition space is spread over two floors, each devoted to one of the creators. Louis Vuitton's trunks will be shown with the museum's 19th century fashion and accessory collection on the first floor, and a selection of Marc Jacobs' more emblematic designs, retracing the last fifteen years of his career at Louis Vuitton will be shown on the second floor.
Les Arts Décoratifs – Mode et textile
107 rue de Rivoli
75001 Paris